Lists
Books to Celebrate Italy
This content contains affiliate links. When you buy through these links, we may earn an affiliate commission.
Happy Festa della Repubblica Day, Rioters! 2nd June is a day of celebration, commemorating the day in 1946 when Italy voted to become a Republic. And since there's no better way to celebrate than with a book (okay, a book and a glass of Prosecco, maybe followed by a good pizza and some dancing), here are our suggestions for great books set in Italy — Elena Ferrante goes without saying, of course.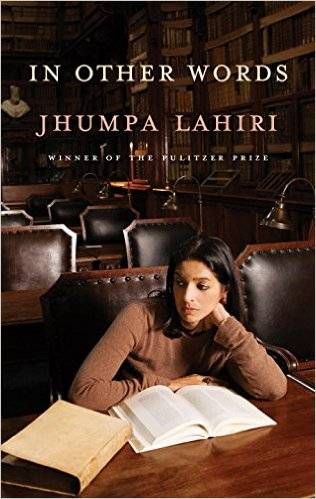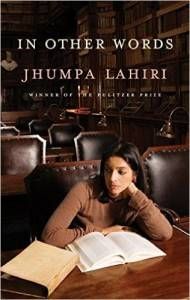 In Other Words by Jhumpa Lahiri
This is a book like no other I have come across. Part memoir, part love letter to Italian, it chronicles Jhumpa Lahiri's falling in love with the language of Dante and her move to Rome with her family to further immerse herself in it. Parts of this will resonate with anyone who's ever seriously studied a language.
The English Patient, by Michael Ondaatje
"I believe this. When we meet those we fall in love with, there is an aspect of our spirit that is historian, a bit of a pedant who reminisces or remembers a meeting when the other has passed by innocently…but all parts of the body must be ready for the other, all atoms must jump in one direction for desire to occur."
This one, you might have guessed, is for the romantics among us.
The House at the Edge of Night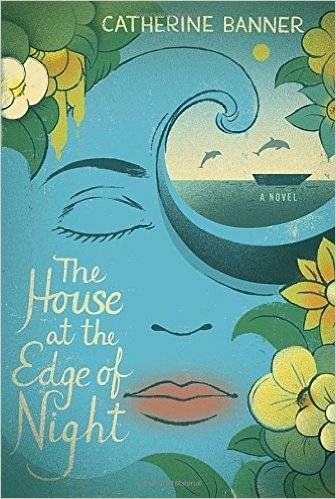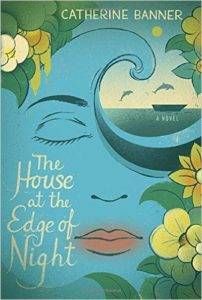 by Catherine Banner
This novel takes place over almost a whole century, almost entirely on a small island off the coast of Italy. Populated by fishermen, their families, a priest, a count the islanders hate, and the town doctor (a new arrival), the island is somewhat isolated from the politics of the 20th century, but they all gather at the House at the Edge of Night, the island's only cafe, to discuss their lives and gossip. Even a remote island can't escape world wars, fascism, and a great recession, and Banner explores the interlocking stories of the island's inhabitants with rich detail. You will want to go to all the Italian islands after you read this.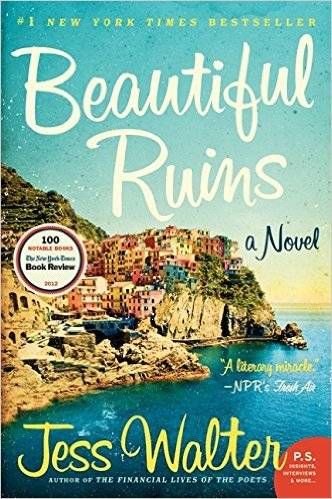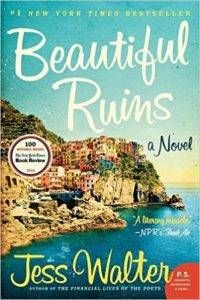 Beautiful Ruins by Jess Walter
The cover alone, featuring a gorgeous Italian seaside village, is enough to make you pick up this book. Luckily the story, which starts in 1962 in an inn on the Italian coast and spans fifty years and two continents, is also pretty compelling. Back in that inn in 1962, a young Italian innkeeper welcomes a woman in white to his beautiful and secluded home. She's an American actress involved in Cleopatra—yes, that Cleopatra—which is filming nearby. Fifty years later, a man shows up in Hollywood looking for that mysterious woman, and the story of what has happened in the intervening years takes over. Only part of this book is set in Italy, but that part is downright magical. Also, Richard Burton is in it!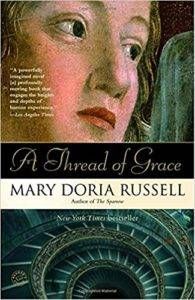 A Thread of Grace by Mary Doria Russell
I'm constantly amazed how authors can still find untold stories about WWII to tell. Mary Doria Russell's 2005 historical novel is about Jews crossing the Alps from southern France to find shelter in Italy in 1943. Russell's story uses the Blum family to reveal to readers how 43,000 Jews were saved in Italy during the war after Italy's break with Germany, but before the Nazis left. Russell carefully researched novel dramatizes how Italians lived differently from Germans under fascism, and how the Italians survived their own dictator. All new history for me.
Let the Games Begin by Niccolo Ammaniti
It's not as experimental as some of my favorite Italians, but it's still zany. One thing I have always adored about the Italians is that they play with genre, language, and expectations on the regular. What starts as a fairly standard satire of celebrity and Rich People Problems™ quickly takes a few unexpected turns that one mansion-party of Italian elites never could've expected; after all, when one is invited to the gala of the year (even if the host is nouveau riche… or whatever the Italian equivalent is) one does not expect to have to put up with a catastrophic security glitch, uncaged zoo beasts, and underground mutants. I'm sure some people think Italy and see rustic kitchens, Tuscan vineyards, and Renaissance glory; I see a collection of authors who know how to surprise and captivate and make me laugh out loud.
Florence in Ecstasy by Jessie Chaffee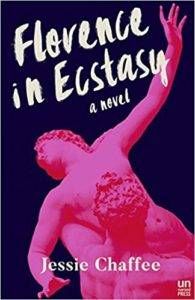 This novel, coming from Unnamed Press (one of my favorite indie presses), is a gorgeous exploration of the recovery process of a woman with an eating disorder. It's a tricky topic, and one that Chaffee, for whom this is the debut, handles with grace. The stereotype about Italian women is that they're effortlessly skinny, which goes hand in hand with the history of women who've been sainted whose process of achieving ecstasy included behaviors we'd consider anorexic today. Using this history as well as present-day Italy as the backdrop for the main character, Hannah, this book does a beautiful job of looking at the moments of success and failure in recovery without making it about the food itself.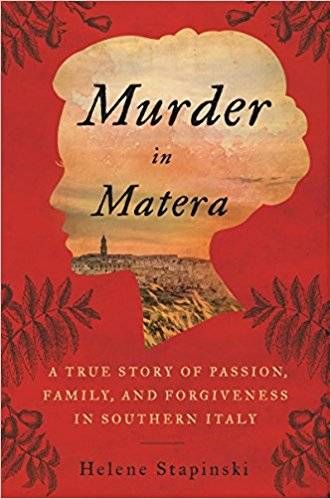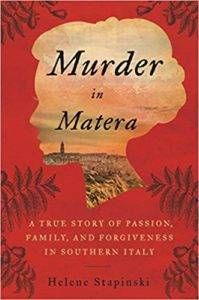 Murder in Matera: A True Story of Passion, Family, and Forgiveness in Southern Italy by Helene Stapinski
This novel blends memoir and true crime with a bit of the author's imagining of her great-great-grandmother. Stapinski grew up hearing tales about Vita, her great-great-grandmother, that boiled down to Vita having murdered someone. But having been a word-of-mouth story told through generations Stapinski didn't have much information nor know what was actually factual so she set off to find the truth by traveling to Southern Italy for a month. It turned out to be her first trip because finding the information of who Vita was, how she lived, and how she died was going to take much more time, digging, and traveling. It's a great read for fans of genealogy shows and I especially loved the historical look at Basilicata in the 1870s, now, and Italian immigrants journey to the U.S.