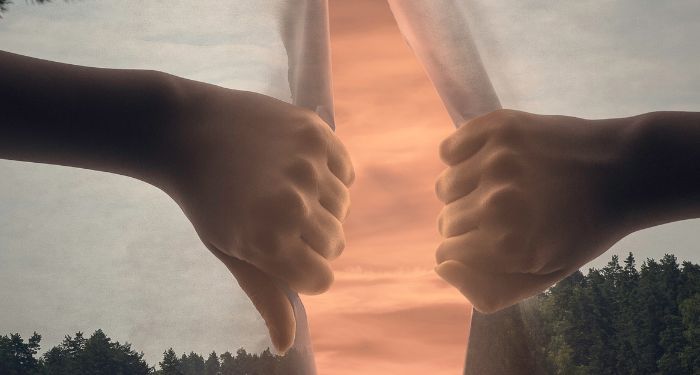 Lists
Books That Will Make You Question Reality
This content contains affiliate links. When you buy through these links, we may earn an affiliate commission.
Technothrillers aren't normally my cup of tea, but the premise for Terry Miles's Rabbits was so intriguing, I couldn't help picking it up.
Rabbits is a mysterious game in which participants seek out connections and odd anomalies in the world around them, following where they lead. But it appears that the latest iteration of the game has gone haywire, with players disappearing and some of them turning up dead. But how? And why? And could it possibly mean the end of the world? One game obsessive, who seems to be suffering from blackouts, is determined to find out.
Rabbits carries those same mindfuck vibes that can be found in films like Fight Club and The Matrix…vibes that make you question the way society is structured…that make you question the nature of reality itself. Could Mandela effect scenarios actually hint at alternate timelines? Is déjà vu more than just a passing feeling that leaves you feeling disoriented? Or is our protagonist so bent on finding meaning where there is none that he's driven himself over the brink?
Contemplating the possibility that debates like those over the Berenstein Bears vs. the Berenstain Bears might hint at parallel universes seems like the type of thing I should have debated in college while high out of my mind. But I'm a 42-year-old mother whose greatest thrill this past week was replacing my 15-year-old laundry basket, so I'll take mind-bending intrigue where I can get it. (I consider it a bonus that this book is actually based upon a podcast; I guess this is what I'll be doing instead of working from now on.)
Anyway.
I'm a sucker for mindfucks like these. Books that make me question everything. Or even just books where the protagonists themselves can't figure out whether or not everything they're experiencing is all in their mind.
Here are a few more that scratch that same itch.
---
If alternate realities are also your jam, check out this post on time travel books next.