Lists
25 Books That Will Change Your Life
This content contains affiliate links. When you buy through these links, we may earn an affiliate commission.
New Year's resolutions are still in flux. Now is the time to start thinking about who you want to be in 2019 and beyond. Whether you're looking to eat healthier, break a habit, see the world differently, or just want an amazing read, take a look at these books that will change your life.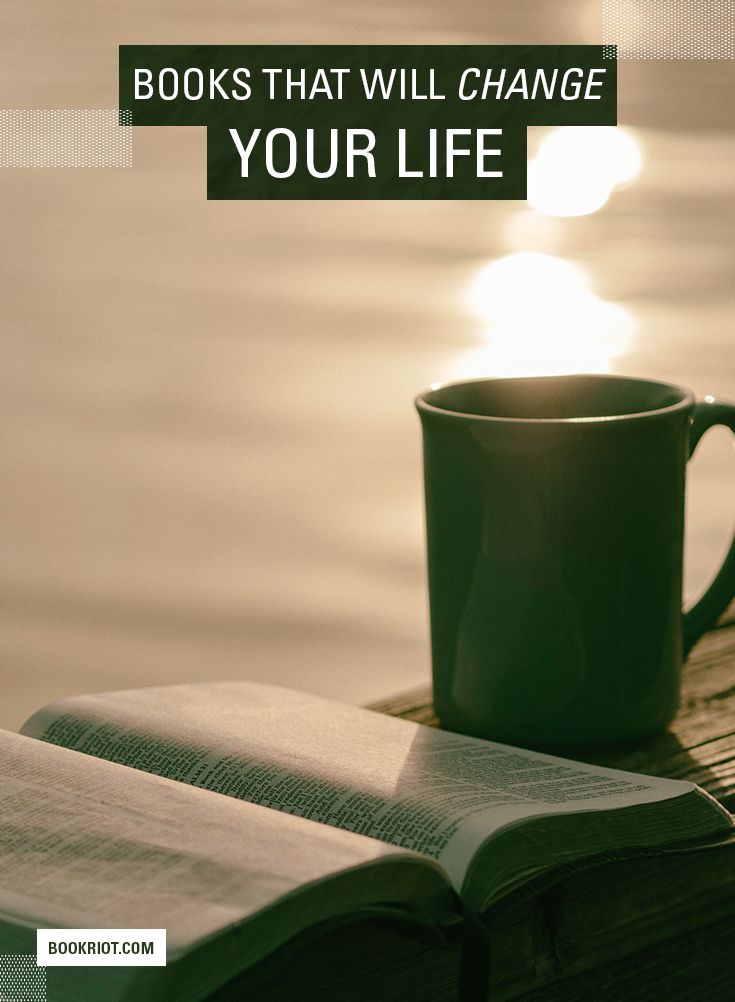 Orringer is bound to wrap you up in the lives of her characters. This award-winning collection of short stories follows young women dealing with love, family, self-esteem, awkwardness, and everything in between. These nine mesmerizing stories are full of the hopes and failures and all the complexities that comes with youth.
Educated by Tara Westover
Chances are you already heard about this current New York Times bestseller, but there was no way I could leave it out of this list. If you're looking for a book about perseverance, Educated is it. Westover was raised in the mountains of Idaho by parents who were stockpiling canned goods in preparation for the end of the world.
Lacking in a proper education, Westover educated herself and first step foot in a classroom at 17. This memoir is a tale of education and self-motivation and guaranteed to inspire.
In her memoir, Lythcott-Harris writes about the personal battle people of color know all too well. As a biracial black women in America, Lythcott-Harris deals with racism, microaggressions, and self-esteem issues because of it. Real American is a journey of self-acceptance, and the power of the black community.
Sincero is a brash, funny, and extremely honest in You Are a Badass. In this book, she tells readers exactly what it takes to start living your awesome life.
As a survivor of abuse, prejudice, and poverty, David Groggins is all too familiar with dark days. Still, he pushed through all the obstacles in his life and became a member of the U.S. Armed Forces. Can't Hurt Me is about Groggins's journey out of the darkness and how readers can tap into their inner power to persevere.
I cannot say enough good things about Crystal Hanna Kim's debut novel. If You Leave Me is set through the perspective of multiple characters dealing with the effects of the Korean War. Sixteen-year-old refugee Haemi-Lee is met with a choice that affects her widowed mother, ill brother, and the love of her life that spans over decades. This novel is so tragically beautiful. You'll want to grab your issues for this one.
According to Gary Bishop, the largest barrier we face when it comes to a greater life is ourselves.This manifesto is filled with information on how to unleash the greatness that already lies within you.
What started as an anonymous online column on The Rumpus transformed into Tiny Beautiful Things. In Tiny Beautiful Things, the Wild author offers advice on everything from love and sex and everything else life throws at you.
As a young lawyer, Bryan Stevenson founded the Equal Justice Initiative a practice designed to defend those who need it the most: the poor, women, and those who are wrongfully accused. The first case Stevenson covers is the case of Walter McMillian, a man who was sentenced to death for a murder he swears he did not commit. Just Mercy is a coming-of-age story as much as it is a story of the pursuit of justice.
For years, Scandal, Grey's Anatomy, and How to Get Away with Murder creator Shonda Rhimes had a hard time saying yes. With three hit TV shows and three kids, saying "no" was way easier. However, something her younger sister says makes her rethink her life and she starts saying "yes." Shonda Rhimes's hilarious and heartfelt account talks about how her life changed when she started to say yes and how you can too.
Since Ancient Greece, hope has been an essential part of human life. Harvard medical professor Jerome Groopman explains how hope can change the course of an illness. This book offers a new way of thinking about hope and how it is critical to life.
Asking for help is, for many, easier said than done. This part-manifesto, part-revelation talks about how musician Amanda Palmer starting asking the people around her for help. This book will inspire readers to challenge their ideas about asking and how it can help them.
From 2004 to 2010, Adam Kay kept a journal documenting his experience as a junior doctor. As a result, This is Going to Hurt tells Kay's story about his firsthand experience and all the joy and pain that came with it.
Ever wonder how you could turn your daydreams into new projects? Bored and Brilliant connects boredom with original and creative ideas. The book is written in a series of challenges for readers that helps them rethink the way people see their devices and the the digital world.
This Eat, Pray, Love author digs deep into her creative process and offers a unique perspective about inspiration. Gilbert offers advice on empathy, fear, and everything else that generates inspiration.
In today's fast-paced world, a lot of people have trouble staying in the present. The Power of Now helps readers focus on who they are right now and what it means to be in the present.
Mastery by Robert Greene
Becoming a "master" isn't done over night. Greene analyzes the traits of Charles Darwin, Henry Ford, Mozart, and more, and discusses what made them successful and how you can be successful too.
People have called Phoebe Robinson's taste in music "white," she's been followed by security officers in grocery stores, and, of course, people have asked to touch her hair. In You Can't Touch My Hair, Robinson explains her experience with everyday micro-aggressions.
Holiday compiles a list of true stories about the how successful people have overcome obstacles. From Amelia Earhart to LL Cool J, Holiday talks about how these national names have made it past the seemingly impossible.
Sometimes we find ourselves at rock bottom and have trouble climbing back up. Broken Open discusses how we can manage grief and turn it into happiness.
Want to quit sugar? Want to start eating healthier? Quit procrastinating? Better Than Before is here to help. This book is designed to help readers through their everyday challenges.
Are you struggling with a habit you just can't seem to break? Habit formation expert James Clear offers practical strategies on how to break your bad habits and create good ones.
Comedian and Daily Show host Trevor Noah was literally born out of a crime. Noah comes from a white Swiss father and a Black Xhosa mother during a time when such a union was illegal. As a result, Noah spent the majority of his early years indoors with his mother hiding him from the government. Born a Crime is perfect for people who are searching for their place in the world.
Internet star Brittani Louise Taylor tried every online dating site before she finally met Milos. For Milos, it was love at first site, but something inside Taylor was telling her to run.
"This isn't a love story," Taylor writes. "It's my story about survival."
Take care of yourself the witchy way. The Witch's Book of Self-Care offers spells, medications, and mantras on ways to release stress, sadness, and strength.
---
What do you think are the books that will change your life? Hit the comments to share your favorites.