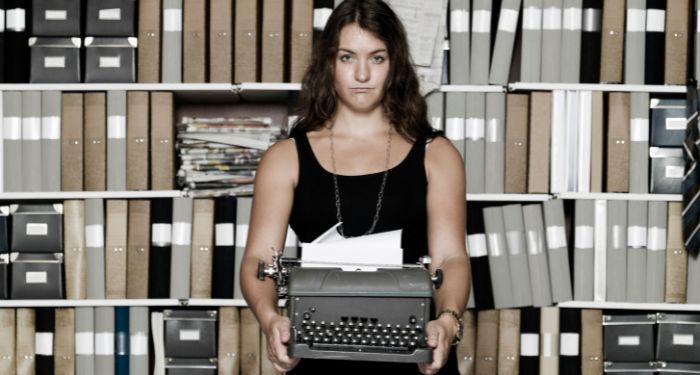 Lists
8 Books That the Authors Regretted Writing
This content contains affiliate links. When you buy through these links, we may earn an affiliate commission.
As every author has probably revealed in an interview at some point, writing a novel is hard work. Writer's block is a constant professional hazard, characters can decide to do their own thing at a moment's notice, and I can confirm that it's a real struggle to stop a plot getting soggy and slow in the middle. This doesn't go away with practice; as Joe Fassler noted in his article My 150 Writing Mentors and Me, "The artistic process never seems to get easier, not even for the most successful, famous authors."
In more practical terms, many writers are hampered by day-to-day life, like having to work a day job or the time-consuming commitment of childcare, something noted by the women writer's magazine Mslexia: "Survey after survey has found that women spend more time on housework and childcare than men […] So it was for Mrs Gaskell at the birth of the novel, complaining that 'everybody comes in to me perpetually' while 'Mr Gaskell just trots off to his study'." There are also major structural inequalities within the world of publishing that mean Black authors and other authors of colour are underrepresented across the board, with the publishing world throwing up roadblocks such as "quotas for books by or featuring people of colour, a perceived limited appeal for these books and a feeling that authors of colour could only write about race issues."
But when you finally get the book published, all the difficulties are worth it, right? Well, not always. Sometimes, authors deeply regret the books that they have published, even if – and sometimes because – those books made their names or brought them wild success. Arthur Conan Doyle famously hated Sherlock Holmes so much that he tried to kill the character off permanently, only to be forced to bring him back after public outcry. Agatha Christie resented the public demand for more Poirot novels; she found her creation irritating and hated all the idiosyncrasies she had given him, something she wryly references when writing crime author Ariadne Oliver's hatred of her own fictional detective character.
Many of the books that authors regretted writing are well known, but others come as a surprise. However, it's important to note that nearly all of the authors who went on to regret their books are white and most are men. As the publishing statistics show, authors of colour struggle far more than white authors to be published in the first place – it's likely that there are simply not enough books being published by authors of colour for those authors to have those same feelings of regret about the work they have struggled to get out there in the first place.
---
If you're interested in finding out which books the readers hated, have a look at our list of The 25 Most-Hated Books (By Book Riot Readers). Curious about why we're so fascinated by books we dislike? Read our article on Why Do We Keep Reading a Book We're Hating?