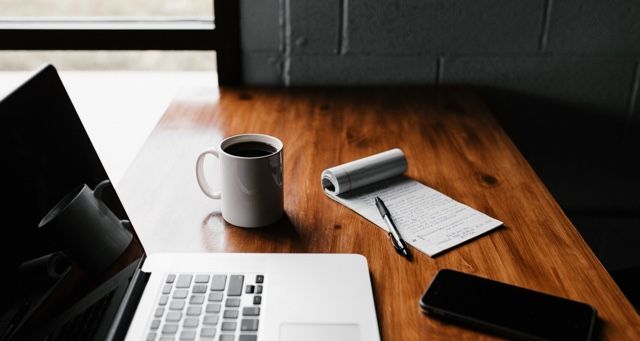 Lists
9 Books That You Didn't Know Started as NaNoWriMos
This content contains affiliate links. When you buy through these links, we may earn an affiliate commission.
If you do a quick search for books that started as NaNoWriMos, you'll see a few titles over and over again. They may have made the big splash, but they're far from the only books that began as November novels! If you're looking for more NaNo hits, look no further. We've got nine NaNoWriMo deep cuts for you right here.
Ah, the romance of Paris! With boarding school, of course, and a secret crush that might bloom into something more. Anna deals with the dual challenges of growing up and finding her feet in a strange land in this charming YA novel. This is a debut, which makes it all the more impressive that Perkins finished her draft during NaNoWriMo.
Sixty percent of this book was completed for Averill's first NaNoWriMo. It's a wildly imaginative take on time and alternate universe travel. The Axon Corporation is on a mission to create a future that maximizes its profits. The problem is that they're doing so by tampering with timelines. When an employee realizes what they're up to, he steals a time machine to save the woman he loves from existential eradication.
Every boy Rosa Santos dates winds up in a boating accident. Why? Unclear! Maybe she's just bad luck. Her personal life is certainly tempestuous: her mom sails in and out of her life with chaotic results and her abuela won't talk about Cuba. But when Rosa meets a boy with mysterious marine tattoos, she may finally have a chance to break that curse!
Zombie books are even scarier with nuns. Mary's town is the only safe place left in the world: a fenced-in area where a despotic religious sisterhood reigns supreme. Outside, cannibalistic undead await anyone foolish enough to make a run for it. Ultimately, Mary will have to choose her safe prison or life among the undead.
As a teen with autism, Olivia has a tough time relating to people. This goes double for landlords, who regularly evict her family because of Livvie's outbursts. They used to own a house, but that's gone up in smoke—Livvie ought to know, because she's the one who burned it down. She's not ready to quit dreaming of home, though.
Shevaun is a vampire. Erin is an ordinary 16-year-old girl. Somehow, they're psychically linked, and Shevaun isn't happy about it. To break their bond, she'll kill Erin—if she can! Amelia Atwater-Rhodes wrote nine YA novels before this, starting with In The Forests Of The Night when she was just 14, but only recently did she start publishing books that started as NaNoWriMos.
A product of NaNoWriMo 2010, this book paints his protagonist as a flawed, sometimes unappealing character. At 16, Alice is diagnosed with leukemia. There's still a lot she wants to do, and plenty of it is selfish and cruel. She goes right ahead anyway—she's just going to die, after all. Except she doesn't. The leukemia goes into remission, and suddenly, Alice needs to face an entire mountain of consequences.
Drew needs a date. Alexa is stuck in an elevator with him. When their chemistry ignites, this thrown-together couple will be on the road to a wedding of their own! Hailed as a fresh new voice in romance, Jasmine Guillory is a writer to watch.
Emoni Santiago loves to cook. But she's a high school senior with a kid, an abuela to support, and a lot of responsibilities. Will she ever make it into the culinary career of her dreams? Maybe, if she follows her heart, sticks to her values, and persists!
---
Want to write your own NaNo? Go for it! If you're more of a loosey-goosey writer, do a rebel project!