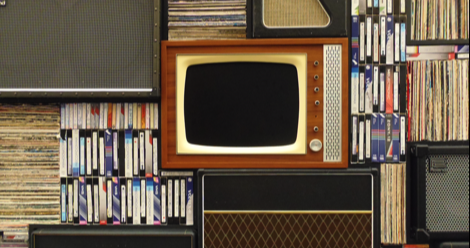 Lists
10 Books That Should Be TV Miniseries
This content contains affiliate links. When you buy through these links, we may earn an affiliate commission.
The TV miniseries is fading away in favor of season renewals, even after the story has ended. Miniseries are great for book adaptations because they are less restrictive than movies. The television audience is usually more willing to invest more time into the story. Books have complicated plots and characters and vibrant worlds that are often too grand for a two hour movie. These ten books and book series are ripe for adaptations into 3-7 episode miniseries.
The heavy machinery and animal hybrids of the Leviathan Trilogy would look absolutely magnificent when brought to life. Based on the events of World War I, the alternate history timeline features adventure, colorful characters, and political intrigue. Keith Thompson's ink illustrations provide plenty of inspiration for set design and costuming.
This duo would adapt well into a miniseries, telling the story of two generations of a Chinese family in two important moments of time. Shanghai Girls takes place in fashionable 1930's Shanghai, just before Japan invades the city. Sisters Pearl and May leave their home to marry strangers in California and begin new lives. Dreams of Joy is set 20 years later, with Joy, Pearl's headstrong daughter, running away to Shanghai in the midst of the Chinese Cultural Revolution.
Since many westerners do not know much about Chinese history, having this Chinese-American story as a miniseries might be a good starting point. Family stories are universal.
This vibrant trilogy is ready for an adaptation. The Shades of Magic world is divided into four Londons: red, white, gray, and black. Each London has its own rules for magic and for who can weld it. Only the rarest of magicians can travel between the worlds. The trilogy contains combat, seafaring, competitive magic, and queer romance. With the upcoming Game of Thrones finale, a Shades of Magic miniseries would fill that void.
Similar to popular costume dramas, The Queen of the Night miniseries would offer Parisian fashion, imperial court ballgowns, and prairie dresses from the American West. Think cozy Sunday evening TV for history buffs and hopeless romantics.
The Queen of the Night is a melodramatic and glitzy story. It follows Paris soprano Lilliet's life from childhood on an American farm to her fame as La General, as her audiences know her. Love, betrayal, and secrets surround Lilliet's life. As a miniseries, viewers will be playing detective at the end of each episode to find out what happens next to the singer.
Whimsical and gruesome, Jamrach's Menagerie would be the kind of miniseries that leaves viewers thinking for a long time afterwards. The beginning of the story is Dickensian with an orphan, Jaffy, finding good luck with a kind-hearted eccentric. Jaffy's coming of age story begins with a three year trip on a whaling ship, seeking a dragon. This segment is graphic, but full of the humor of youth.
Lastly, survival is the prize in the finale of the series. Self-preservation the only option. Jaffy and his crew are left floating in open water after a storm. While on the lifeboat, Jaffy faces the ultimate questions of humanity and morality.
This novel has become a cult classic, for good reasons. Its portrayal of campus life is just realistic enough that readers can imagine similar events taking place at their own colleges. The miniseries' design would be full of dark wood, tweeds, old textbooks, and the beautiful-horror aesthetic seen in Bryan Fuller's Hannibal series.
The Secret History follows the descent into madness of a close-knit group of classics students at a tiny Vermont college. The group spends most of their time together, even as tension grows. With the audience in the perspective of the protagonist, Richard, they would be as desperate and frustrated as he is. The events of the book take place in one academic year, allowing for chronological production and release, which serves to further build audience tension.
Spanning three hundred years of a family's line, Homegoing traces roots back to Ghanaian half-sisters Effia and Esi. As a miniseries, their story can be fully explored and expressed. One sister is married to a slave trader, while the other is sold into slavery. Their descendants live markedly different lives, in moments out of their control. Scars of familial trauma carry from generation to generation. Homegoing is a story for the here and now.
This book has been adapted into a movie before, but a miniseries would capture the spirit of the book better. Cloud Atlas is divided into six stories. The stories don't connect until the end, so Cloud Atlas wraps up nicely as a six-episode miniseries.
The first story begins in 1849. Each protagonist has their own journey that advances the next protagonist's until all six stories finally meet in 2321. Cloud Atlas offers a diverse cast of characters including a bisexual musician, an aging writer, and a human clone in Neo-Korea. Cloud Atlas has multiple genres—adventure, romance, science fiction, comedy—creating one story that is uniquely human.
Dystopian and spine-tingling, this novel would be a perfect series in the weeks leading up to Halloween. Viewers would find themselves scratching and examining every mark on their skin. Set in the near future, a dangerous and mysterious skin disease, called Dragon Scale, has taken over the US. Sufferers burst into flames without any warning. The Fireman is social commentary and gross out story all in one.
A YA favorite, The Gemma Doyle Trilogy is a Victorian Gothic treat full of tropes easy to translate to the small screen. The trilogy centers around motherless Gemma, who is sent to an English boarding school after a childhood in India. The school is full of secrets, including mysterious meetings at the witching hour and girls with pasts to protect. The world that Gemma and her friends create is fantastical and spiritual. The Victorian England setting makes this series perfect for a holiday release miniseries, charming and beautiful but with supernatural elements.
In the meantime, while these books remain books, check out some books that have adaptations. Enjoy recent adaptations with the 19 Golden Globe Nominations that Are Book Adaptations. Later this year, Netflix is To Adapt Du Maurier's Rebecca.