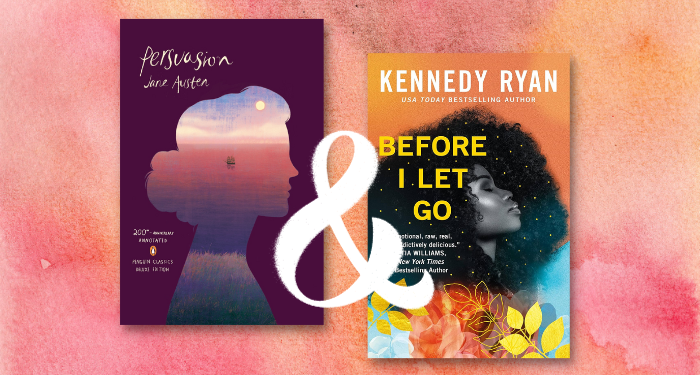 Lists
Books That Should Be Friends: 5 Book Pairs You Should Read at the Same Time
This content contains affiliate links. When you buy through these links, we may earn an affiliate commission.
There are times when I am reading a book, and I think, "Oh, you should be friends with this book over here!" I then end up reading multiple books at the same time, and I'm not always sure if this is a good or bad thing. It's not because I'm bored with the first book or looking for a distraction. Most of the time, it is because the two books share some commonality to enrich the story of the other. Some people call it parallel reading, multi-tasking reading, or simultaneous reading. And to be fair, students do this all the time (as do many researchers). It's a bit like having all of those tabs open on your browser — yeah, you know exactly what I'm talking about.
There is a difference between "books that should be friends," "books inspired by," and even "adaptations of this other book." It's easy to find books inspired by or adapted from other books because they often echo the same story, just with a modern or alternate twist. "Books that should be friends" is a different concept. For me, they are books that might share a common element, but the books have run off in completely different directions. They don't have to be the same genre or style. It's like introducing two people at a party; if you think your books could enjoy each other's company for longer than 10 minutes, then it's a success!
To get you started, here are my top five pairings of books that should be friends. Give them a try and see how it changes your reading life.
---
Whether you are focused on one precious book or balancing multiple on your side table, reading should always be enjoyable. Finding a friendship between books can happen at any time and will always add a bit of depth to both stories. Looking for more great book pairs? Try Perfect Pairs: Books that Go Together Like Cats and Bookstores and If You Loved That Novel, Try This Nonfiction Book.