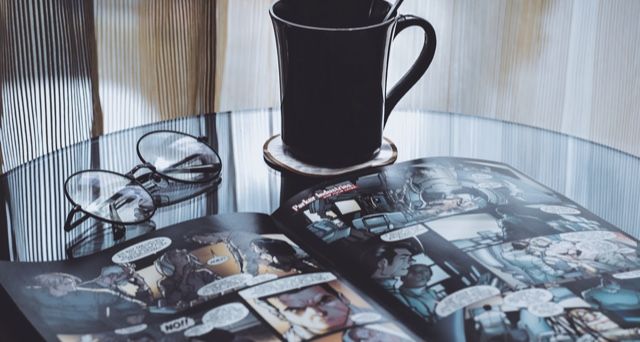 This content contains affiliate links. When you buy through these links, we may earn an affiliate commission.
Viz media recently published a manga adaptation of Ken Liu's short story collection The Legends of Luke Skywalker. My Twitter feed, which involves a pretty decently sized cross section of comic/manga fans and Star Wars aficionados, has preached nothing but love for Akira Hemikawa, Haruichi, Subaru, Akira Fukaya, and Takashi Kisaki's reinterpretations. Which is saying something considering the post–The Rise of Skywalker state of the fandom.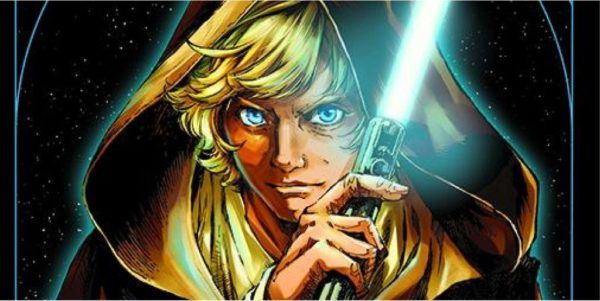 What other books might make good comic or graphic novel adaptations? We come back to this periodically here at Book Riot because well, there are always new books to consider. The real contenders have to have a strong visual element, even when crafted in prose, stories with good arcs, and that ineffable something that will draw readers in to a new version of a story in which they have already partaken. Here are a few on my radar:
Binti by Nnedi Okorafor (Tor)
Binti's story is comprised of several novellas and a short story; the preexisting breaks would certainly be helpful to anyone trying to divide the story into a graphic novel series. It is also one of the most visual stories I've ever read; Okorafor's powers of description are magical, even when she's writing about higher mathematics and politics. Binti is also a magnificently textural story that takes the reader to hot sand and damp jungle and humid, living ships in such a way that one can not only feel what Binti feels but touch it, taste it, and breathe it.
Plus, massive space jellyfish to which my brain has given a sort of rainbow sheen, not all that different from an oil slick, a challenge for any artist but something new and remarkable if done right.
Hulu is currently adapting Binti for the small screen, which seems an excellent time to introduce people to the story in a multimedia format.
Six of Crows by Leigh Bardugo (Henry Holt)
I enjoyed the first Grishaverse series, but it was Six of Crows that captured my heart. Despite having berserkers and witches, this second trilogy felt so much more grounded and real. I very much enjoy stories where remarkable people are dropped into a mundane setting (in this case an analog of the 17th century Dutch Republic) and are forced by events to negotiate between the two.
I'm also a fan of Dutch painting, and my brain keeps conjuring images of vivid, colorful, vibrant characters set against a more staid, demure backgrounds and come on, that would make for an absolutely spectacular graphic novel. A hybrid of magic and mundane just as the characters are, traditional and rebellious, light and dark. No matter how hard they may try, Nina, Kaz, Inej, Wylan, Jesper and Matthias can't hide or slip into the shadows.
Six of Crows, along with the other Grishaverse novels, is being adapted for television by Netflix.
Genie is a normal high school student, hanging with her friends, playing volleyball, and working hard to meet her parent's academic and social expectations. At least until Quentin Sun shows up. Handsome, smart, sweet Quentin who Genie eventually discovers is, in another reality, the legendary Monkey King, and she the reincarnation of his beloved staff, the Ryui Jingo Bang. Quentin adds demon hunting to Genie's to-do list, as well as learning to access power that will allow her to save her Bay Area suburb and everyone she loves from catastrophe, and things go…about as you'd expect.
Genie and Quentin's story continues in The Iron Will of Genie Lo in which the two, now a couple (turns out the Monkey King was in love love with the Ryui Jingo Bang) have to continue their mission while Genie deals with her mother's declining health and college visits.
These books are absolutely delightful on their own, but graphic novel adaptations can only add to wonder and chaos of Quentin and Genie's quest. And there aren't nearly enough books, be they prose or with pictures, that utilize Chinese mythology in an urban fantasy setting. A style that's part traditional and part digital (maybe portraying characters like Guan Yin and the King of Heaven in the former and modern characters in the latter, allowing Quentin and Genie to go back and forth as they weave through the story) would be a feast for the reader while also giving them a lesson in art history and a mythology they may not know much about.
I know, I know. I'm doubling up on an author. He writes fantastic books and listen, we all want as much Avatar: The Last Airbender content as we can possibly get. My kids were completely enraptured by Kyoshi, which I read aloud to them, but some of their favorite books in the world (and they, surprise, have a lot of books) are the collected library editions of the A:TLA comics, many of which were written by Gene Luen Yang.
I think this book in particular would make a great graphic novel series for a couple of reasons: a lot happens in the course of these 336 pages, and breaking it up into chunks would be a way to get it into the hands of more kids (I'm well aware that many aren't as patient as mine are when it comes to sitting and being read to). The settings are described in exquisite detail but many folx don't have a frame of reference for the house structure or the meaning behind the shape and decoration of the pottery the Avatar is given as a gift; a graphic novel would give them an opportunity to experience such elements. Last: Kyoshi has a very distinctive look that we get a glimpse of in A:TLA in the form of the Kyoshi warriors. It turns out Kyoshi went through a lot before choosing her face paint, headdress, and fans; seeing that transition happen would be *chef's kiss*.
---
Not all stories lend themselves to the visual. They don't all have to and we don't need a graphic novel or comic adaptation of every book released. There are others, however, that lend themselves to multiple forms, some of which might be words and art together. Definitely enough that the possibilities are endless.