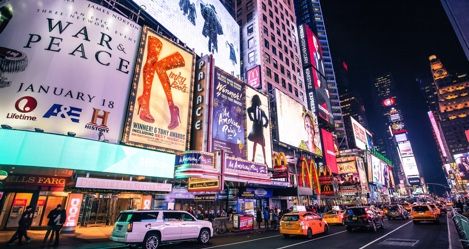 Pop Culture
7 Books That Should Be Broadway Musicals (And The Musicians Who Should Adapt Them)
This content contains affiliate links. When you buy through these links, we may earn an affiliate commission.
Earlier this month, singer-songwriter and Broadway alum Ingrid Michaelson announced that she'll be composing a musical adaptation of The Notebook by Nicholas Sparks. After performing in a run of Natasha, Pierre, & the Great Comet of 1812, fans (me, I mean me) are wondering if she'll also be cast in the production of The Notebook. The musical will feature a book by This Is Us writer Bekah Brunstetter, so it's sure to be a tearjerker.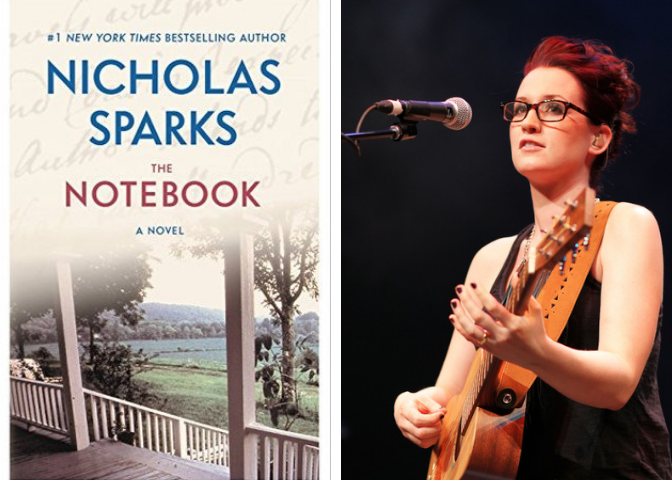 Following the success of Sara Bareilles's stage adaptation of the film Waitress, it's clear that Broadway is willing to make room for singer-songwriters looking to experiment in a new genre. So for any Broadway producers out there, we've got a few ideas for books that would be perfect for the stage and the artists we think could really bring them to life. And if these musicians want to pull a Sara Bareilles and star in the musical too, we would be thrilled!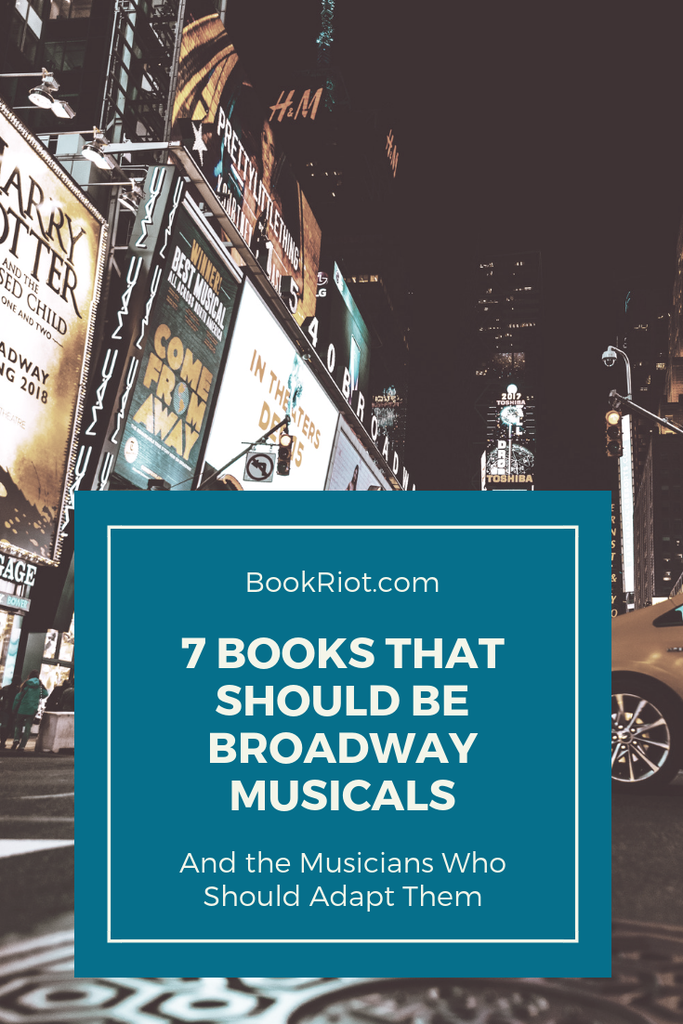 March/John Legend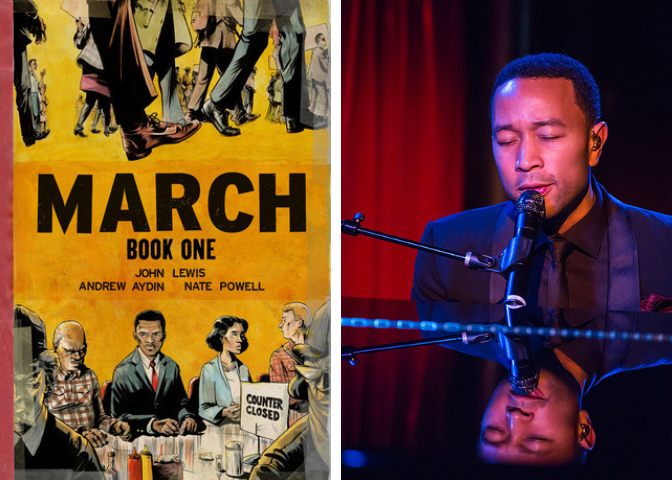 In a lot of ways, graphic memoirs lend themselves well to adaptations. The illustrations offer imagery, color, and feeling that can give creators a lot to work with. Alison Bechdel's 2006 graphic memoir Fun Home was adapted into a Tony Award-winning musical in 2015. The March trilogy, which explores the Civil Rights Movement from the perspective of civil rights leader and U.S. Congressman John Lewis, should be the next big graphic-memoir-to-stage hit. When it takes to the stage, John Legend would be the perfect pick to compose it. Legend's powerful and emotional R&B style is perfect to tell this story, and after writing the Oscar Award-winning song "Glory" for the film Selma, we know he can pull it off. And considering his amazing performance in NBC's live performance of Jesus Christ Superstar, we'd love to see John Legend star in the musical version of March as a young John Lewis.
The Bear and the Nightingale/Regina Spektor
The Winternight trilogy by Katherine Arden, full of Russian folklore, has a fairytale quality that could bring real magic to a Broadway stage. The series tells the story of Vasilisa, a girl in a medieval Russian village with the spiritual gift to see fantastical creatures that others can't. A musical set in this universe could be a huge holiday season hit, and Russian-born singer-songwriter Regina Spektor is the perfect pick to adapt it. Spektor has a gift for storytelling through music. Her dramatic, unorthodox techniques could easily explore both the traditional village and the fantastical world Vasilisa sees. And can't you picture Regina Spektor playing adult Vasilisa? So good!
Who Fears Death/Janelle Monae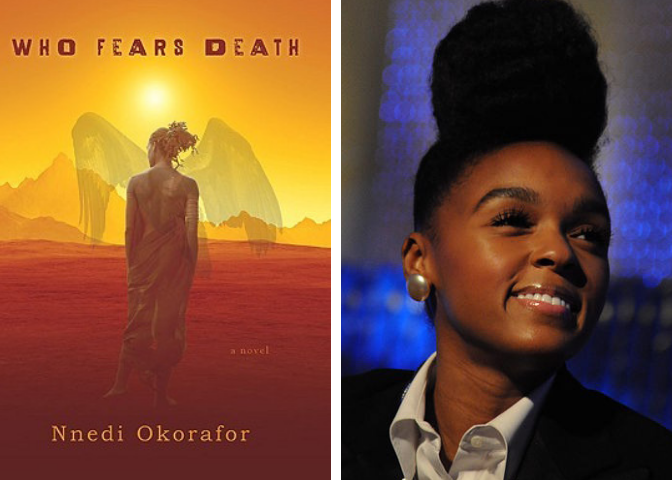 Set in a post-apocalyptic version of Sudan, Who Fears Death by Nnedi Okorafor tells the story of a land where technology has run its course and the mystical has returned. Onyesonwu, whose name means "who fears death" in Igbo, learns that her destiny is to use her magical powers to defeat her sorcerer father and end the genocide of her people. It's a gripping story with incredible world building, and with George R.R. Martin executive producing a television adaptation for HBO, it's garnered a lot of attention. Why not bring it to the stage too? And self-described android Janelle Monáe is the perfect mix of visionary funkstress and sci-fi nerd to pull it off. Her "emotion picture" Dirty Computer is the perfect example of how ready she is to take on this project.
Exit West/M.I.A.
Exit West by Mohsin Hamid is part love story, part surrealist tale of the refugee crisis. It's timely, complex, and profound, and there's no better way to express all of that emotion than in song. The surrealist elements of the book could be really interestingly staged, and I can imagine stunning duets between Nadia and Saeed. And rapper-singer-songwriter-activist M.I.A. could really nail all of the elements if chosen to adapt the story. She's a master of the abstract, and her eclectic musical style would be a perfect fit for Exit West. And after spending much of her childhood displaced due to the Sri Lankan Civil War, she's a passionate refugee advocate. Producers, please make this musical immediately!
The Queen of the Night/Sia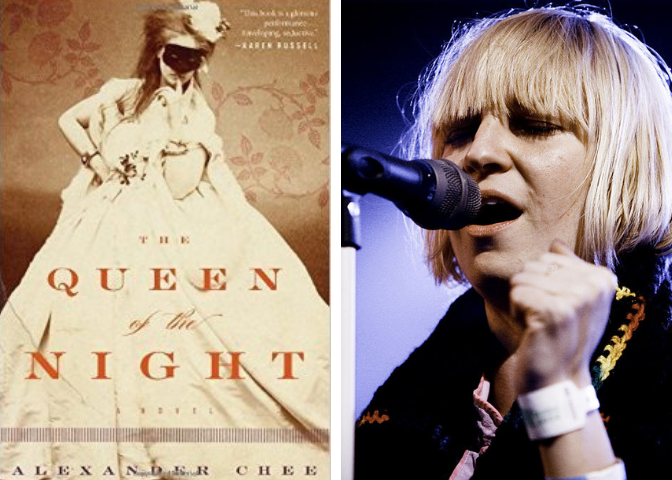 The Phantom of the Opera proved that historical fiction novels set in the Paris Opera can make a killing on Broadway. After 30 years, I think it's time for it to be dethroned by The Queen of the Night by Alexander Chee. Lilliet Berne is a legendary soprano with a mysterious past, and her sweeping tale of romance, intrigue, and stardom. Her story should be brought from the fictional stage to the real stage. And singer-songwriter Sia's musical range and flare for the dramatic would fit Chee's story perfectly. Much like Lilliet, she's a bit of a mysterious figure herself. Sia has recently begun writing music for the screen, so why not try the stage next?
Jack and the Beanstalk/Todrick Hall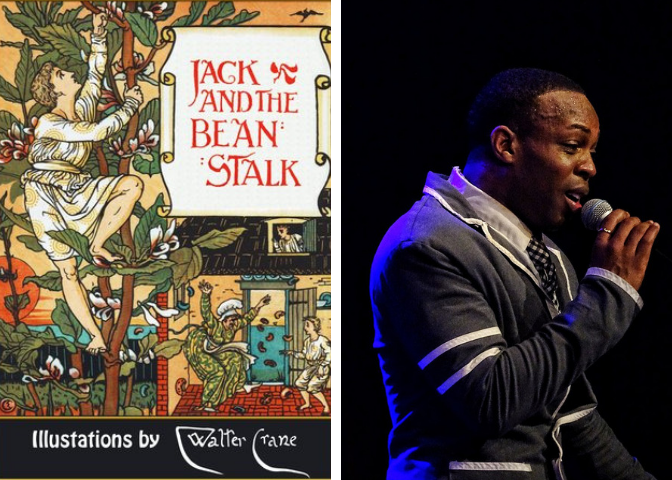 Ok, hear me out. Jack and the Beanstalk is a classic tale that features prominently in Stephen Sondheim's Into the Woods, but it's about time Jack got to tell his own story on the Broadway stage. It's a relatable story about a boy who wants to help his mother, but also wants desperately to believe in magic and a better world. An updated version of this story could be quite a spectacle. And who better to stage a queer, diverse, spectacular retelling of a classic fairy tale than Todrick Hall? Have you seen his visual album Straight Outta Oz? Hall has a gift for extravagant storytelling and he knows how to turn a well-known story on its head. Jack's beanstalk could thrive with Todrick Hall's creative vision.
Fried Green Tomatoes at the Whistle Stop Café/Brandi Carlile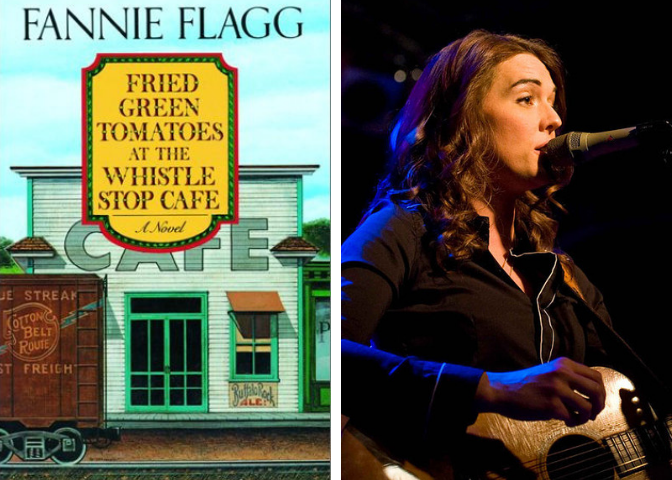 Set in rural Alabama, Fried Green Tomatoes at the Whistle Stop Cafe by Fannie Flagg tells the beautiful love story of Ruth and Idgie. It poignantly explores themes of family, love, and aging, and was adapted into a beloved (and unfortunately straight-washed) film. Bring the original story in its full lesbian glory to the stage, Broadway producers! And get folk singer-songwriter Brandi Carlile onboard! Just like Fried Green Tomatoes, Carlile's music conveys complex emotions but also feels like home. She's warm and inviting and perfect for telling Ruth and Idgie's story through song. And can't you just picture her playing Idgie? My heart!
---
What book do you want to see adapted for the stage? Tell us what book would make a great musical in the comments! You might also enjoy:
50 Must-Read Books for Musical Theatre Fans
Read It Before You See It: Broadway Musicals Edition
5 Books That Would Make Great Broadway Musicals