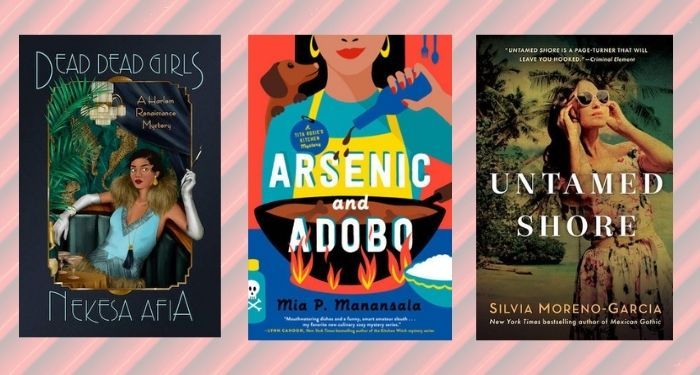 Lists
Fondness and Fatalities: 8 Books That Mix Love With Murder
This content contains affiliate links. When you buy through these links, we may earn an affiliate commission.
Halloween draws near and what better time than this frightful festivity to hunker down with a good love story…featuring a corpse or two, of course. It may sound a bit macabre (because it sort of is). Regardless, I've noticed an interesting trend haunting the literary world of late: love and murder.
That's right, I'm talking steamy stories with a body count. Okay, okay, not all of the love in these books is the romantic kind. And even when it is, it's not always at the forefront. But that's what makes this trend so interesting! It's a polarizing pairing of fondness and fatalities that'll keep you reading way past your bedtime.
Whether they're cozy mysteries, romantic suspense novels, or some other sinister genre-bending mashup, these stories feature a delectable blend of tenderness and bloodshed that's perfect for the Halloween season. (Incidentally, it's also an engaging formula for other times of the year, so don't rule these books out after Halloween!)
I'm not sure exactly what it is about the balance of love and murder that makes these books so appealing, but appealing they are. So peruse this list and you may discover a macabre read that tickles your fancy. Some of them are dark, some are funny, and still others are thought-provoking. But all of them should get your heart pounding for one reason or another!
Still searching? Look no further! Here are some more lists for you:
14 Romantic Suspense Books You Won't Be Able to Put Down
8 Crime Novels with a Dash of Romance
Mood-Boosting Cozy Mysteries Are Increasingly Diverse