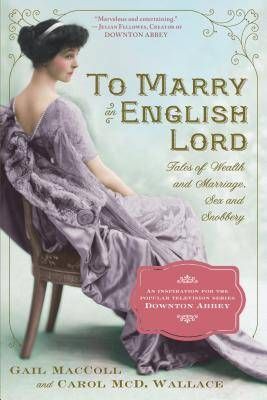 Nonfiction
Books That Make You Want to Pay Your Taxes
Yes, I whine about tax season too. (I have a tendency to lose crucial forms just as I'm sitting down to fill out the big one. And then find them, after a frantic search, right where I thought they were, sitting there, mocking me.) But once I get that out of the way, I try to remember, goody two-shoes that I am, all the reasons paying taxes is worth it — you know, living in a civilized society and all. And, of course, some of my favorite books are there to help: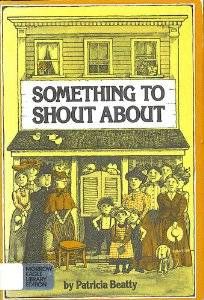 Something to Shout About, Patricia Beatty. Because if we didn't have taxes, we'd spend all our time asking our neighbors to pay for basic services — and starting a battle of the sexes while we're at it. In this sadly-out-of-print middle-grade novel, the mothers in a Western boom town organize a fundraising campaign to buy the town a schoolhouse — a prefab one, out of the Sears Catalogue. Their primary tactic involves sitting outside the town's many saloons every night, reminding the miners and financiers that they have a duty to spare a little of their gains for the next generation. Before long, the saloon patrons run out of patience, and it takes a fair bit of scheming to get everyone back on speaking terms. Doesn't clicking send on your 1040 feel a little easier now? (Besides exploring the role of civic responsibility, the book makes good use of Western tropes like the spunky heroine, women disguised as men, and a general store known as "the shebang." And is a whole load of fun.)
Alexander Hamilton, Ron Chernow. This is the guy who basically set up the way we pay taxes. There was no IRS back when Hamilton became the first secretary of the treasury, so he got to do things his way, no matter what the Pennsylvania farmers with their Whiskey Rebellion thought. If we'd had any idea how important ATMs would be to the modern US, he'd be the one on the twenty, not Jackson. (But pull that ten out of your wallet and take a look. A bit of a cutie, isn't he? There's some civic motivation right there.)
The WPA Guides to the States. What does a smart government do with its great writers during the Great Depression? It gives them a job writing. The Federal Writers Project sent writers out to all 48 states to dig up history, tourist traps, local color, and a sense of place. The Writers Project was even harder to defend than most of the New Deal programs: The writers didn't build new roads, or spur rural electrification, or any of the things we usually associate with public works projects. They just researched, wrote, and created something amazing in its own right. In Travels with Charley, John Steinbeck wrote that he would have taken the whole set with him, if only he'd had room in the truck.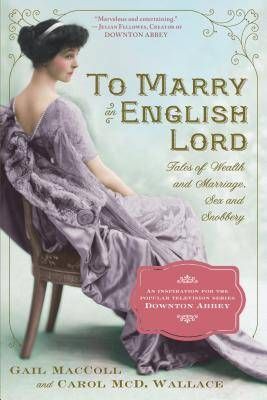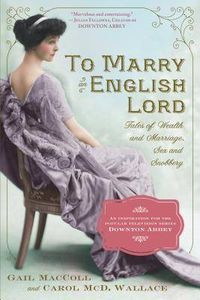 To Marry an English Lord, Gail MacColl and Carol McD. Wallace. This is a delightfully dishy lightweight history of the American heiresses whose fortunes allowed them to marry into the English aristocracy in the second half of the nineteenth century. It's a feast of costume balls, wardrobes by Worth, summering in Newport, six-figure dowries — and, in its way, a reminder of how we got the Sixteenth Amendment in the first place.
_________________________
Sign up for our newsletter to have the best of Book Riot delivered straight to your inbox every two weeks. No spam. We promise.
To keep up with Book Riot on a daily basis, follow us on Twitter or like us on Facebook. So much bookish goodness–all day, every day.