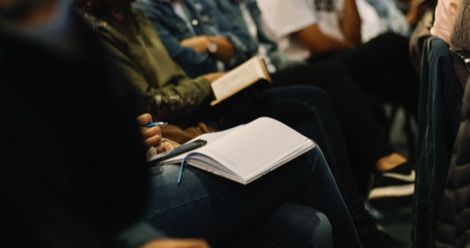 This content contains affiliate links. When you buy through these links, we may earn an affiliate commission.
Every reader has been touched by various books throughout their lives. It could be stories that got them into reading, or novels that have taught them vital life lessons at the moment they needed them most. Every person has been touched by different stories for various reasons. Today, I wanted to share the books that I'm thankful for because they have changed my life for the better.
I picked this up on a whim, and it changed me as a reader. This was the first novel I've read that celebrated what it means to be Cuban. I have never seen my heritage and family history represented in a novel before. Reading about two strong Cuban women grappling with the changes that Cuba is facing, at different times in history, reminded me what reading is all about. I will forever be grateful for Cleeton's novel. Next Year in Havana gave me the representation I've been searching for my whole life.
Reid's novel reminded me to embrace my attitude and grit and to face the world head-on with my chin held high. Following a strong Cuban woman aiming to become a star in cut-throat Old Hollywood, this book captured my heart entirely. I haven't connected to a protagonist as much as I did with Evelyn Hugo. She speaks to me in ways other characters haven't. Her sass, resilience, and confidence mirrored my own personality and made me feel seen. I will always hold this book dear to my heart because it's centered around the Golden Age and a Cuban woman's resilience in a time when others are itching to tear her down.
Bella Figura was a novel that stepped into my life at the right time. It reminded me to appreciate the simpler things in life, like walking down a street with my shoulders held back, drinking a nice cup of coffee, chatting with friends on the phone, and eating a nice bowl of pasta. This self-help novel reminded me to slow down and acknowledge the beauty around me. I will always have fond memories of Mohammadi's advice and stories she had to share about her time spent in Italy.
A Little Life will have a place in my heart for years to come. I've never experienced a story that breathes on its own. The characters' personalities came to life, and the prose flowed in a way that felt as though it were a movie playing in my head. I was thoroughly connected to Jude. I was right there beside him as he journeyed through life beside his three best friends. Everything that happened in this novel felt as though it were happening to me because the writing was so vivid and atmospheric.
This may be the darkest novel that I've ever read, but it's also one that evoked the most emotion out of me. Yanagihara's writing managed to make me sob on multiple occasions. I'm in awe of her ability to create such a realistic and tragic novel that I still think about, long after I had finished it. And for that, it remains one of my favorite novels to date.
I read this novel in middle school, and it was that novel that inspired me to want to write. This witty story about teen cons who are planning to steal precious art from museums was the one that clicked something in my head and made me think, "I should do this! I should write my own stories!" And the rest is history.
I have always been in awe of Lauren Bacall's life, romances, and career in Hollywood. She is an inspiration to me, in all ways. Getting a deeper glimpse into her life helped me navigate my own.
I read this autobiography as an audiobook, and hearing about Bacall's life and the losses that she had to deal with helped me prepare emotionally for mine. Her words were a comfort to me. Her thoughts and feelings aligned so closely to mine. And, it helped me get through one of the hardest moments of my own life. I'll never forget that.