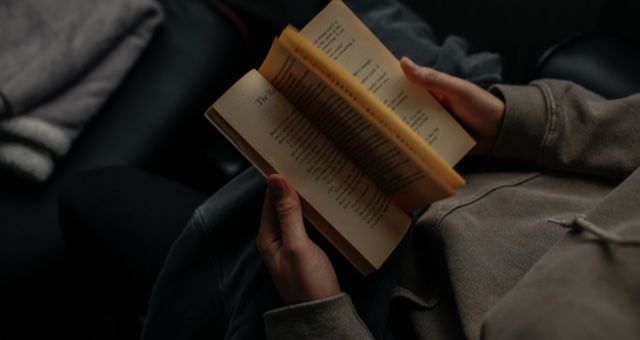 Nonfiction
New Books That Explore the #MeToo Movement and Its Impact
This content contains affiliate links. When you buy through these links, we may earn an affiliate commission.
Although the current use of the phrase Me Too dates back to 2006, when it was first created by Tarana Burke as a means of connecting sexual abuse survivors, it didn't become a viral movement until October 2017. Following a slew of assault allegations against famed producer Harvey Weinstein, hundreds of people began using the hashtag to reveal their own experiences with sexual misconduct in their respective industries. As #MeToo approaches its two-year mark as a global phenomenon, a wave of new books tacking the movement and its cultural impact are set to hit shelves.
These nonfiction releases explore different angles of the movement and rape culture at large—from moving stories written by survivors themselves to behind-the-scenes accounts from the journalists and activists who helped expose the perpetrators. As the world continues to grapple with the revelations of #MeToo, books like these will play an important role in examining the aftermath of the movement and its ongoing effects on our society.
In an October 2017 New York Times article, Jodi Kantor and Meghan Twohey broke the news of the assault allegations against Weinstein. The detailed expose spurred dozens of women, including several famous actresses, to share their own traumatic experiences with Weinstein. It also acted as a catalyst for others across various industries to come forward with their stories of sexual misconduct. In their new book, Kantor and Twohey describe the months of investigative work it took to put the article together. They also explore the explosive impact its publication had on the #MeToo movement at large.
In her feminist manifesto, activist Mona Eltahawy calls for women and girls to embrace their power and dismantle the patriarchal system by using the "seven necessary sins." Those include: being angry, ambitious, profane, violent, attention-seeking, lustful, and powerful. She supports her call to action with stories from women of all different races, ethnicities, and ages.
Know My Name by Chanel Miller (September 24)
For years, the world only knew Chanel Miller as Emily Doe, the woman at the center of the Brock Turner trial whose victim impact statement went viral. It was later read on the floor of Congress. Now, she's revealing her identity and coming forward with her story. In this riveting memoir, Miller examines the justice system that fails to protect victims and reveals her own struggles in the trial's aftermath. The cover also reflects her tumultuous path to healing; according to the New York Times, the Japanese practice of kintsugi, which involves fixing broken pottery with gold, inspired the artwork.
The New Yorker writer Ronan Farrow published his own piece on Harvey Weinstein, days after Kantor and Twohey's 2017 story. In Catch and Kill, Farrow recounts the various intimidation tactics—including surveillance and threats from high-priced lawyers—used against him by the wealthy subjects of his investigations.
Lindy West is known for her biting cultural critiques, and her latest book continues to deliver. In The Witches Are Coming, West shrewdly and hilariously dissects the continued dominance of "white male mediocrity" in today's America, and the role media and pop culture have played in leading us to this particular societal moment.
In 2018, Tanya Selvaratnam was one of several women to come forward with accusations of nonconsensual sexual violence against former New York attorney general Eric Schneiderman. In her upcoming book, Selvaratnam uses her own experience to examine the prevalence of intimate partner violence in the U.S. Part memoir, part research guide, Assume Nothing shares details of Selvaratnam's own incredible story. It also offers solutions for handling the dangerous behavior that plays out among more couples than we think.