Newsletter 1
15 Good Books For Teens They Recommend Right Now
This content contains affiliate links. When you buy through these links, we may earn an affiliate commission.
I'm a librarian in a high school in the UK. I'm constantly recommending books for teens. It's easy to forget that the best people to recommend these books are often other teens. That's why I have a whiteboard next to my desk where students can write book recommendations for each other.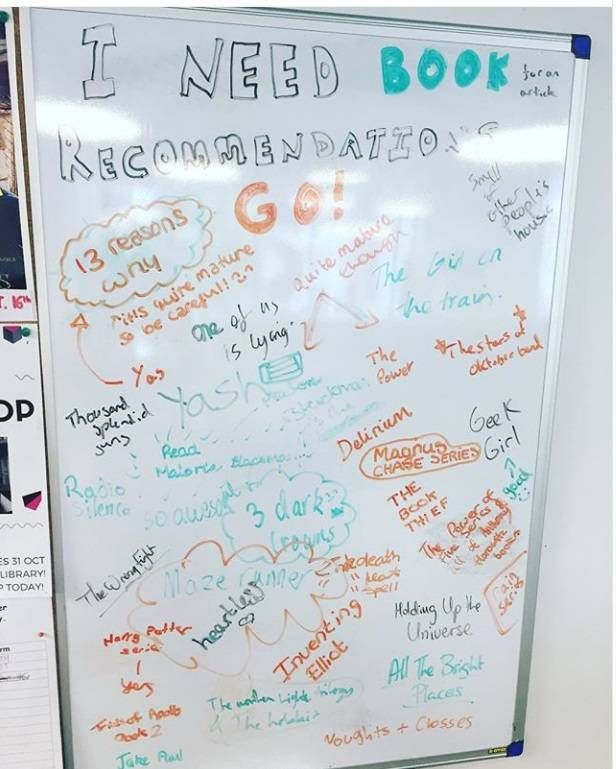 I also have students write YA book reviews and deliver book-talks to the class on a bi-weekly basis. It's a lot of fun and we hear about a lot of books for teens.
Without further ado, I give you 15 books for teens that they want you to read right now. These are books teens here in south London have been recommending to each other since school started in September. Enjoy!
We own five copies of this and they are NEVER on the shelf. I guess that means I need to buy more copies! Hannah Baker has committed suicide. She's left cassette tapes with Clay Jensen, her crush, to tell him that he's one of the reasons why she ended her life. Clay must embark on an emotional journey with Hannah as his guide as he learns the truth behind her decision.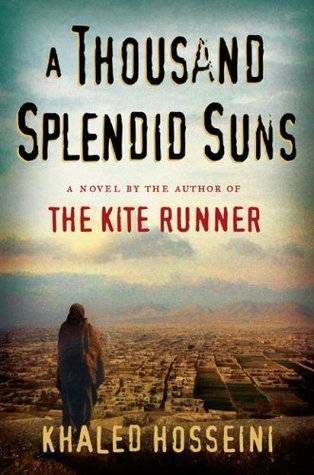 An epic history detailing over three decades of war in Afghanistan. It's also about the depths a mother will go to protect her family and just how devastating war is to the family bond.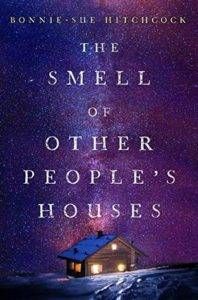 1970 Alaska might as well have been Mars for all we know. I had a couple of students read this and watched with glee as they pushed it on every student that came into the library for a period of two weeks. The story of four very different teens trying to survive their home life, their town, and themselves, it'll make the room seem very dusty all of a sudden.
I have some tweens in the library obsessed with this series. It's the story of triplets, all with special powers, who must fight for right to be Queen Crowned. Not just fight, but fight-fight, like, to the death.
This is another series where it doesn't matter how many copies I buy, the shelf is always empty. It's the story of ultra-smart Harriet, who can't quite seem to fit in. Then she's spotted by a modeling agency and things start to turn around. Until they don't. Harriet soon realises that the modeling world doesn't seem to care for her either, and she must try to figure out what she wants to do with her life.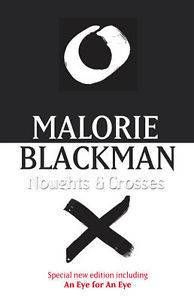 Another one that every student seems to want to read. It's Romeo & Juliet in the modern day. Sephy is a Cross, part of the elite; dark-skinned and powerful. Callum is a Nought, "colourless" and part of the group that were once slaves to the Crosses.
Noughts and Crosses aren't supposed to hang out, be friends, or fall in love. With heartache, family disputes and terrorism thrown in the mix, it's a UK favourite.
Theodore Finch is determined to end his life. Violet Markey is still reeling from the tragic death of her sister. Together they try to keep their heads above water until they graduate and get out of their suffocating hometown.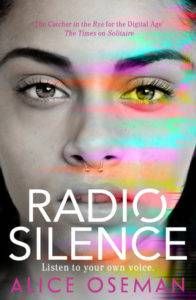 The older students love this. We Skyped with Alice last year and she had an instant connection with the students. Radio Silence is a story about Frances. Frances is convinced she knows what she wants out of life. Everything changes when she meets the reclusive creator of her favourite podcast.
Harry Potter fiends devour this series. Children in this world are taken away to be taught two different ways of life: good and evil. Sophie is convinced she'll be brought to the school for Good. Her best friend, Agatha, knows she'll be in the school for Evil. However, when the time comes for them to be taken away, they find themselves in the opposite schools. It's a giant world full of epic struggles!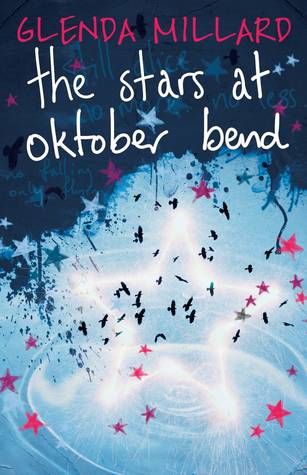 This was another case of me getting this into the hands of one student, who fell in love with it and made sure as many people knew about it as possible. Once students got over the fact that it's written entirely in lower case, it was a favourite in the library last year. Alice has a brain injury and can't communicate well. She writes poems, hundreds of them, to express herself. She leaves them around her town for people to discover. One boy who finds them is Manny, a former child soldier with a dark past. Manny falls in love with Alice and together they try and figure out a way to get through their own inner turmoil.
Author Holly Bourne visited our school last year and was a huge hit. Her visit was a result of a group of Year 9 girls asking me on a weekly basis when she was going to visit the school. Her talk was amazing and the students loved her. Her books, tackling topics like OCD, teen relationships, sex, feminism, sexual harassment, and other relevant topics, are a lightning rod for discussion and always in our top 10 on a monthly basis.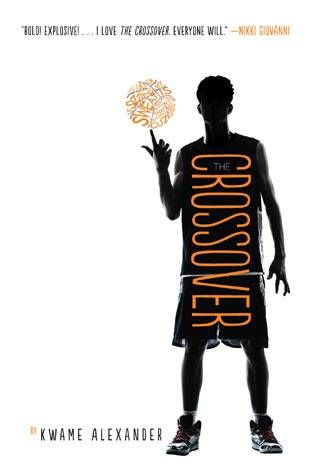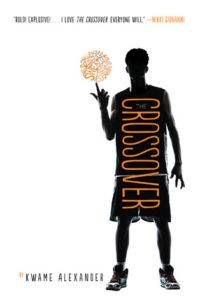 I'm going to be honest, one of the ways I promote The Crossover is by showing the students the fact that it's written in verse and therefore very short. Of course, it's an amazing book. It's about twins who are the stars of their high school basketball team. Competition is high between them, and their father, an ex–pro ball player himself, is tough but caring. There's a big twist in the story that I don't want to spoil but I love putting this book into the hands of students who tell me they hate reading because it changes their minds every time.
The Rain by Virginia Bergin
The worst environmental disaster of all time. Rain is deadly. Not just rain, tap water as well. Anyone who washes their hands or gets hit with rain dies. Ruby, alone and terrified, has to hike across the country to try and find her father. Any book where people die mysteriously or horribly is a huge hit with students.
When Cece was a young girl she fell ill with meningitis. It left her deaf. Growing up in the '70s meant that Cece needs to wear the Phonic Ear around her neck, as does her teacher if she's going to hear anything in class. The Phonic Ear is a great tool, but it keeps her from making friends. When she discovers that the device allows her to hear the teacher not just in the classroom but all over the school, she becomes superhero El Deafo, listening in on grownups for all! A funny, powerful story about growing up and friendship.
Amulet by Kazu Kibuishi
Robot rabbits, cannibal demons, talking animals, squid-like monsters. What's not to love in this epic tale of adventure and redemption? Bar none, the most popular graphic novel series I've ever come across.
---
What do you think are the best books for teens? Hit the comments to share your favorites!
Save