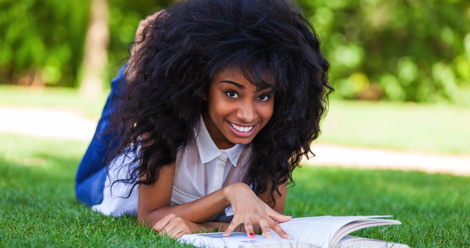 Sponsored
3 On A YA Theme: Teens With Odd And Fantastic Jobs
This content contains affiliate links. When you buy through these links, we may earn an affiliate commission.
Sponsored by The Thing With Feathers by McCall Hoyle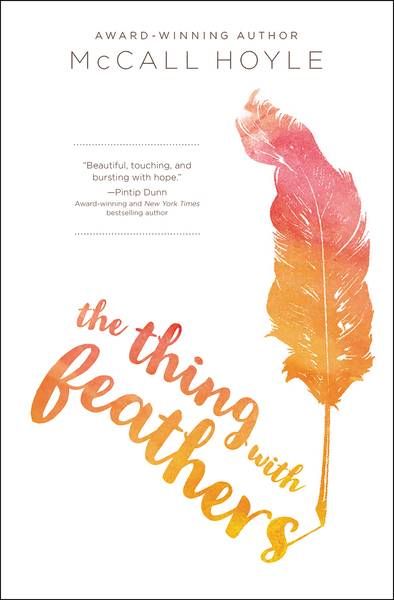 Emilie Day believes in playing it safe: she's homeschooled, and she's probably the only girl on the Outer Banks of North Carolina who can't swim.
Then Emilie's mom enrolls her in public school, and Emilie goes from studying at home in her pj's to halls full of strangers. To make matters worse, Emilie is paired with starting point guard Chatham York for a major research project on Emily Dickinson. She should be thrilled when Chatham shows interest, but she has a problem: she hasn't told anyone about her epilepsy. Will she withdraw to safety or follow a dead poet's advice and "dwell in possibility?"
---
I always take note when a YA main character in a realistic novel has a job. It doesn't need to be a big part of the story, but having a part-time job was my reality as a teen from the minute I turned 16. Those jobs often showcase not just the fact many teens do work, but they are also markers for class.
Even more interesting to me, though, than reading about teens checking groceries or serving up fast food or babysitting, are those books where a teen's job is something unusual. These sorts of odd jobs add depth not only to the character, but they add a layer of richness to the story's setting. In some cases, those jobs are the setting and create something just a little bit different in the reading experience.
Let's dig into some of the coolest and weirdest YA jobs. If you know of others worth noting, drop them into the comments. I'd love a nice reading list of weird/odd/fun/cool teen jobs.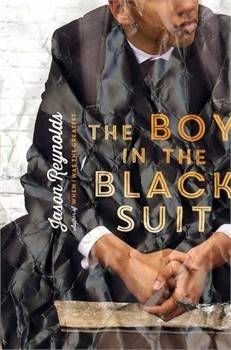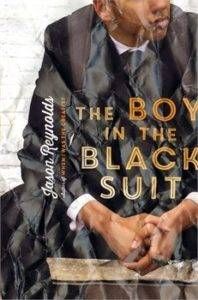 The Boy in the Black Suit by Jason Reynolds (Funeral Home Job)
Just when seventeen-year-old Matt thinks he can't handle one more piece of terrible news, he meets a girl who's dealt with a lot more—and who just might be able to clue him in on how to rise up when life keeps knocking him down—in this wry, gritty novel from the author of When I Was the Greatest.
Matt wears a black suit every day. No, not because his mom died—although she did, and it sucks. But he wears the suit for his gig at the local funeral home, which pays way better than the Cluck Bucket, and he needs the income since his dad can't handle the bills (or anything, really) on his own. So while Dad's snagging bottles of whiskey, Matt's snagging fifteen bucks an hour. Not bad. But everything else? Not good. Then Matt meets Lovey. She's got a crazy name, and she's been through more crazy than he can imagine. Yet Lovey never cries. She's tough. Really tough. Tough in the way Matt wishes he could be. Which is maybe why he's drawn to her, and definitely why he can't seem to shake her. Because there's nothing more hopeful than finding a person who understands your loneliness—and who can maybe even help take it away.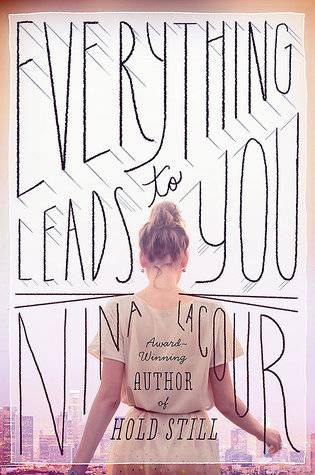 Everything Leads To You by Nina LaCour (Set Designer)
A wunderkind young set designer, Emi has already started to find her way in the competitive Hollywood film world.
Emi is a film buff and a true romantic, but her real-life relationships are a mess. She has desperately gone back to the same girl too many times to mention. But then a mysterious letter from a silver screen legend leads Emi to Ava. Ava is unlike anyone Emi has ever met. She has a tumultuous, not-so-glamorous past, and lives an unconventional life. She's enigmatic… She's beautiful. And she is about to expand Emi's understanding of family, acceptance, and true romance.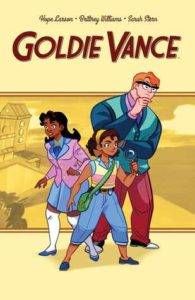 Goldie Vance by Hope Larson (Valet)
Sixteen-year-old Marigold "Goldie" Vance has an insatiable curiosity. She lives at a Florida resort with her dad, who manages the place, and it's her dream to one day be the hotel's in-house detective. When Walter, the current detective, encounters a case he can't crack, together they utilize her smarts, skills, and connections to solve the mystery…even if it means getting into a drag race, solving puzzles, or chasing a helicopter to do it!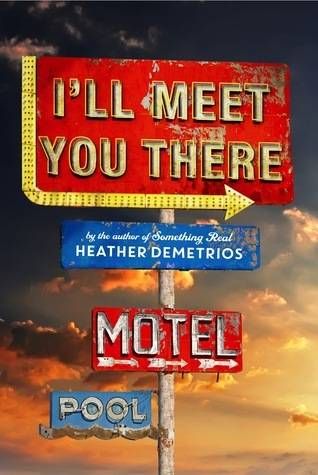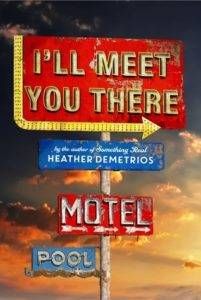 I'll Meet You There by Heather Demetrios (Hotel Work)
If Skylar Evans were a typical Creek View girl, her future would involve a double-wide trailer, a baby on her hip, and the graveyard shift at Taco Bell. But after graduation, the only thing separating Skylar from art school is three months of summer…until Skylar's mother loses her job, and Skylar realizes her dreams may be slipping out of reach.
Josh had a different escape route: the Marines. But after losing his leg in Afghanistan, he returns home, a shell of the cocksure boy he used to be.
What brings Skylar and Josh together is working at the Paradise—a quirky motel off California's Highway 99. Despite their differences, their shared isolation turns into an unexpected friendship and, soon, something deeper.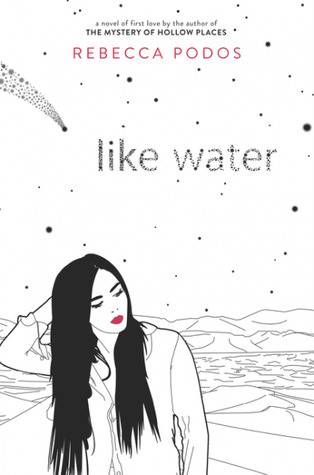 Like Water (October 17, 2017, Performing Water Park Mermaid)
In Savannah Espinoza's small New Mexico hometown, kids either flee after graduation or they're trapped there forever. Vanni never planned to get stuck—but that was before her father was diagnosed with Huntington's disease, leaving her and her mother to care for him. Now, she doesn't have much of a plan at all: living at home, working as a performing mermaid at a second-rate water park, distracting herself with one boy after another.
That changes the day she meets Leigh. Disillusioned with small-town life and looking for something greater, Leigh is not a "nice girl." She is unlike anyone Vanni has met, and a friend when Vanni desperately needs one. Soon enough, Leigh is much more than a friend. But caring about another person stirs up the moat Vanni has carefully constructed around herself, and threatens to bring to the surface the questions she's held under for so long.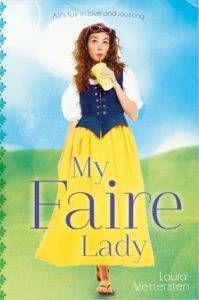 My Faire Lady by Laura Wettersten (Renaissance Faire Employee)
Rowena Duncan is a thoroughly modern girl with big plans for her summer—until she catches her boyfriend making out with another girl. Heartbroken, she applies to an out-of-town job posting and finds herself somewhere she never expected: the Renaissance Faire.
As a face-painter doubling as a serving wench, Ro is thrown headfirst into a vibrant community of artists and performers. She feels like a fish out of water until Will, a quick-witted whip cracker, takes her under his wing. Then there's Christian, a blue-eyed stunt jouster who makes Ro weak in the knees. Soon, it's not just her gown that's tripping her up.
Trading in the internet and electricity for stars and campfires was supposed to make life simpler, but Ro is finding that love is the ultimate complication. Can she let the past make way for her future?
Overturned by Lamar Giles (Running a Casino)
Nikki Tate is infamous, even by Las Vegas standards. Her dad is sitting on death row, convicted of killing his best friend in a gambling dispute turned ugly. And for five years, he's maintained his innocence. But Nikki wants no part of that. She's been working on Operation Escape Vegas: playing in illegal card games so she can save up enough money to get out come graduation day.
Then her dad's murder conviction is overturned. The new evidence seems to come out of nowhere and Nikki's life becomes a mess when he's released from prison. Because the dad who comes home is not the dad she remembers. And he's desperately obsessed with finding out who framed him—and why.
As her dad digs into the seedy underbelly of Vegas, the past threatens everything and Nikki is drawn into his deadly hunt for the truth. But in the city of sin, some sinners will do anything to keep their secrets, and Nikki soon finds herself playing for the biggest gamble ever—her life.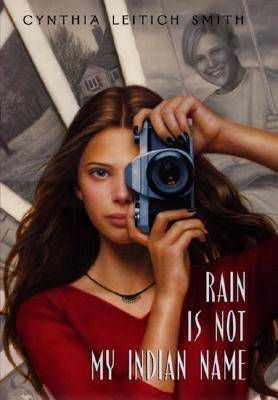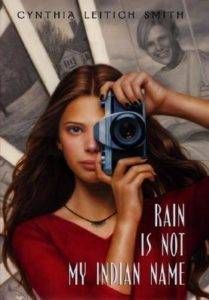 Rain Is Not My Indian Name by Cynthia Leitich Smith (Newspaper Photographer)
It's been six months since her best friend died, and up until now Rain has succeeded in shutting herself off from the world. But when controversy arises around her aunt Georgia's Indian Camp in their mostly white midwestern community, Rain decides to face the outside world again—at least through the lens of her camera.
Hired by her town newspaper to photograph the campers, Rain soon finds that she has to decide how involved she wants to become in Indian Camp. Does she want to keep a professional distance from the intertribal community she belongs to? And just how willing is she to connect with the campers after her great loss?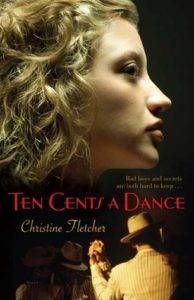 Ten Cents a Dance by Christine Fletcher (Taxi Dancer)
With her mother ill, it's up to fifteen-year-old Ruby Jacinski to support her family. But in the 1940s, the only opportunities open to a Polish-American girl from Chicago's poor Yards is a job in one of the meat packing plants. Through a chance meeting with a local tough, Ruby lands a job as a taxi dancer and soon becomes an expert in the art of "fishing": working her patrons for meals, cash, clothes, even jewelry. Drawn ever deeper into the world of dance halls, jazz, and the mob, Ruby gradually realizes that the only one who can save her is herself. A mesmerizing look into a little known world and era.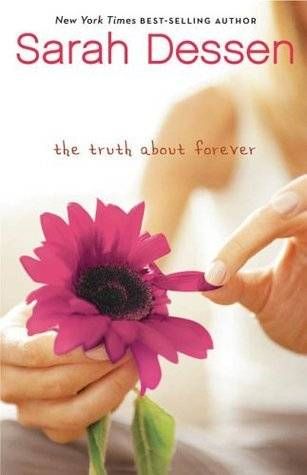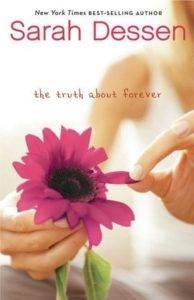 The Truth About Forever by Sarah Dessen (Catering)
A long, hot summer…
That's what Macy has to look forward to while her boyfriend, Jason, is away at Brain Camp. Days will be spent at a boring job in the library, evenings will be filled with vocabulary drills for the SATs, and spare time will be passed with her mother, the two of them sharing a silent grief at the traumatic loss of Macy's father.
But sometimes, unexpected things can happen—things such as the catering job at Wish, with its fun-loving, chaotic crew. Or her sister's project of renovating the neglected beach house, awakening long-buried memories. Things such as meeting Wes, a boy with a past, a taste for Truth-telling, and an amazing artistic talent, the kind of boy who could turn any girl's world upside down. As Macy ventures out of her shell, she begins to question her sheltered life.
Is it really always better to be safe than sorry?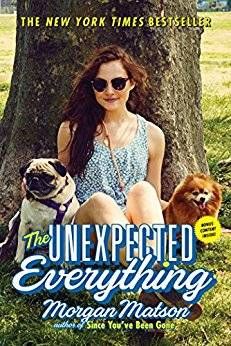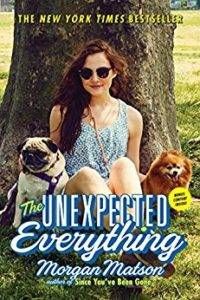 The Unexpected Everything by Morgan Matson (Dog Walking)
Andie had it all planned out. When you are a politician's daughter who's pretty much raised yourself, you learn everything can be planned or spun, or both. Especially your future. Important internship? Check. Amazing friends? Check. Guys? Check (as long as we're talking no more than three weeks).
But that was before the scandal. Before having to be in the same house with her dad. Before walking an insane number of dogs. That was before Clark and those few months that might change her whole life. Because here's the thing—if everything's planned out, you can never find the unexpected. And where's the fun in that?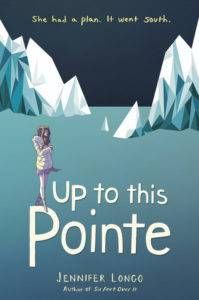 Up To This Pointe by Jennifer Longo (Antarctic Researcher)
Harper is a dancer. She and her best friend, Kate, have one goal: becoming professional ballerinas. And Harper won't let anything—or anyone—get in the way of The Plan, not even the boy she and Kate are both drawn to.
Harper is a Scott. She's related to Robert Falcon Scott, the explorer who died racing to the South Pole. So when Harper's life takes an unexpected turn, she finagles (read: lies) her way to the icy dark of McMurdo Station…in Antarctica. Extreme, but somehow fitting—apparently she has always been in the dark, dancing on ice this whole time. And no one warned her. Not her family, not her best friend, not even the boy who has somehow found a way into her heart.
Want more "3 On A YA Theme" posts? Gotcha covered.