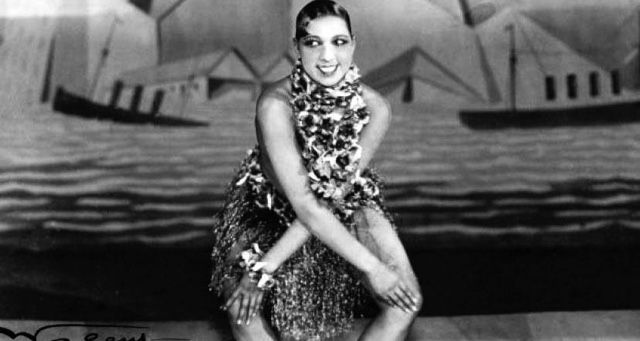 Lists
More Than Gatsby: 20 Books Set 100 Years Ago
This content contains affiliate links. When you buy through these links, we may earn an affiliate commission.
I don't think there is a period in the last century that evokes bookishness more than the 1920s. The lost generation, the great artists, running all to Paris in search of the dream, and consequently the harsh realities that the post–World War I period had in store for them. The allure of fashion, literature, music, and party culture that surrounds the 1920s is still very alive today, a brief period in time when war had ceased in the West, and the economy reached its peak.
As we all know, that didn't last very long, but I believe because of the fast fleeting nature of the prosperity in the 1920s, it is still a decade worthy of fascination, even 100 years after. That being said, I also believe that when we talk about the Jazz Age, we tend to focus on very privileged, very male, white, and western narratives. So, I hope that this list can scratch that itch beyond just flappers and philosophers and expand your love for this elusive decade as we enter the 2020s.
Yoshiya Nobuko's short stories were responsible for creating the genre of shōjo fiction—fiction that was explicitly written and marketed for women and girls. "Yellow Rose", one of Nobuko's most provocative and unique collections, exemplifies the modernist literary culture in 1920s Japan.
From a former editor-in-chief of Harper's magazine, Only Yesterday is a nonfiction analysis of how the 1920s was a defining decade in the history and culture of the modern world. First published in 1931, the book is a wonderful example of a writer trying to contend with history as it happened. Depicting the Roaring Twenties in all of its glory and decay, Allen uniquely captures the feel of the era, while at the same time mourning it.
Jazz by Toni Morrison
In the winter of 1926, everyone in America sees only a bright future ahead, except Joe Trace, a middle-aged salesman of beauty products. Joe has just killed his teenage lover. At her funeral, his wife Violet attacks the girl's corpse. A passionate story of obsession, love, fears, and hope. Jazz transports the reader to the harsh realities and great achievements in black urban life in the mid-1920s.
In poetic verse and beautiful illustrations, Patricia Hruby Powell and Christian Robinson created an extraordinary biography for young readers on performer, activist, and spy Josephine Baker. One of the great personalities of the 1920s, Baker worked her way from poverty in St. Louis to the most glamourous stages in the world, both in entertainment and politics.
Evie O'Neill has left her little town for the exhilarating streets of New York City—and she is over the moon about it. It's 1926 and New York is the center of America, with gangsters and flappers, and all the glamour in between. The only downside is that she is living with her uncle, a man completely obsessed with the occult. But when a murdered girl is found with a cryptic symbol, and Evie's uncle is called to the scene, Evie she can't hide her supernatural gift any longer. As Evie sets out to find the murderer, other stories continue to unfold, and the city never sleeps.
One of Wolf's most famous works, Mrs. Dalloway follows one day of a British upper-class woman as she is organizing a dinner party. As she goes by her day she is forced to confront her past and present, as past lovers and family members cross her path. Parallel to her story, the reader is introduced to a young war veteran who had poetic and literary aspirations and now is considering suicide after the trauma of war. He is eventually forced to commit himself to a mental asylum after he is diagnosed with mental illness and his wife leaves him. Follow Clarissa Dalloway and the world of 1920s Britain with all its pleasantries of a new decade and complications with the trauma of World War I.
Cane by Jean Toomer
Cane is a collection of short stories, poems, and dramas written in the throws of the Harlem Renaissance. Focused on African American culture, Jean Toomer illustrates the hard life under Jim Crow laws and both rural and urban racism across the United States. Set up in vignettes, Cane is defined by the multiplicity of its characters and narratives, which enables it to capture the life of African Americans in the early 20th century.
One of the first pieces of Hughes's writing, published when he was only 24 years old. The Weary Blues is one of the most important and darkly beautiful pieces of writing of the 1920s, which exemplifies the music of its time through verse, as well as the melancholia and disillusionment faced by African Americans in northern cities.
The Jazz Age is at its height, and Casiopea dreams of travel and allure of the big city. But that is only a dream, as she is stuck cleaning her rich grandfather's house in southern Mexico. Yet this all changes when she finds a beautiful box in her grandfather's room and proceeds to open it, freeing the ancient Mayan God of death. He immediately binds her to aid him in his quest to take his thrown back. If she fails to help the God, Casiopea may never see the light of day again, but success means all of her dreams will come true. Casiopea sets out in an Odessey through Mexico city's lights, the Yucatan jungle, and the dark Mayan underworld.
Passing by Nella Larsen
Light-skinned, elegant, and ambitious, Clara Kendry is married to a racist white man. He is unaware of her African American heritage, as she has cut all ties to her past, deciding to live the rest of her life as a white woman. However, Irene Redfield, Clare's childhood friend, who is just as light-skinned, has remained within the African American community and is simultaneously angry and fascinated by Clare's decision to engage in a racial masquerade and renounce her heritage. After frequenting African American–centric gatherings together in Harlem, Clare's interest in Irene turns into a fetishization of the black identity Clare forsook and can never get back.
The glittering 1920s were marked by the alluring personas of the flappers, gangsters, and a trigger-happy generation that loved nothing more than alcohol, jazz, and parties. But the decade was actually punctuated by racism and domestic unrest, caused by organized crime and the Ku Klux Klan. The golden age of Hollywood and of the great lost generation was exemplified by the likes of Charlie Chaplin and Scott and Zelda Fitzgerald. In Anything Goes, Lucy Moore connects the two sides of the 1920s, with the ugliness behind the glamour. Moore explores the fascination we still have with the cultural moment and how many stories remain in the shadow of those bright young things, showing the decade as not so different than our own.
Revisiting Chicago's most famous trial, Perry creates a thrilling narrative that explores how murder and true crime had a cultural moment in the city, and how it led to one of the most influential stage musicals of all time. The Girls of Murder City recounts the court cases of two scandalous murderesses, "Stylish Belva" and "Beautiful Beulah", became symbols of feminine freedom, the jazz age and the city of Chicago. And how the 1920s was a trailblazing decade for entertainment and journalism, that some times crossed the line between reality and fiction.
Following the lives of fantastic authors such as Dorothy Parker, Zelda Fitzgerald, Edna St.Vincent Millay, and Edna Ferber, Marion Meade illustrates the creative landscape of the 1920s and how it was shaped by the personal lives and dreams of its writers. A complex mixture of literary scholarship, scandal, and social history, Meade retraces the glory and hardships of being a female artist during a decade of both gender liberation and constraints that made many of these women who transcended their time.
After a famous London financier vanishes without a trace from his bedroom, a naked body is found in an architect's bathtub, but that's not the financier. Whose body? Follow Lord Peter Wimsey as he helps clear the architect from suspicion, but later becomes convinced that both cases are linked, and a cover-up by the police might be the answer to both crimes. As Lord Wimsey grapples with post-traumatic stress from World War I, he finds himself in another battle against a mysterious murderer and the people who want to protect him.
A biography of one of the most influential writers of American fiction, Wrapped in Rainbows follows the life of Zora Neale Hurston through her work as an anchor to discuss her personal life as well as that of her country. Discussing everything from her sexuality, marriages, and controversial relationship with vodou, Boyd explores the mind of a magnificent writer that continues to inspire many generations. Using the Harlem Renaissance, The Great Depression, and WWII as backdrops, Wrapped in Rainbows tells the story of the life of artists that changed the landscape of political activism and literary fiction. This is also a great companion to the new collection of previously unpublished stories by Zora Neale Hurston, which is now available.
A mystifying novel marked by the influence of jazz culture in the decade follows Ben Charles an aspiring poet and ambitious trumpet player Baby Back Johns. The two men strike an artistic friendship on a hot summer night in 1925 in a Harlem jazz club. After discussing their dreams, they subsequently decide to move to Paris, where Baby believes they can escape racism and thrive as artists. A love letter to the lost generation of Americans who fled to Paris, Okonkwo explores the lives of Black artists that fled the U.S. for the promise of a free and bohemian life in Europe. A promise that didn't always fulfill itself.
Bringing art and politics together to create an illustrative history of Mexico's 1920s, Smith chronicles the relationships between radical artists and postrevolutionary Mexico at a very turbulent time in Mexican history. By using well-known artists such as Frida Kahlo, Diego Rivera, David Alfaro Siqueiros, and some less well known, including Tina Modotti, Leopoldo Méndez, and Aurora Reyes, Smith outlines how government officials seized on the postrevolutionary moment to utilize art in nationalistic ways and manipulate many of the communist ideals of artists into supporting authoritarian leaders. Full of political intrigue and high stakes, this is a book that explores the complexities of Mexico's artistic and political history in the early 20th century, while also grappling with the many questions posed by Mexican artists of the time, such as what it means to be authentically Mexican.
A collection of original essays about Los Angeles's coming of age in the 1920s. These essays create a more detailed landscape of a fascinating city at its beginnings, by examining the city's racial, social, cultural, and industrial beginnings. In a wonderful exploration of L.A. at the start of the golden age of Hollywood, Metropolis in The Making discusses the early beginnings of the most powerful city in entertainment, including many of the key figures that made L.A. into what it is today. Plus, the latest edition is illustrated with never before published photographs of movie stars, oil tycoons, and the construction of the city of angels.
In The Weight of Their Votes Lorraine Gates Schuyler discusses the political consequences the ratification of the 19th amendment in 1920, had on southern politics and local women's movements. By challenging the widely held notion that southern women failed to use their ballots effectively that year, Schuyler argues that was only the case in a national stage but is completely erroneous when looking at statewide and local elections. The Weight of Their Vote shows that many women subverted the southern ideals of womanhood and suffrage constraints, through get-out-to-vote campaigns held by both white and black women shaped the political landscape in the region. As black women seized their right to vote and pushed back against the racist policies imposed on them, white women lobbied governments on women's issues. A complex and diverse history of political activism and feminism in the south, Schuyler outlines how women became a strong electorate in the south and changed the political landscape of the U.S. forever.
In the brief years between the two World Wars in the 20th century, the modern European metropolis was invented in Berlin. Filled with cabarets, music, cars, and everything from movie stars, intellectuals, and political extremists. One could find Marlene Dietrich, Einstein, or Goebbles seated in the table next to you. Berlin was the capital of avant-garde, magnified by mass media, gender-bending fashions, and industrial expansion. A book for history buffs, travelers and modern art enthusiasts, Berlin: The Twenties, explores the fascinating time of chaos and extravaganza that was created in the shadow of one war and culminated in another.