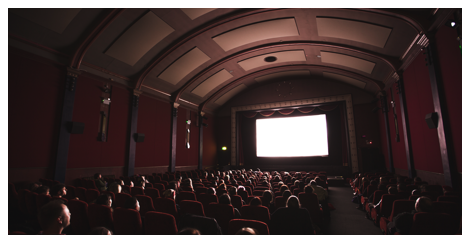 This content contains affiliate links. When you buy through these links, we may earn an affiliate commission.
This is a guest post from Rachel Brittain. Rachel was raised on Star Wars and Harry Potter and when she just couldn't get enough of those stories, she decided to start writing her own. She's dabbled in film, but spends most of her time writing novels and short stories and playing around in her own imaginary worlds. She loves musicals and baby animal gifs and all things geeky. You can follow her writing and random musings at rachelbrittain.com. Follow her on Twitter @rachelsbrittain.
---
It's a truth universally acknowledged that any book nerd in want of a movie adaptation must read the book first. So here are 8 books being turned into movies in the next few years to add to your TBR list!
The Hate U Give by Angie Thomas
When Starr witnesses the death of her best friend Khalil at the hands of the police, she becomes the center of a national controversy as protesters gather and local police try to intimidate Starr and her family. The only person who can say what really happened that day is Starr, but what she knows doesn't just have the potential to change a community, it could also endanger her life.
The Hate U Give is one of the most acclaimed YA books of 2017 so far. It deals with the Black Lives Matter movement and race relations in the US, topics that are both timely and very important. Is it any surprise that this one has already been optioned for a movie? The adaptation doesn't have a release date yet, but it's set to be directed by George Tillman Jr. (Faster, Men of Honor, The Longest Ride) and already has Amandla Stenberg (of The Hunger Games and Everything Everything fame) signed on as the lead.
Simon vs. the Homo Sapiens Agenda by Becky Albertalli
Simon's worst nightmare comes to life when he's accidentally outed to a classmate, and things go from bad to worse when said classmate decides to blackmail Simon. The one bright spot in all this madness is the mysterious Blue, Simon's online mystery friend who he may or may not be falling in love with… if only Simon could figure out who he was. But who said high school was easy, right?
This book has it all: drama, blackmail, high school theatre departments, friendship, first love, and family. It's a great read and is sure to make a great movie, too. Simon vs. the Homo Sapiens Agenda is set to come out in March 2018, starring Nick Robinson (Jurassic World and Everything Everything), Jennifer Garner (Alias), and Tony Hale (Arrested Development), among others.
The Regional Office is Under Attack by Manuel Gonzales
The Regional Office recruits supernatural girls to fight against the Forces of Darkness conspiring to destroy the world. Unfortunately, a counter agency has sprung up hell-bent on destroying it, and today, the Regional Office is under attack.
This book was made for the big screen. It's so fast paced and action-packed, and the style is very cinematic. It's essentially a spy movie on steroids, and I can't wait to see what they'll do with it as a movie! The Regional Office is Under Attack is set to be directed by Ruben Fleischer (Zombieland and Superstore).
Dumplin' by Julie Murphy
Willowdean "Dumplin'" Dickson is a self-proclaimed fat girl, and proud of it. Her mother, the former Miss Teen Blue Bonnet herself, has always been more obsessed with looks, but when Willowdean surprises everyone by signing up for the local beauty pageant, she's determined to reclaim her confidence and prove to everyone that beauty comes in every size.
This is such a cute and uplifting book, and I'm so excited to see it being turned into a movie. Dumplin' is being directed by Anne Fletcher (Step Up, The Proposal, Hairspray) and will star Danielle Macdonald (Patti Cake$) and Jennifer Aniston (Friends).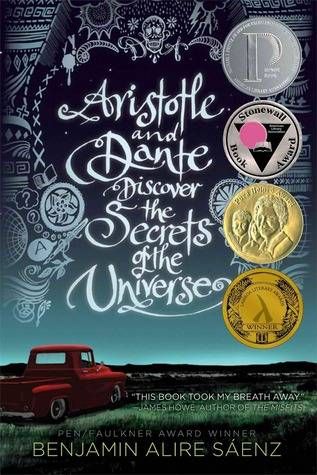 Aristotle and Dante Discover the Secrets of the Universe by Benjamin Alire Sáenz
Aristotle has never made friends easily, but with Dante everything is different. The two become fast friends, and as they learn and grow over the years and each face unimaginable difficulties, that friendship turns into a bond that is all but unbreakable.
This is such a beautiful book and provides an honest, and at times both uplifting and heartbreaking, look at growing and discovering your sexuality in the 1980s. It's a book about family and friendship and learning to be true to yourself. A script has been written by Henry Alberto that is apparently a part of the Sundance Labs. Nothing is certain, but those are definitely some promising signs that an Aristotle and Dante movie may be in our future!
Nimona by Noelle Stevenson
A shape-shifter named Nimona joins Lord Ballister Blackheart in his endeavors to expose the leaders of the kingdom, efforts which have branded him as a villain and made him an enemy to his former friend, Sir Ambrosius Goldenloin.
This web-comic turned graphic novel is now being turned into an animated movie directed by Patrick Osborne (Big Hero 6 and Wreck-It-Ralph). It's a lovely, fun, heart-warming story, and if the movie is anything like the graphic novel then it should be a must-see. Nimona is set to hit theaters in 2020.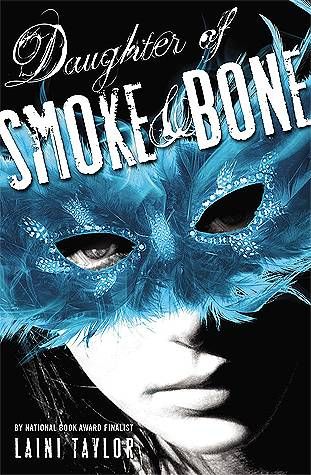 Daughter of Smoke and Bone by Laini Taylor
Karou might seem like your average teenage art student, but there's nothing average about her. Her bright blue hair grows that way and the tattoos on her palms have been there as long as she can remember. Not to mention the horned and scaled "monsters" she calls family. But life is still normal enough to Karou… until a group of winged "angels" come to Earth, threatening her family and revealing just how little Karou knows about her life and who she really is.
Laini Taylor is a master of world building, and Daughter of Smoke and Bone is one of the most inventive fantasy series I've ever read. Universal Pictures purchased the rights for this trilogy back in 2011. Here's hoping this stunning series gets its time to shine on the Silver Screen sometime soon.
Turtles All the Way Down by John Green
The much-anticipated fifth solo novel by John Green is set to come out in less than two months (October 2017) and is his first novel to touch on his own personal experiences with mental illness (albeit in a fictional way).
And okay, okay, you got me! This one isn't technically optioned for a movie yet, but this is John Green of The Fault in Our Stars and Paper Towns fame. Let's be real, it's definitely getting turned into a movie. It's only a matter of time.
What movie adaptations are you most excited to see in the next few years? Let us know in the comments!