Lists
Can Even: 10 Great Books About People Who Overcame the Odds
Sponsored by Blackstone Publishing, publishers of The Night Child by Anna Quinn.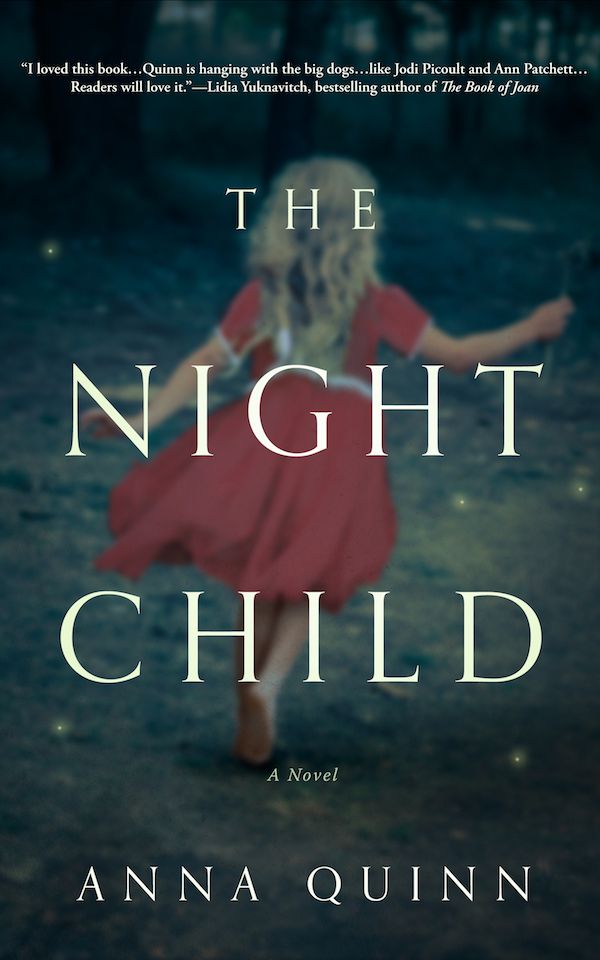 This breathtaking debut novel by Anna Quinn examines the impact of traumatic childhood experiences and the fragile line between past and present. Exquisitely nuanced and profoundly intimate, The Night Child explores the capacity for a person to find a way forward—mind, body, and spirit—despite all odds, and at its core is a story of resilience and hope.
What fellow authors are saying about Anna Quinn's The Night Child:
"Packed with riveting detail and radical emotional honesty." —Pam Houston
"Readers will love it." —Lidia Yuknavitch
"A remarkable debut novel you won't soon forget." —Susan Wiggs
---
Who doesn't love a good story about overcoming adversity? It feels good to root for people to succeed, encourages empathy, and also helps keep your own life in check: How bad do your problems really seem when you read about people imprisoned for decades? Or living through a life-threatening ordeal? Here are ten great stories about overcoming the odds—all true—that will have you cheering in your seat.
I AM MALALA: THE GIRL WHO STOOD UP FOR EDUCATION AND WAS SHOT BY THE TALIBAN BY MALALA YOUSAFZAI
Yousafzai, the youngest person to ever receive the Nobel Peace Prize, details how she defied the Taliban's orders for girls to stop attending school, how she survived being shot in the face for her resistance, and how she recovered from her injury to go on to continue to fight for education for girls all around the world. She is an inspiration to millions.
UNBROKEN: A WORLD WAR II STORY OF SURVIVAL, RESILIENCE, AND REDEMPTION BY LAURA HILLENBRAND
Louis Zamperini was a delinquent youth turned Olympic runner until he became an airman during WWII. His plane was shot down and he survived 47 days in a boat, adrift in the Pacific Ocean, before being taken prisoner by the Japanese and held in a labor camp for years. Zamperini's story of his survival is incredible, and his enduring spirit and love for life shine through. (FYI: This book was on the NYT bestseller list for FOUR years.)
IN ORDER TO LIVE: A NORTH KOREAN'S JOURNEY TO FREEDOM BY YEONMI PARK
This is the story of Park's harrowing ordeal growing up in North Korea, where she and others were frequently starved and threatened, how she was successfully smuggled into China at the age of 13 where she endured more difficult years after being sold into slavery, and how she finally made her way to South Korea. This story is unimaginable and heartbreaking, but Park's fierce resilience of spirit and compassion is inspirational.
THE SOUND OF GRAVEL: A MEMOIR BY RUTH WARINER
Warnier grew up in a polygamist family in Mexico, the 39th of her father's 42 children. (42!!!) In Sound of Gravel, she recounts the poverty and violence that occurred in her family's community, and how she managed to leave it behind while still maintaining a sense of loyalty to her family.
LONG WALK TO FREEDOM: THE AUTOBIOGRAPHY OF NELSON MANDELA BY NELSON MANDELA
Mandela's first memoir was written secretly while he was imprisoned for 27 years for fighting racial oppression in South Africa. After his release, his spirit unbroken, he went on to become president of the African National Congress and head of South Africa's antiapartheid movement, and he fought against injustice and racial oppression for the remainder of his days.
BRAIN ON FIRE: MY MONTH OF MADNESS BY SUSANNAH CAHALAN
If you liked the show House, this one is for you. Cahalan's story is scary: a mysterious, debilitating illness that was misdiagnosed and almost cost Cahalan her life. Thanks to one smart doctor, she came out of her ordeal alive, and she tells the story not just of her illness, but the hard truths of the medical and insurance industries.
MY STORY BY ELIZABETH SMART
Smart was 14 when she was abducted from her hime and held captive by a religious fanatic and his wife for almost a year. This is her brave tale of how she survived the ordeal and how she works to keep the abuse she suffered from defining her. She now works as an advocate for victims, and fights to see change and help prevent crimes against children.
I KNOW WHY THE CAGED BIRD SINGS BY MAYA ANGELOU
Angelou's poetic memoir about the poverty, racism, and violence she endured as a child growing up in the South, and how she overcame the trauma, going on to become one of the most famous, beloved authors in America.
THE GLASS CASTLE: A MEMOIR BY JEANETTE WALLS
This is the story of Walls and her family growing up, a charismatic, alcoholic father and a carefree mother who didn't want the burdens that came along with childcare and domesticity, and how that affected the way Walls and her siblings were raised. The children learned to protect each other while they were always moving from town to town, trying to outrun bill collectors and landlords, as if it were all a game. (FYI: This spent SEVEN years on the NYT bestseller list.)
A LONG WAY GONE: MEMOIRS OF A BOY SOLDIER BY ISHMAEL BEAH
Beah's heartbreaking memoir of his time as a child soldier in Sierra Leone. At 12, he had to flee attacking rebels and was later picked up by the army and turned into a soldier. Beah discusses the horror of conflict, the terrible truths about child soldiers, the conditions that drive a child to become a soldier, and how he escaped that life.