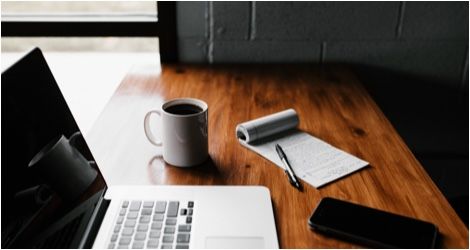 This giveaway is sponsored by Gloria Chao's American Panda, out from Simon & Schuster Children's Publishing.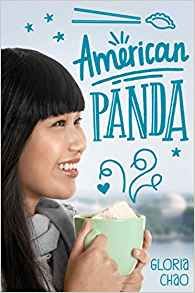 At seventeen, Mei should be in high school, but skipping fourth grade was part of her parents' master plan. Now a freshman at MIT, she is on track to fulfill the rest of this predetermined future: become a doctor, marry a preapproved Taiwanese Ivy Leaguer, produce a litter of babies.
With everything her parents have sacrificed to make her cushy life a reality, Mei can't bring herself to tell them the truth—that she (1) hates germs, (2) falls asleep in biology lectures, and (3) has a crush on her classmate Darren Takahashi, who is decidedly not Taiwanese.
---
Over-achievers make for compelling reading, whether you love to hate them ("Sheesh, do you have to prove you're better than everybody?") or you sympathize with them ("That's a whole lot of external pressure crushing you, there."). We asked for your favorite book about an over-achiever, and here are some of your picks:
The Song of the Lioness Quartet by Tamora Pierce
Kissing Ted Callahan (And Other Guys) by Amy Spalding
Little Fires Everywhere by Celeste Ng
Good Girls by Laura Ruby
Catalyst by Laurie Halse Anderson
When Dimple Met Rishi by Sandhya Menon
Wait for Me by An Na
My Soon-to-be-Sex Life by Judith Tewes
Matilda by Roald Dahl
Winger by Andrew Smith
An Abundance of Katherines by John Green
Yolonda's Genius by Carol Fenner
The Unseen World by Liz Moore
Last Call at the Nightshade Lounge by Paul Krueger
The Encyclopedia Brown series by Donald J. Sobol
Words in Deep Blue by Cath Crowley
Populazzi by Elise Allen
The Rosie Project by Graeme Simsion
Ender's Game by Orson Scott Card
Thrawn by Timothy Zahn
Something in Between by Melissa De La Cruz
The Truth About Forever by Sarah Dessen
The Hermione Granger series by J. K. Rowling
The Upside of Unrequited by Becky Albertalli
I Believe in a Thing Called Love by Maurene Goo
Election by Tom Perrotta
Anne of Green Gables by L. M. Montgomery
The Interestings by Meg Wolitzer
Sloppy Firsts by Megan McCafferty
It's Kind of a Funny Story by Ned Vizzini
You Will Know Me by Megan Abbott
A Prayer for Owen Meany by John Irving
Insignificant Events in the Life of a Cactus by Dusti Bowling
Prep by Curtis Sittenfield
Reconstructing Amelia by Kimberly McCreight