Lists
5 Books Over 500 Pages That Are Well Worth Your Time
This content contains affiliate links. When you buy through these links, we may earn an affiliate commission.
Books over 500 pages long are a difficult proposition when there are so many books and we all have limited time on this planet. They can leave you feeling like you're being held prisoner by your commitment to just finish them. Come on, novelists, you might find yourself thinking, you're not paid by the word any more. It's bad enough when you read a book that feels like it's 1000 pages long only to discover that it's actually not (I'm looking at you, Moby Dick)—what about contemplating something that's on its face the size of a brick? And I'll admit, my favorite genre is home to more than its fair share of massive tomes that leave you wondering faintly, "Was this really necessary?" while your backpack straps cut into your shoulders under the weight.
But sometimes when you lace up to climb the steep slope of page count mountain, you find yourself flying instead. There are plenty of 500 page books out there well worth the time, I promise. Don't be daunted—just think of all that extra paper as a way to train your upper body and core strength as you carry them around. Here are five books over 500 pages that I've read recently and loved every page.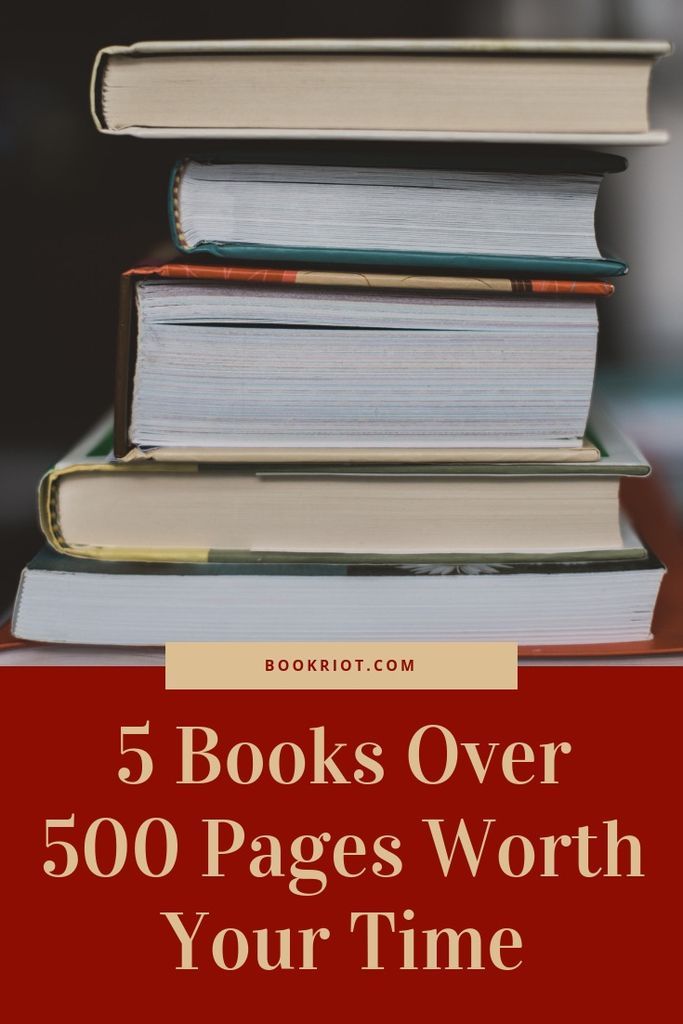 I had to do a double take when I saw this beauty was actually 544 pages, which just seems unreal because it sure didn't feel that long when I read it. There's everything—magic, romance, hidden identities, secrets, and ship options to die for and scream at your friends about.
…is also 544 pages long. Maybe that's a magic number. It's got a relentless pace that demands you keep turning the pages because you need to know what are going to happen to Zélie, her friends, and her people as she fights to find herself and return magic to West African–inspired homeland.
See, they're not all fantasy. Or 544 pages—this one's 560. An absolutely meticulously researched historical novel about political and social ripples set off by Henry VIII's determination to marry Anne Boleyn, told from the perspective of Thomas Cromwell. If you're a British history nerd, it's a must read. It's still a really good book even if you aren't.
I'm a sucker for a well-done time loop story just like I'm a sucker for a well-researched historical novel, and this one combines the two. Ursula Todd lives the same life over, again and again…except each life is incredibly different, changed by the ripples of often tiny events. It's fascinating, gorgeously written, and 704 pages long in hardcover.
Coming in at 640 pages is the token nonfiction book of my list. Normally, I struggle a bit with nonfiction. It just takes more time and effort to read. But Caroline Fraser's style had me sticking with her and sneaking in pages at every opportunity. As someone who grew up reading Laura Ingalls Wilder and was inculcated with the myth of the American West, it was a necessary shattering of an ahistorical, socially destructive fantasy—and a "kill your heroes" moment that revealed a much more problematic and fascinating and human person than I ever knew existed. Also, it made me do a bunch of research on the side about grasshoppers, and you have no idea how much I hate grasshoppers.
---
What about you? Read any good 500 page books lately?