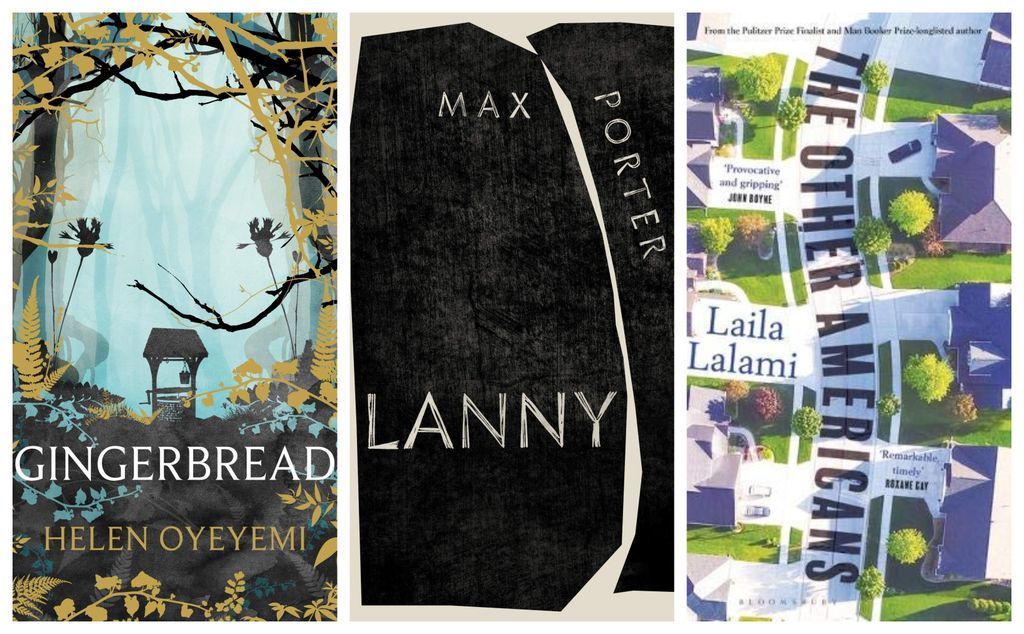 Lists
Marvelous March Books Out in the UK
This content contains affiliate links. When you buy through these links, we may earn an affiliate commission.
Here's a specially curated list of terrific March books out in the UK. Get reading!
Lanny by Max Porter (Faber)
Hands down my most anticipated book of the year, this is the follow up novel from the writer of the exquisite Grief is a Thing with Feathers. A beguiling story of strange little boy Lanny and the village he lives in. Lanny is a visionary piece of fiction in which Porter has created a world which is curiously compelling and poignant.
Hailed by Ali Smith as 'A novelist of a rare vitality', Valeria is a formidable Latin American voice and this is her debut novel written in English. The story follows a family on a road trip from New York to the Apacheria, the regions of the US which used to be Mexico. Meanwhile, thousands of children are journeying north, travelling to the US border from Central America and Mexico. These two journeys are eloquently intertwined in the narrative of this powerful, richly textured novel.
Gingerbread by Helen Oyeyemi (Picador)
From its stunning gold foiled cover to the equally gorgeous prose, there are many reasons why this book needs to be on every reader's shelf. In her signature genre-bending style, Helen spins a bewitching tale about motherhood and family legacy. Inspired by famous children fables Gingerbread and Hansel and Gretel, this modern myth is a captivating read.
An enchanting love story of two very unusual people.
Stitch by perfect stitch, Andrew Garvie makes exquisite dolls in the finest antique style. He answers the enigmatic personal ad in his collector's magazine which leads him to uncharted territory. Letter by letter, Bramber Winters reveals more of her strange, sheltered life in an institution on Bodmin Moor, and the terrible events that put her there as a child. Andrew knows what it is to be trapped; and as they knit closer together, he weaves a curious plan to rescue her. This intricately constructed story with strong gothic undertones is an engrossing read.
An extremely timely book in the context of the current political situation in Britain, this novel chronicles the experiences of Jacky with the Troubles. Set in Belfast and London in the latter years of the twentieth century, this blazing debut explores social issues with an impressive blend of realism and humor.
A searing indictment of sexism, this experimental novel is about a woman finding her way as an artist and her reflections of that year, forty years later. Provocative and pragmatic, this book by one of America's most acclaimed writers is illustrated by her own drawings.
The Braid by Laetitia Colombani (Picador)
This enlightening novel illustrates the trials and tribulations faced by three very different women living in separate continents. Smita is an untouchable living in India, Giulia is a worker in her father's wig workshop in Sicily, and Sarah is a reputed lawyer in Canada. Bound by nothing except for the courage they display when faced by adversity, this novel is a striking portrayal of women's formidable strength.
Late one spring night, Driss Guerraoui, a Moroccan immigrant in California, is walking across a darkened intersection when he is killed by a speeding car. The repercussions of his death force Driss's family to confront its secrets while a town faces its hypocrisies, and love, in all its messy and unpredictable forms, is born. This masterful novel from the Pulitzer Prize finalist and Booker Prize-long-listed author is a nuanced exploration of the plight of immigrants in America.
On a road trip to the Scottish Highlands, three Arab women are visited by the Hoopoe, a sacred bird whose fables from Muslim and Celtic literature compel them to question the balance between faith and femininity, love, loyalty and sacrifice. Blending social and magical realism, this fascinating novel explores the spiritual journey of three women.
The Snakes by Sadie Jones (Chatto & Windus)
A lavishly written, engaging novel about family, avarice and the dark sides of human nature. This dark story about a family entangled in a web of lies and crimes is a thrilling read.
A stimulating read which profiles over 140 women at the top of their game, including Nina Simone, Frida Kahlo and Coco Chanel. This fascinating book explores the day to day working routines of some of the most talented minds in the field of art, science, literature, fashion, film, theater, and dance.
The Altruists by Andrew Ridker (Jonathan Cape)
A witty family saga that confronts the divide between baby boomers and their millennial offspring. This relatable tragicomedy riffs on capitalism and culture with verve.