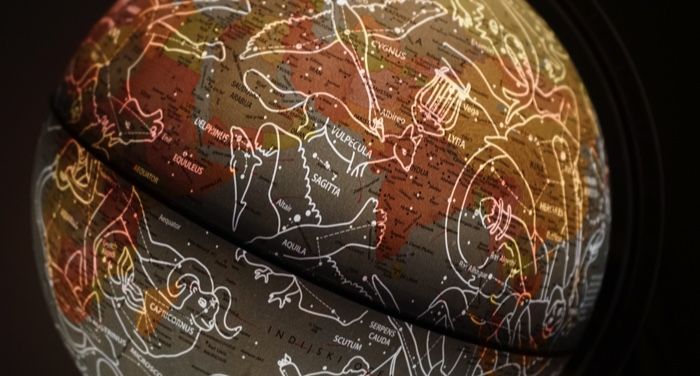 Lists
10 Books on Astrology for All Types of Readers
This content contains affiliate links. When you buy through these links, we may earn an affiliate commission.
When I was growing up, I remember one of my most favorite things was to read the daily horoscopes in the newspaper. But with super vague commentary like, "Today you will experience a hardship" or "Today you'll meet a tall, dark stranger," it was easy to both write it off and believe that everything in these daily horoscopes was gospel. Diving in deeper, readings get more individualized and curated, and the first time I had a full reading, I was amazed at how accurate it was. Books on astrology can help you achieve similarly deep readings.
It's been incredibly interesting to me how the interest in astrology has gained popularity over the years, specifically among Gen Z. And there are so many ways to incorporate astrology, too. There are dating apps, daily journals and workbooks, and social media apps focused on connecting with signs as the core.
Whether you are a seasoned astrology practitioner or don't yet know your sign, these books on astrology are fantastic ways to learn more about the practice or just understand the hype. If guides or nonfiction isn't your thing, you can still read more about astrology and its applications to daily life with fiction, too.
And keep in mind that this is just scratching the surface and there are thousands of books on the subject out there. I hope this list is helpful to you no matter where you are on the astrology knowledge spectrum or what kinds of books you like to read.
Want some more astrology recommendations from us? Check out: