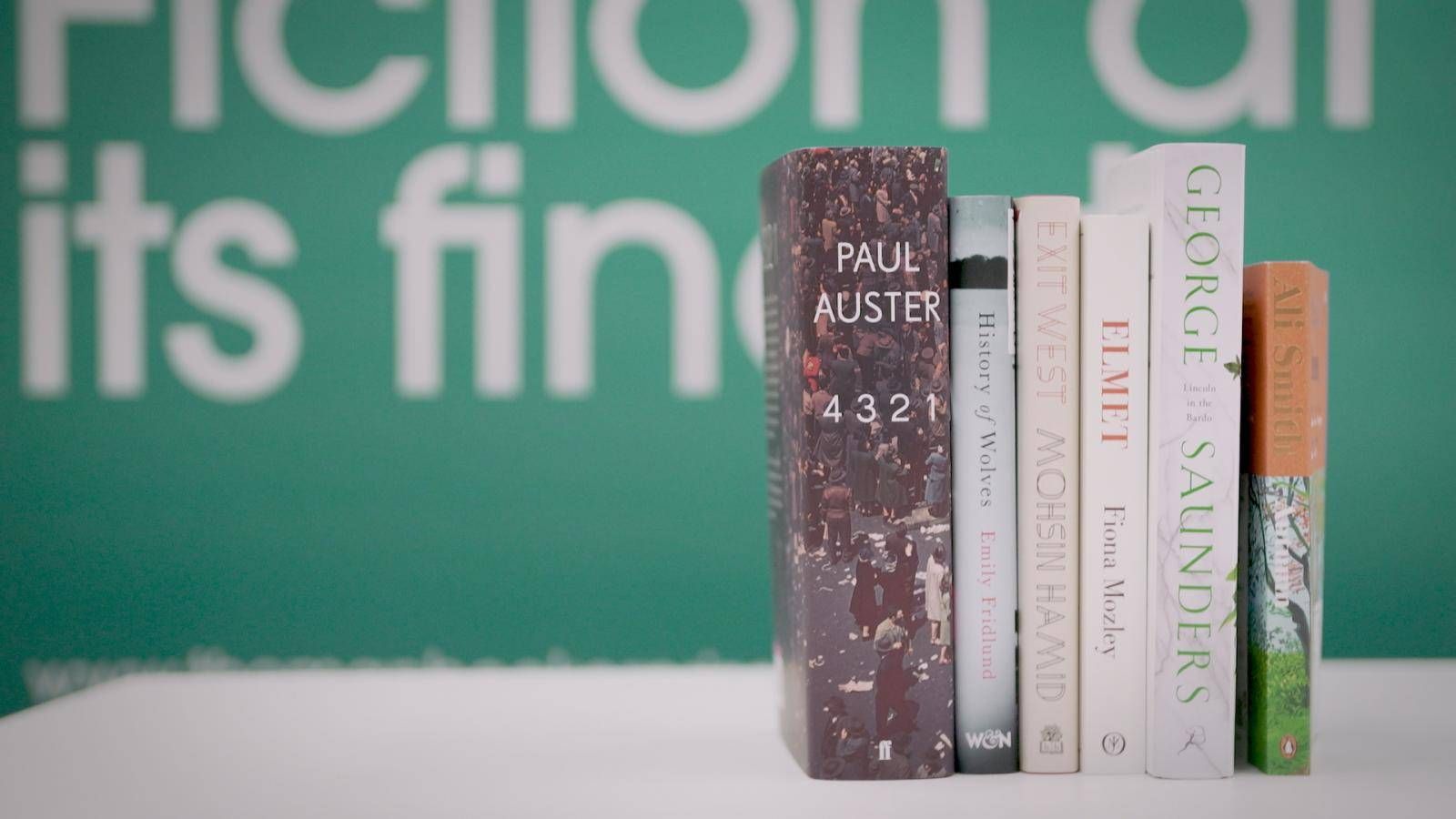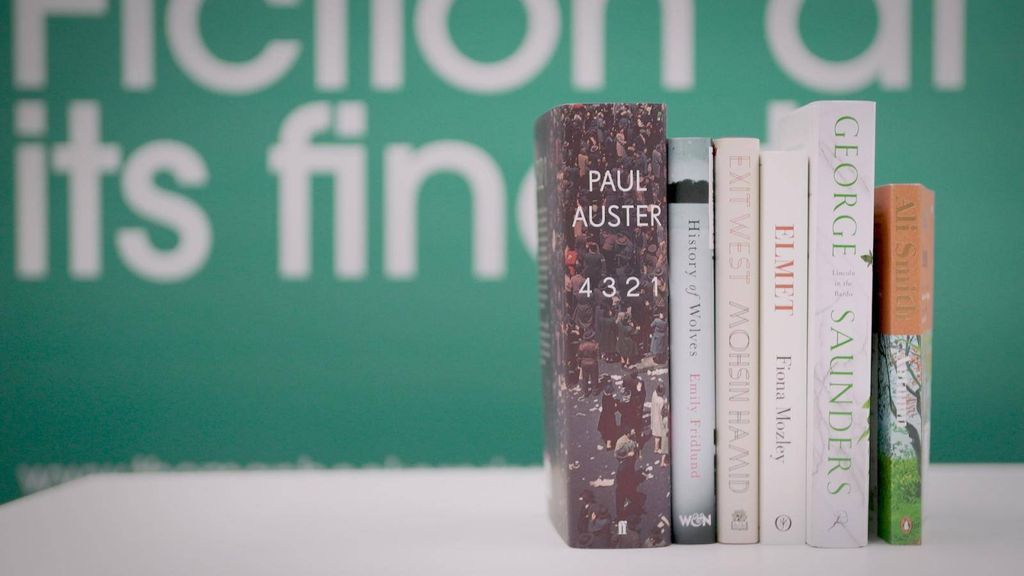 News
Here Are the Books on the Man Booker Shortlist
This content contains affiliate links. When you buy through these links, we may earn an affiliate commission.
The Man Booker shortlist was announced this morning. Here's a look at the selections:
4 3 2 1 by Paul Auster
"Nearly two weeks early, on March 3, 1947, in the maternity ward of Beth Israel Hospital in Newark, New Jersey, Archibald Isaac Ferguson, the one and only child of Rose and Stanley Ferguson, is born. From that single beginning, Ferguson's life will take four simultaneous and independent fictional paths. Four identical Fergusons made of the same DNA, four boys who are the same boy, go on to lead four parallel and entirely different lives. Family fortunes diverge. Athletic skills and sex lives and friendships and intellectual passions contrast. Each Ferguson falls under the spell of the magnificent Amy Schneiderman, yet each Amy and each Ferguson have a relationship like no other. Meanwhile, readers will take in each Ferguson's pleasures and ache from each Ferguson's pains, as the mortal plot of each Ferguson's life rushes on."
"Fourteen-year-old Linda lives with her parents in the woods of northern Minnesota, where their nearly abandoned commune stands as a last vestige of a lost counter-culture world. Isolated at home and an outlander at school, Linda is drawn to the enigmatic, attractive Lily and new history teacher Mr. Grierson. When Mr. Grierson is charged with possessing child pornography, the implications of his arrest deeply affect Linda as she wrestles with her own fledgling desires and craving to belong. And then the young Gardner family moves in across the lake and Linda finds herself welcomed into their home as a babysitter for their little boy, Paul. It seems that her life finally has purpose but with this new sense of belonging she is also drawn into secrets she doesn't understand. As she struggles to find a way out of the sequestered world into which she was born, Linda confronts the life-and-death consequences of the things people do—and fail to do—for the people they love."
"In a country teetering on the brink of civil war, two young people meet—sensual, fiercely independent Nadia and gentle, restrained Saeed. They embark on a furtive love affair, and are soon cloistered in a premature intimacy by the unrest roiling their city. When it explodes, turning familiar streets into a patchwork of checkpoints and bomb blasts, they begin to hear whispers about doors—doors that can whisk people far away, if perilously and for a price. As the violence escalates, Nadia and Saeed decide that they no longer have a choice. Leaving their homeland and their old lives behind, they find a door and step through…"
Elmet by Fiona Mozley
"Daniel is heading north. He is looking for someone. The simplicity of his early life with Daddy and Cathy has turned sour and fearful. They lived apart in the house that Daddy built for them with his bare hands. They foraged and hunted. When they were younger, Daniel and Cathy had gone to school. But they were not like the other children then, and they were even less like them now. Sometimes Daddy disappeared and would return with a rage in his eyes. But when he was at home, he was at peace. He told them that the little copse in Elmet was theirs alone. But that wasn't true. Local men, greedy and watchful, began to circle like vultures. All the while, the terrible violence in Daddy grew."
"February 1862. The Civil War is less than one year old. The fighting has begun in earnest, and the nation has begun to realize it is in for a long, bloody struggle. Meanwhile, President Lincoln's beloved eleven-year-old son, Willie, lies upstairs in the White House, gravely ill. In a matter of days, despite predictions of a recovery, Willie dies and is laid to rest in a Georgetown cemetery. Willie finds himself in a strange purgatory where ghosts mingle, gripe, commiserate, quarrel, and enact bizarre acts of penance. Within this transitional state—called, in the Tibetan tradition, the bardo—a monumental struggle erupts over young Willie's soul."
Autumn by Ali Smith
"Autumn. Season of mists and mellow fruitfulness. That's what it felt like for Keats in 1819. How about Autumn 2016? Daniel is a century old. Elisabeth, born in 1984, has her eye on the future. The United Kingdom is in pieces, divided by a historic, once-in-a-generation summer. Love is won, love is lost. Hope is hand-in-hand with hopelessness. The seasons roll round, as ever. Autumn is a meditation on a world growing ever more bordered and exclusive, on what richness and worth are, on what harvest means."
---
Half of the shortlisted writers–Paul Auster, Emily Fridlund, and George Saunders–are American, an unsettling development for those who were concerned about the Man Booker's 2013 decision to open the prize to any author published in the U.K., regardless of nationality. (Before 2013, the prize was only open to authors from the Commonwealth.)
It's no surprise that Exit West, with its stunning prose and unique take on the refugee crisis, or Lincoln in the Bardo, with its ribald humor and original blend of history and fantasy, made the list. However, there is some surprise about who didn't make the list, namely, Colson Whitehead's fantastical historical epic The Underground Railroad and Arundhati Roy's sweeping The Ministry of Utmost Happiness.
Now, the question remains: who will take home the prize? Will it be a writer from the Commonwealth, as has been the tradition for most of the prize's history, or will it be an American for the second year in a row?