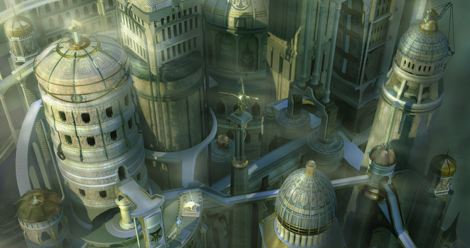 Riot Recommendation
Riot Recommendation: What are Your Favorite Books About Magic and Politics?
This Riot Recommendation is sponsored by Dark Horse Comics, publisher of The Legend of Korra by Michael Dante DiMartino.
The official continuation of The Legend of Korra!
Relishing their new relationship, Korra and Asami leave the spirit world . . . but find nothing in Republic City but political hijinks and human vs. spirit conflict!
A pompous developer plans to turn the new spirit portal into an amusement park, potentially severing an already tumultuous connection with the spirits. What's more, the triads have realigned and are in a brutal all-out brawl at the city's borders where hundreds of evacuees have relocated!
Written by series cocreator Michael Dante DiMartino and drawn by Irene Koh (Secret Origins: Batgirl), with consultation by Bryan Konietzko!
---
Even in the world of fantasy you can't escape politics, but it is so much more fun reading about political intrigue in fiction…with creatures, and sorcery, and fantastic settings, and strange powers. So tell us in the comments below, what's your favorite book about magic and politics?
Save
Save