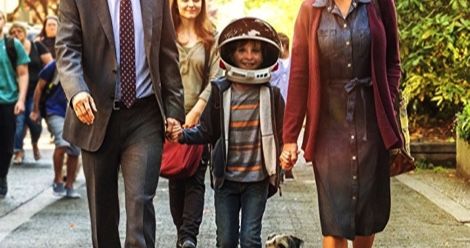 Children's
15 Books You Should Read If You Loved WONDER
This content contains affiliate links. When you buy through these links, we may earn an affiliate commission.
Wonder by R.J. Palacio has completely captured my heart, as well as the hearts of kids all over the world. I have been constantly searching for books like Wonder to add to my collection. It's such a great middle grade read that it's kind of my standard for books now. That's not really fair to other novels out there, though, since it's kind of a pretty high standard to have.
I have read Wonder more times than I can probably remember. I came upon it back in college when I was babysitting a kid who absolutely loved it. His passion enticed me. I realized that I needed to read this book and I needed to do it as soon as possible. I bought it and read it once. Then, I read it again. And then, I had to have read it about 20 more times after that. I was completely invested. This was my new favorite story.
There's only so many times you can reread a novel though, especially in such a short time span. Eventually, I had to find other novels that gave me similar levels of excitement which was easier said than done. Thankfully, through some trial and error, I did find those novels. They're out there; they do exist.
15 Books Like Wonder
Here are some incredible books to read if you absolutely loved reading Wonder.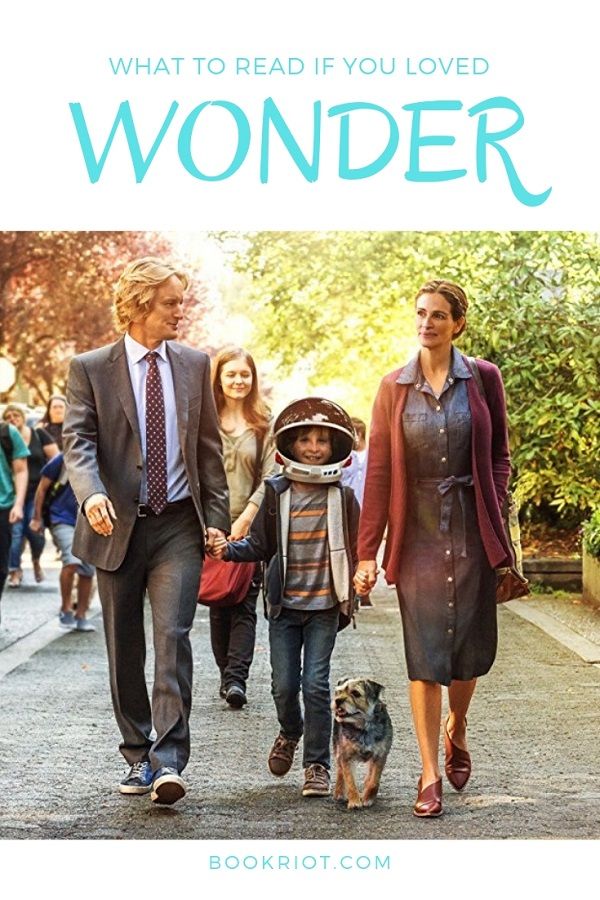 Caitlin is confused a lot of the time. She has Asperger's, which makes things complicated sometimes. Things were okay for awhile because her big brother would always explain things to her. Sadly, he ends up dying in a school shooting and Caitlin is left to fend for herself. A book like Wonder, this novel explores what it feels like to be lost in a world where it seems like everyone else has things figured out already.
When life is all about labels, it's hard to feel confident about yourself. This is especially true for sixth grader Ally, who struggles with reading. Even though she's great at so many things, like math and art, her struggles with dyslexia cause her to believe that she's dumb. This novel focuses on two great things: middle school friendships and understanding what smart really means.
Just like Auggie in Wonder, this book focuses on a character whose early medical problems greatly impact the future, especially when it comes to relationships. This graphic novels is written by Cece Bell, who was inspired by her childhood experience dealing with hearing loss. Readers follow Cece as she deals with her incredibly noticeable hearing aid and navigates trying to fit in. Finding friends isn't the easiest for her at first, but she eventually grows into her own.
4. Restart by Gordon Korman
Chase wasn't always a nice kid, but that doesn't matter anymore because he fell off a roof and can't remember his life before the fall. When he goes back to school, he realizes that not everyone is thrilled with who he was before. Some kids like him, some kids don't, and some kids are just really upset with him. Navigating through middle school is tough, but it's even more difficult when you're trying to start your life over. This novel shows the complexities of the middle school hierarchy and is sure to inspire you in the end.
Life hits protagonist Ruthie pretty hard after she's in a horrible car crash. Ruthie is Cuban, Jewish, and finally finding her home in America. After her accident, things because especially hard. Ruthie becomes confined to a body cast and is temporarily left unable to move. She learns so much about life through her recovery. It's a wonderful novel about the fragility and beauty of life. Just as well, it's an empathetic read for anyone who has ever dealt with a traumatic experience.
When her entire world completely underestimates her, young Melody decides it's time for everyone to learn who she really is on the inside. It's difficult to get what you want across when you have cerebral palsy. However, Melody is absolutely brilliant and she even has a photographic memory. Sadly, though, not even her doctors believe in her intelligence. A story about fighting for the world to see you for who you really are, this books touches on many themes also found in Wonder.
Everyone always talks about everyone. That's just how things are. However, it's a bit different for Elyse. The words others use to describe her automatically appear on her body. While this was fine when she was younger, things begin to change as Elyse gets older. People aren't as nice as they used to be and now, Elyse has to deal with that fact. Most middle grade books like Wonder always have some aspects revolving around self-acceptance, but this novel deals with that topic directly head on. It's sure to give you some perspective.
A multi-perspective book just like Wonder, this story is all about coming together. Mr. Terupt isn't a boring teacher. In fact, he's the best teacher most of his students have ever had. However, when Mr. Terupt's fifth grade class experiences a traumatic event during a snowy day at school, everyone deals with it differently. Each character is unique and gives something different to the novel. Everyone learns that being different from each other isn't really that big of a deal after all.
When lightning strikes young Lucy, she gains the power of math. Having been homeschooled since her accident just like Auggie in the book Wonder, Lucy has no need to go to school. She's 12 and could go straight into college if she wants. That being said, her grandmother has different ideas and insists that Lucy tries going to middle school for just a year. She's supposed to make a friend, join some sort of activity, and read a non–math textbook type of book. Easy for some, but for Lucy, that's asking the world of her.
Rachel is going through a rollercoaster of a tragedy. Beyond that, she's living in an African American community, looking too much like her Danish mother. She's not sure of who she is or where her life is going to take her. It's hard going through the motions of grief and mourning, especially when you aren't really sure where you belong in the world anyway. This novel gives great insight on a lot, including race, tragedy, and self-discovery.
Running is all Jessica has ever wanted to do. That becomes even more apparent when it's taken away from her. To explain, Jessica is in a car accident and looses her leg. Luckily, she's given a prosthetic and might even be able to run again after some time, but there's more to it than that. While being tutored by a peer who has cerebral palsy, Jessica learns a lot not only about herself, but about her new friend as well. It is sure to inspire some young readers out there.
12. Slider by Pete Hautman
When it comes to books like Wonder, this novel is similar when it comes to family struggles and relationships. David took his mother's credit card to bid on a food item, only to spend $2000 by accident. Besides the pressure to earn the money back through a competitive eating competition, David also has his siblings to worry about. His little brother has autism and his older sister has an infuriating new boyfriend. David puts a lot of pressure on himself throughout this book, just like a lot of other kids out there.
Astronomy is the main focus for Calliope, who lives with Tourette syndrome. Calliope ends up moving to a new town with her mother. It's just another place that will eventually realize she's different. Although, this new place isn't that bad. She meets a friend who just happens to be popular and things aren't that horrible. The issue Calliope has is the constant change that is forced upon her life. Because once she is finally starting to get comfortable, things might change for her yet again.
14. Ugly by Robert Hoge
This memoir follows Robert, who is born with a tumor in the middle of his face. Luckily, it was removed, but it also caused some cosmetic side effects. Just like Auggie in Wonder, Robert is bullied and judged based on what he looks like. The story shows how cruel kids and adults alike can be, but also how anyone is capable of overcoming hardships. It's a wonderful read for anyone who wants a very similar book to Wonder.
Written from multiple views, this story follows four kids through one crazy day. One of the kids, a major bully, pulls a prank on one of the other kids, only for it all to go wrong. A rescue mission ensues and with the help of a lot of luck, things end up okay. Just like Wonder, this novel is all about persistence and showing readers that the good guys win in the long run. Yeah, people aren't always the nicest, but there will always be others out there to lend a helping hand.
---
What other books like Wonder do you recommend?