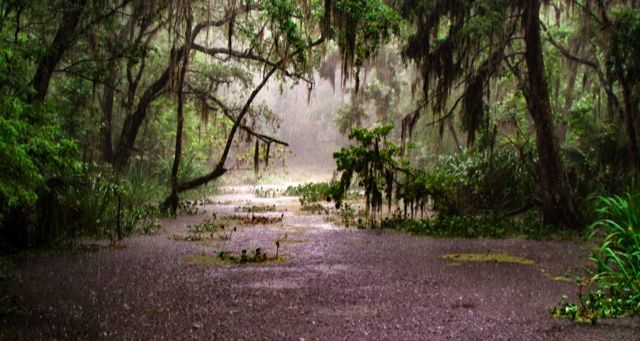 Fiction
Swamp and Circumstance: 11 Books Like WHERE THE CRAWDADS SING
This content contains affiliate links. When you buy through these links, we may earn an affiliate commission.
If you are someone who reads books—and I'm guessing you are—there's a really good chance you've read Where the Crawdads Sing by now. And you probably enjoyed it and want more like it, judging from the fact you're reading an article about books like Where the Crawdads Sing. That's great, because I have suggestions!
Where the Crawdads Sing is the debut novel of Delia Owens. Since it was released just over a year ago, it has been dominating book clubs, library holds, book round-ups, and bestseller lists ever since.
As of the writing of this piece, Where the Crawdads Sing has spent a total of 24 nonconsecutive weeks at the top of the New York Times Hardcover Fiction list in 2019. Part of its massive success is due to the fact that Reese Witherspoon chose the novel for her book club last year, and has plans to adapt it into a movie.
What is Where The Crawdads Sing about?
Part family drama, part mystery, Where the Crawdads Sing is set in North Carolina from 1952 until 1969. At the opening of the novel, the body of Chase Andrews has been found in the swamp. As the book continues, it goes back and forth in time between the investigation into the death of Chase Andrews, and the story of Kya Clark. In 1952, Kya is only six years old when her mother abandons her and her four much older siblings, leaving them with their violent, alcoholic father. The Clarks live a life of poverty and abuse in a shack in the swamp, and soon the older children take off, until just Kya and her father remain.
Kya is left alone sometimes for days or weeks while her father goes off on benders, so she quickly learns to fend for herself. She finds things to eat out in her mother's garden and in the swamp, and teaches herself to cook. She makes friends with the seagulls, and chats with them regularly. At one point, her father seems to be changing his ways, and stays home for a long stretch. He and Kya spend time together for the first time, and he teaches her how to fish. But his domesticity doesn't last for long, and Kya realizes she will always have to take care of herself.
As the years go by, Kya spends her days collecting feathers and shells, and painting pictures of the things she finds. But she mostly exists in isolation, and relies on her wits and instincts to survive in the swamp, earning her the nickname "Marsh Girl."
And then she has to fight an alien robot invasion all by herself.
Books Like Where The Crawdads Sing
Just kidding. But I'm not going to spoil anything more about the plot, in case you're reading this post before you've read the novel.
Whether you have or not, here are 11 books like Where the Crawdads Sing to help you continue having great reading experiences.
This was the first book that popped into my head while trying to think of books like Where the Crawdads Sing. Like Kya, Weylyn Grey lives in seclusion, and is very in tune with nature. Orphaned as a baby—and believed to have been raised by wolves—Weylyn has a cabin deep in the forest where he lives with his horned pig, Merlin. When he saves young Mary from being attacked by wolves, it begins a lifelong romance that will change them both forever.
This is Ward's excellent debut novel. It's about twins Joshua and Christophe, who were raised on Mississippi's Gulf Coast. They struggle to make lives for themselves after high school. Joshua gets an honest job, while Christophe begins dealing drugs. And their lives are made even more complicated by the return of their parents. Like Where the Crawdad Sings, it's an example of bad parents, and young people struggling to fend for themselves.
While I don't find this Pulitzer Prize finalist to be similar in writing style at all, the fact that it is also about a young girl living in the swamps with her dysfunctional family means an automatic inclusion on this list of books like Where The Crawdads Sing.
This novel is similar to Where the Crawdads Sing in that it is also part coming-of-age story, part mystery. It's about a child who is forced to grow up too fast. Set on an Ojibwe reservation in North Dakota, it follows a young man as he searches for the perpetrators of an assault on his mother.
This is also similar to Kya, with a family of orphaned siblings, who are very in touch with nature. The only brother, Tucker, becomes involves with an extremist animal rights group. He winds up taking the youngest, Cora, across the country with him, while their sister Dora desperately searches for them.
This novel is also set in the South in the 1950s. It's about Ivorie Walker, an "old maid" who lives alone on her family's farm. And then one day she discovers a young feral boy sneaking into her garden to steal food. Her interest in who he is and where he came from changes her life.
If your favorite part of Where the Crawdads Sing is the mystery aspect, then this is probably the most closely-related read-alike. It's about a woman named Helena who grew up in isolation in a cabin in the woods with her parents. Her father kidnapped Helena's mother as a young girl and held her captive for years. He taught Helena everything there was to know about living off the land. Now she's grown, and her father has escaped from prison, and only Helena is the one who can find him.
This is another gut-punch about poverty and privilege set in the American South. It's about a teen girl named Pearl who is squatting on land with her father, and the son of the affluent landowners, Main Boy, who strikes up an unbalanced relationship of power over Pearl.
I included this one on a list of books like Where the Crawdads Sing because it also features a feral 6-year-old girl. But this one wanders out of the woods in the Pacific Northwest. She is taken in by a child psychologist, who tries to get to the bottom of the girl's past.
I included this one because it is about a young woman who is failed by all those around her. Annie John is in need of support intellectually and emotionally. But despite being raised in a comfortable environment, her parents and her teachers on her island home of Antigua fail her.
This one is also about an orphan who searches for his mother, and an investigation into the possibility of a crime. Mahony is a young man in Ireland, who comes to town in search of the woman who gave him up. All kinds of things happen, both real and supernatural. But my favorite part is the sassy elderly woman he befriends in the course of his search.
Bonus Books of Interest
I added this in case you want to read one of the books that Delia Owens has said inspired her while she was writing Where the Crawdads Sing.
And if you're interested in reading more by Delia Owens, this is one of the nonfiction books she co-authored with her ex-husband about the time they spent in Africa.
And this is here for no other reason than it is also a novel featuring a girl abandoned by her mother in the South in the middle of the 20th century. I love this novel and recommend it whenever possible.