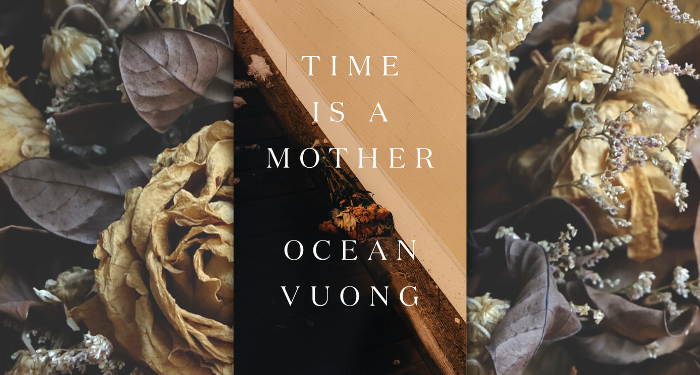 Lists
8 Poetic Books Like TIME IS A MOTHER
This content contains affiliate links. When you buy through these links, we may earn an affiliate commission.
Ocean Vuong's poetry collection Time is a Mother became an instant hit. The book has a lyrical writing style and a relatable theme, things that you would expect from a poet such as Vuong; no wonder that it's become a bestseller. If you're looking for books like Time is a Mother, I have eight books for you to dig into.
In the poetry collection, Vuong writes about his deceased mother, whom he mourns throughout the pages. What I like most about it is that Vuong never shies away from showinh his vulnerable side. I read many of his past works, and given that he's queer and Asian just like me, I relate to his experiences.
In the following Time is a Mother readalikes, I have poetry recommendations as well as fiction ones. These books share similar style with Time is a Mother; you can jump right into them after finishing Vuong's book, and you'll get the same vibes overall. Others, like most of the fiction works here, have the same themes as Vuong's collection, including immigrants mourning the loss of their mothers through death, separation, or other familial issue.
Here are a few excellent books like Time is a Mother for your next poetic read:
Poetry Books like Time is a Mother
Before Limón became the 24th Poet Laureate, she had released this collection back in 2015. And although she put out many collections since then, Bright Dead Things remains the most popular among all of her works.
The collection shares a similar feel and style with Time Is a Mother — they are both lyrical and visceral. In it, Limón writes about her life, with issues ranging from love, loss, loneliness, and other human inquiries. "I couldn't tell if I loved myself more or less. It wasn't until later, when I moved in with him and stood outside on our patchy imperfect lawn, that I remembered what had been circling in me: I am beautiful. I am full of love. I am dying," she writes in "After You Toss Around the Ashes." It's majestic and moving.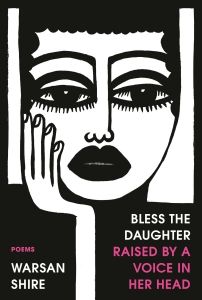 Shire rose to fame after collaborating with Beyoncé in Lemonade and Black is King. This book is her first full-length collection after releasing several chapbooks throughout the years, including Teaching My Mother How to Give Birth.
Bless the Daughter Raised by a Voice in Her Head is quite similar to Time is a Mother in the sense that both authors write about their mothers. "ma, I made it // out of your home // alive, raised by // the voices // in my head," Shire writes in "Extreme Girlhood." She also incorporates poems from her earlier works in here, which explore her refugee experience and her home country Somalia.
Oliver's writing feels similar to Vuong's. Look, I'm a huge fan of lyricism: When I finished reading Time Is a Mother, I immediately looked for other poetry books that have the same vibes, and this one immediately came to mind.
In here, Oliver writes about a love lost, just like Vuong — a melancholic excursion. It feels like a calm companion to the book, a warm-summer sun to the scorching heat of Time is a Mother. "There are moments that cry out to be fulfilled. // Like, telling someone you love them. // Or giving your money away, all of it. // Your heart is beating, isn't it? // You're not in chains, are you?" she writes in "Moments."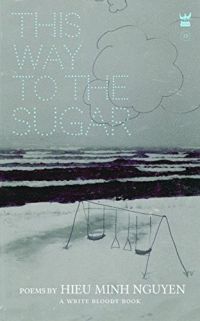 This one has plenty of similarities to Time Is a Mother: Both authors are Vietnamese immigrants, they're both members of the LGBTQ community, and both long for their deceased mothers.
In This Way to the Sugar, Minh Nguyen writes about his mother and explores his childhood experiences. "My mother and I don't have dinner table conversations // out of courtesy. We don't want to remind each other // of our accents …" he writes about a memory of his mom and his immigrant experience in "Buffet Etiquette." It's also surprising how similar their style is. "Grief like sugar // boiling on a tongue. I am terrified // of no longer being a son," he writes in "Nostophobia."
Books Like Time is a Mother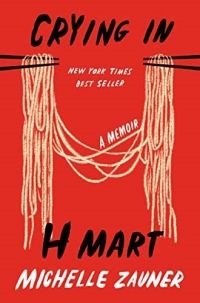 This memoir by the vocalist of the pop band Japanese Breakfast shares the same theme with Time Is a Mother. "Ever since my mom died, I cry in H Mart," opens Zauner.
In here, she ruminates on the memories she had with her mom in an H mart. She writes that you'll most likely find her sobbing near the banchan refrigerators, remembering her mother's soy-sauce eggs and cold radish soup; or she could be in the freezer section holding a stack of dumpling skins while reflecting on the numerous hours she and her mother spent at the kitchen table. "Am I even Korean anymore if there's no one left to call and ask which brand of seaweed we used to buy?" she writes.
The memoir shows how losing our mothers could wreck us and spark an identity crisis.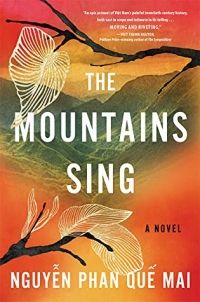 This historical fiction, which is partly set against the backdrop of Vietnam War, captures the woes of Time is a Mother. The protagonist of the story, Hương, and her family get separated in the war; the story focuses on their eventual reunion.
Both authors write about the grief that is losing a family member: one, a mother, the other, an entire clan. "My grandmother used to tell me that when our ancestors die, they don't just disappear, they continue to watch over us. And now, I feel her watching me as I light a match, setting fire to three sticks of incense," the book opens. Both authors are also Vietnamese, with ancestors who lived through the war.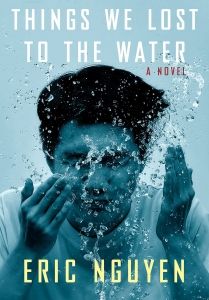 This is another story from the point of view of a Vietnamese immigrant. In 1978, Huong and her children migrate to the U.S. Huong's husband, Cong, has to remain in Vietnam, however. Their children, Tuan and Binh, always ask about Cong, but Huong couldn't tell them anything. As the children adjust to a new life in a new country, this loss of connection to their homeland fuels an identity crisis. Worse, it causes a rift among the three.
Tuan and Binh's longing for their father resembles Vuong's longing for his mother. The children of immigrants also have similarities — they struggle to adapt to a foreign land, and Binh explores his sexuality.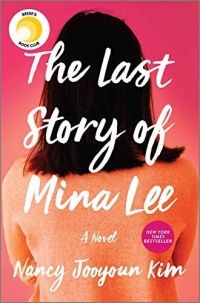 This is a young adult book that follows a child of a Korean immigrant.
Margot Lee and her mother, Mina, has a strained mother-daughter relationship. They fight all the time, especially about Margot's upbringing. Margot also struggles to understand her mom, because Mina, after coming to the U.S. decades ago, doesn't speak English.
When Mina unexpectedly dies, Margot is devastated, unsure of what happened. She conducts an investigation and discovers a lot of things about her mom: the places she used to frequent, her origins, and her history. This brings Margot closer to her roots.
---
If you want more books like Time is a Mother, here are other poetry collections that you might want to dig in.
And for an in-depth and personalized book recommendations, check out Tailored Book Recommendations or TBR, Book Riot's subscription service staffed by professional bookworms called Bibliologists who recommend books according to your preferences.