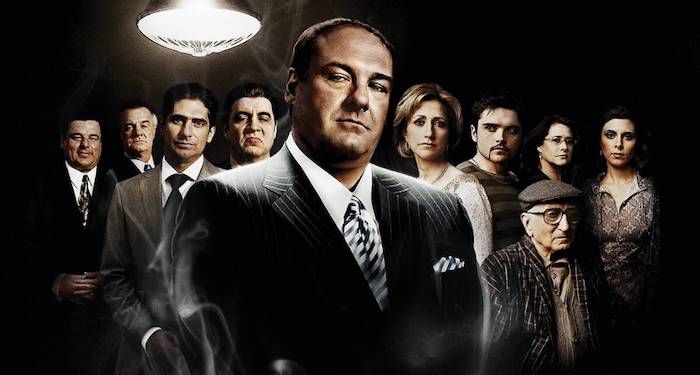 Lists
By Book Or By Crook: 10 Books Like THE SOPRANOS
This content contains affiliate links. When you buy through these links, we may earn an affiliate commission.
When I joined my partner in watching The Sopranos this spring (my first watch, a rewatch for him), I really didn't know what I was in for. Sure, I'd heard about the show, but I thought it was just a mafia drama. Then these characters sucked me in (rude!). Their complicated personal lives, their moral and ethical dilemmas, the push and pull of their relationships — no wonder the show continues to be revisited 20+ years after it first aired. There are layers upon layers to dig into: gender performance and sexuality, the portrayal of Italian American culture, the consequences of and desensitization to violence, religion, generational trauma…I could go on and on. And inevitably, it got me thinking: What books like The Sopranos exist?
Which makes it a pretty interesting experiment to find read-alikes! While the show is, in many ways, singular, there are a lot of books like The Sopranos that take up similar themes, or channel similar vibes, and I can't wait to dig into them with you. And while each of these books shares a different "something" with the show, they do tend to fall into two big categories: family stories (with crime) and crime stories (sometimes with family).
One last note: I tried and failed to find a book that captured a therapist/client relationship like Dr. Melfi and Tony's, which is one of the juiciest aspects of the show for my money. Surely one must be out there? I continue to search.
It's About Family
Crime, Though
Bonus: Justice For The Sex Workers
---
Need even more books like The Sopranos? If you're a nonfiction fan, we've got a great round-up of memoirs about crime families. We've also got TBR, in which a bibliologist will search for exactly the thing you're looking for! When you sign up, you can pick between recommendations-only (for those of you who just want to be pointed in the right direction) or hardcovers in the mail (if you love the satisfaction of opening a box). In the meantime, happy revisiting the world of The Sopranos.