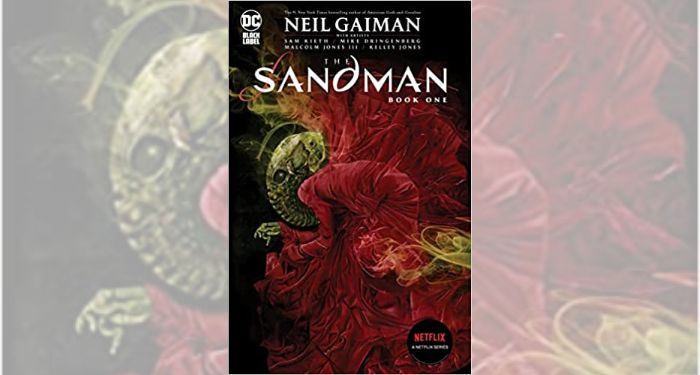 This content contains affiliate links. When you buy through these links, we may earn an affiliate commission.
Neil Gaiman's The Sandman series has been a bridge between comics and novels since it was published. It is widely considered to be one of the best graphic novels ever written, with many additional comics and books like The Sandman resulting from Gaiman's inspiration. Running for 75 issues between January 1989 to March 1996, the series follows Dream, or Morpheus, as he is released from imprisonment and begins to rediscover what the world looks like. The Sandman is plotted in Gaiman's signature style of anthropomorphizing metaphysical entities, which in plain English means he has a tendency to turn gods and ideas into humans (or give them human shape), then see how they interact.
It is difficult to overestimate The Sandman's influence on modern graphic novels. Between the storyline's meandering-yet-interconnected style and the iconic art, Dream's journey has lent ideas to many a graphic novel author, as well as novelists, and will — after 21 years of trying — debut on the small screen with Netflix's The Sandman series on August 5, 2022.
You could, of course, prepare for the 10-episode season 1 by reading (or re-reading) the series itself. However, as a person who is always caught between the horns of the "Do I or don't I read the book before the series comes out?" dilemma, my recommendation is to instead read similar books to set the tone. That way I'm far enough away from the source material that I don't spend the entire series thinking "That's the wrong line" or "This scene doesn't go here." I can settle into the enjoyment of the adaptation without too many expectations.
To that end, I've gathered 10 comics, graphic novels, and books like The Sandman series, whose many themes are ripe for a list at least ten times as long. Alas, as Morpheus and his siblings know, our time on this earth is short, so I've narrowed it down.
Want even more books like The Sandman? Find more authors like Neil Gaiman here! And, if you're looking to read more of the books that spawned your favorite shows, look no further than Book Riot's own Tailored Book Recommendations! Our team will talk to you about your reading habits and where you'd like to explore, and create a set of recommendations just for you.