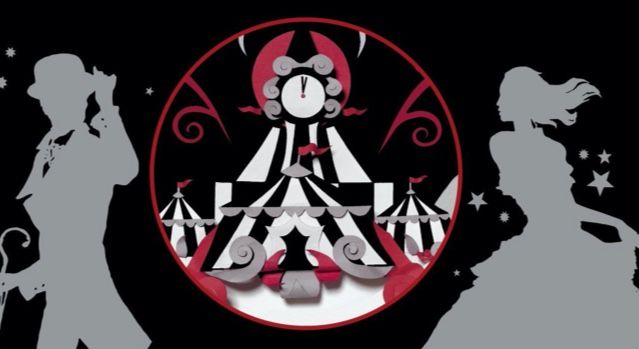 Lists
19 Magical Books Like THE NIGHT CIRCUS
This content contains affiliate links. When you buy through these links, we may earn an affiliate commission.
You're here because you're looking for books like The Night Circus. I'll cut right to the chase: there is nothing like The Night Circus. However, there are some other books that have elements in common with The Night Circus, or which may make you feel the same way The Night Circus did. Let's get to it.
Books Set At A Circus (Or Carnival)
Caraval By Stephanie Garber
"Admit One
Isle de los Sueños
To be used once, to gain entrance into Caraval.
Main gates close at midnight, on the thirteenth day of the Growing Season, during the 57th year of the Elantine Dynasty. Anyone who arrives later than this will not be able to participate in the game, or win this year's prize of one wish."
This book is the first in a trilogy.
If there is nothing like The Night Circus (and there is not), there is really nothing like Geek Love. But here we are. This is the story of the Binewskis, a family of literal circus freaks and geeks, narrated by hunchback Oly and moving backward and forward in time (not unlike another book I love) until the whole story becomes clear.
Micah Grey runs away to join the circus, hiding the secret of his magical abilities as well as the fact that he is intersex and was known in his previous life as a girl, Iphigenia. This book is the first in a trilogy.
The Paloma and Corbeau families are enemies with competing traveling acts: a mermaid show and an aerial show. Then Cluck Corbeau saves Lace Paloma's life, and things get complicated as they fall in love with each other.
Historical Fantasy Books Like The Night Circus
Evangeline O'Neill is in exile, sent to New York City from her small town Ohio home. She loves everything about it, but when a murder catches the attention of her occult-obsessed uncle, she realizes that her secret magical gifts might help to solve the crime.
1806. The height of the Napoleonic Wars. Magic is believed to be long gone. Two magicians—one a recluse turned celebrity and the other a daring young man drawn to the most perilous forms of magic—join forces.
I read The Night Circus and The Ten Thousand Doors of January within about a month of each other and wow did they both activate the same feels for me! Both are sweeping historical fantasy written in beautiful, heart-achingly gorgeous prose. And as a point of interest, January and The Starless Sea fall into almost all the same subcategories, despite having little in common plotwise.
Onna is a magical protegé in search of a magical university that will admit her and drawn into a mysterious troll murder. Tsira is a troll who rescues a human and is targeted by whomever is killing trolls. They fight crime!
Books About Magical Competitions Like The Night Circus
A princess taken prisoner of war and a prince with a desire to be more than a puppet king team up to compete in the Tournament of Wishes, where each of them hopes to win their heart's desire.
Red London is preparing for the Element Games; Kell is dreaming of ominous events; Lila is sailing back toward land; and Black London is coming back to life.
The Mime Order (The Bone Season #2) by Samantha Shannon
Paige Mahoney has escaped from prison, but she isn't really free. She seeks safety in a clairvoyant community in the London underground.
Fantasy and Other Books Like The Night Circus
Perhaps a better comp for The Starless Sea, this is an epic story about a research librarian trying to save his sister from a family curse.
Okay, so The Night Circus is an epic story and a fantasy story, whereas The City of Brass is epic fantasy. These are quibbles. Con woman Nahri accidentally summons djinn Dara, and they go on the run together from Cairo to Daevabad, the legendary city of brass.
Mehr's powers come from her exiled mother. When those powers draw the Emperor's attention, she must resist…lest the gods waken. Like The Night Circus, this book is a very slow burn full of layered magic.
Casiopea is unhappy living in her grandfather's house where she is treated as a servant. One day she opens the trunk at the foot of his bed, inadvertently freeing a god of death, who takes her to Mérida to reclaim his eye, ear, finger, and jade necklace. If she succeeds, her life will change for the better, and if she fails, she will die.
When Alice's mother is kidnapped by someone from the Hinterlands, Alice goes to her grandmother's estate in search of answers. She is helped by Ellery Finch, a fan of her grandmother's book about the Hinterlands, which Alice thought was fiction. Further reading: The Hazel Wood Read-Alikes
This book is historical literary fiction about an opera singer, secrets, and more. It is sweeping in its scope and gorgeous in every way. Lilliet Berne is a soprano whose past has come back to haunt her, and she has to find out who knows her secrets.
Look, you knew this was going to be on the list, right? Zachary Ezra Rawlings is a graduate student when he discovers a mysterious book with a story inside that he knows very well—because it happened to him as a child.
I might not have included this title, except that Erin Morgenstern blurbed the novel: "The best stories change you. I am not the same after The Vanishing Act as I was before."
---
I hope one of these books will satisfy your desire for books like The Night Circus. Perhaps one of them will leave you with your face pressed into its cover, crying for the end of the story, as The Night Circus left me.