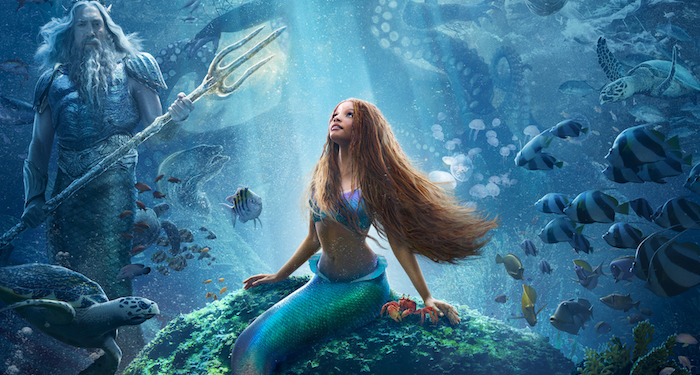 Lists
Mermaid Tails: 9 Enchanting Books Like The Little Mermaid
This content contains affiliate links. When you buy through these links, we may earn an affiliate commission.
I have been a fan of The Little Mermaid since my early childhood days of demanding rewatches of our well-loved VHS cassette tape of Disney's The Little Mermaid. The story has always snagged my interest. I love Ariel's character, a mermaid who struggles with navigating her family relationships while staying true to herself. Ariel's fiery curiosity about the human world and thirst for adventures outside of the bubble she lives within are so compelling and relatable. Plus, I have always been a sucker for a sweet romance, especially a fantasy romance involving curses to break and swoony royals to meet. From the moment I heard about Disney's live action remake of The Little Mermaid premiering this year, I've been counting down the days until I can watch. Announcements about the incredible cast for the movie, including Halle Bailey as Ariel, have further ignited my excitement.
To celebrate the premiere of the new Little Mermaid movie, I've gathered together a list of middle grade and YA books like The Little Mermaid. Amongst the titles, you'll find stories centering mermaids, selkies, sirens, and more. Which one are you going to read before watching the movie?
9 Books Like The Little Mermaid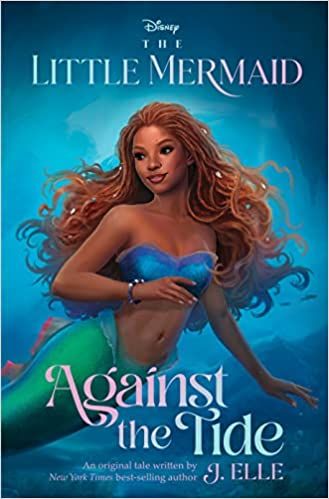 If you're someone who has to read the book before seeing the movie (this is me), I highly recommend checking out J. Elle's adaptation of The Little Mermaid inspired by the new movie. This story promises a compelling Black female lead, poignant sibling dynamics, and intriguing character and plot development within the world of The Little Mermaid. Timing-wise, the plot takes place before the events of the movie. Having turned 15, Ariel will soon become a Protector of her own ocean territory. Her sisters plan to return home for the ceremony, but everything changes when Ariel's sister Mala gets abducted.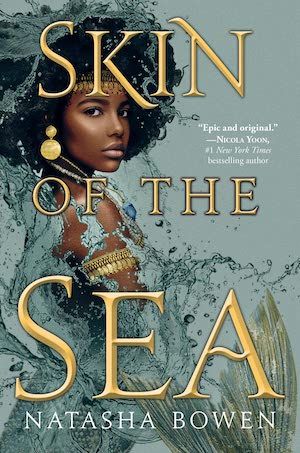 Fans of The Little Mermaid are sure to fall in love with this spellbinding Black mermaid story by Natasha Bowen. Simi is a mermaid who serves the gods by collecting the souls of people who die at sea and blessing their journeys homeward. Like Ariel, Simi makes a stir when she rescues a boy from a shipwreck. To protect her fellow mermaids, or Mami Wata, Simi will seek out the Supreme Creator.
Starting in high school, I went through a fairy tale retellings phase that I have not left since. Each book in the Once Upon a Time series retells a different fairy tale, and I devoured them all. In Debbie Viguié's enchanting variation of The Little Mermaid, we meet a mysterious girl who has grown up on the land rather than in the sea. Having been rescued by a fisherman as a child, Pearl has always felt like an outsider in her village. While she finds comfort in her friendship with Prince James, secrets from her past may put everything at risk.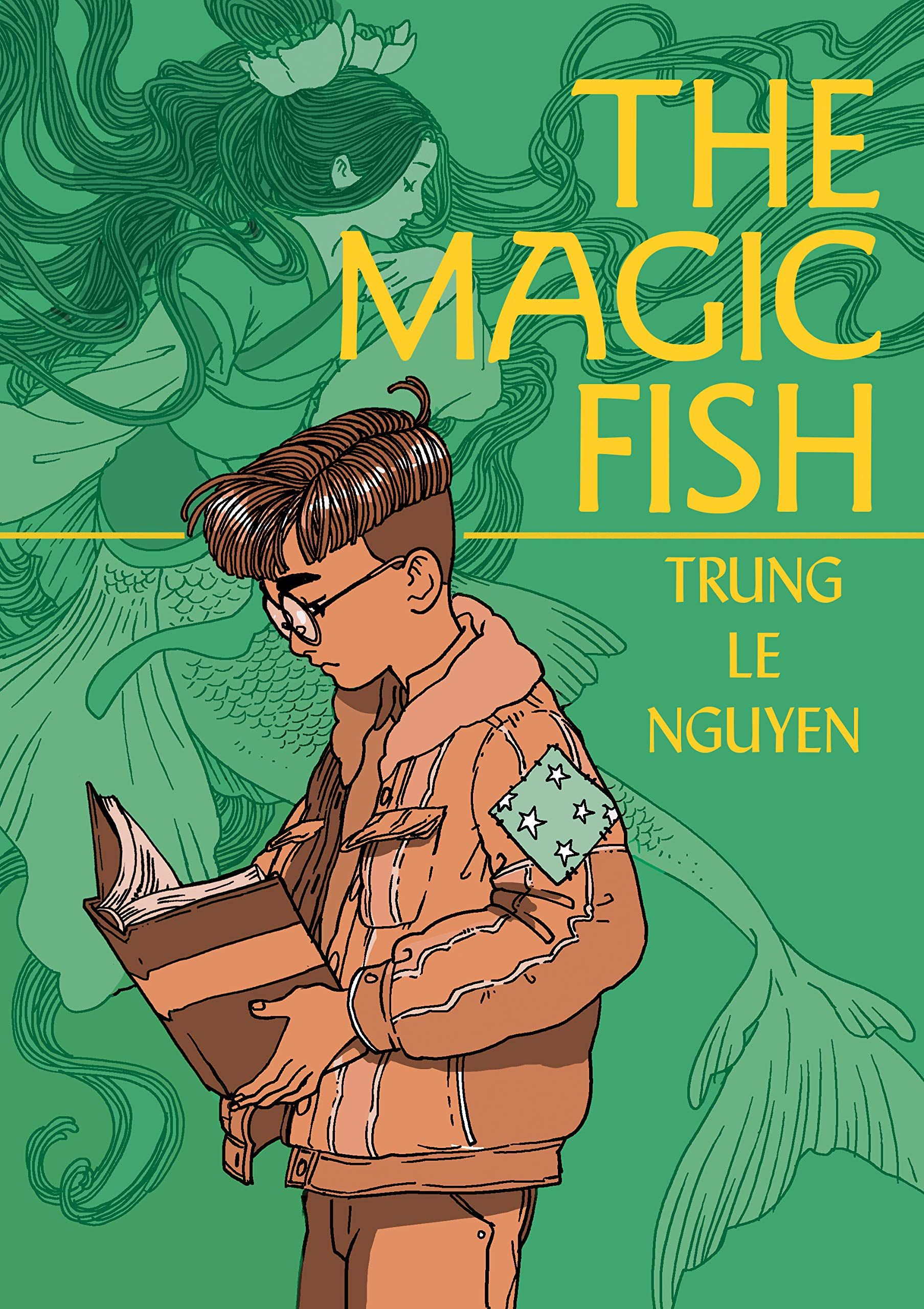 This poignant and heartfelt graphic novel by Trung Le Nguyen features a couple of fairy tales, including The Little Mermaid. As with The Little Mermaid, themes surrounding family dynamics, coming-of-age, and identity play a central role in the narrative as well. Tiến is the son of Vietnamese immigrants, and while he loves his family, he's unsure of how to tell them he's gay. Tiến and his mother bond over fairy tales, and these magical stories may be just what he needs to find the right words.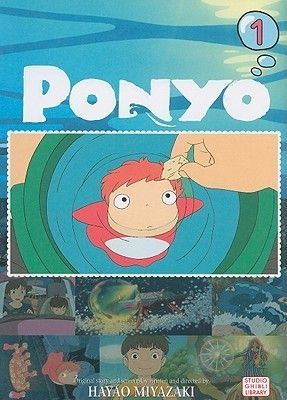 A Little Mermaid-inspired reading list can't be complete without mentioning this beloved adaptation of the tale by Hayao Miyazaki. This colorful manga brings Studio Ghibli's Ponyo film to page and breathes new life into the sweet story. Ready to escape her stifling life at home under the sea, a little fish named Ponyo swims away to shore where she's rescued from a glass jar by a boy named Sosuke. On land, Ponyo can transform into a human, but when it causes a disturbance in the balance of nature, Ponyo and Sosuke will set off on an epic adventure to set things right!
Along with mermaid tales, selkie stories also promise similar vibes to The Little Mermaid. In Molly Knox Ostertag's touching and atmospheric graphic novel, readers travel to an island along the coast of Nova Scotia where closeted teen lesbian Morgan yearns to escape. However, Morgan's entire world shifts the night she's rescued from drowning by a mysterious girl named Keltie.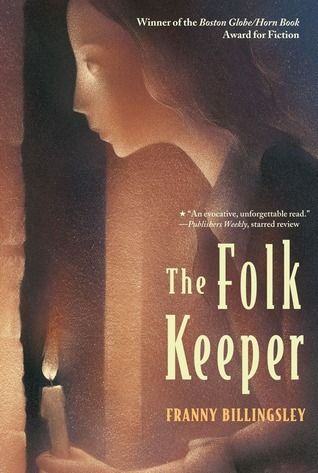 Speaking of selkies, this under-the-radar fantasy by Franny Billingsley is a long-time favorite of mine. This one is delightfully eerie as it involves chilling creatures known as the Folk. Corinna Stonewall is a Folk Keeper, gifted with unusual abilities that allow her to keep the Folk at bay from people's homes. When Lord Merton invites her to his seaside estate, Corinna will uncover secrets about her past, like why her hair grows two inches every night and why the sea seems to call to her.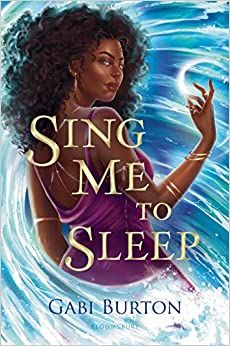 Sing Me to Sleep by Gabi Burton (Expected Publication: June 27, 2023)
Like selkies, sirens are another sea creature reminiscent of mermaids and perfect for fans of The Little Mermaid. This new book by Gabi Burton weaves together a number of tantalizing threads, including a badass Black siren heroine, forbidden romance, grumpy/sunshine dynamics, and gripping murder mystery subplots. Saoirse Sorkova navigates a web of lies as she keeps her siren identity secret while training to become a soldier, moonlights as an assassin, and lies to her family about the level of control she has over her siren powers. When her sister gets threatened by a blackmailer, Saoirse decides to become a bodyguard for the prince and begins digging for answers.
While this book by Elizabeth Lim retells another one of my favorite fairy tales, The Six Swans, it involves elements that feel reminiscent of The Little Mermaid. Like Ariel, Shiori gets trapped in a curse that forces her to remain silent and not use her voice. Lim blends East Asian mythology with The Six Swans storyline to create a truly original and magical tale. When Princess Shiori's brothers are cursed into becoming six cranes, Shiori will go to any length necessary to save them.
More Books to Submerge In…
The Little Mermaid is such a captivating tale, and one can never have too many mermaid books on their shelves. This summer, I hope you enjoy submerging into the enchanting worlds of these books like The Little Mermaid! For more epic reads, I've gathered together a few mermaid book lists below.
If you're looking for books that align more specifically with your particular reading niches, you may also want to check out our Tailored Book Recommendations (TBR) subscription service. One of our expert bibliologists can match you with fantastic personalized book recommendations. Plus, TBR makes a perfect gift for the bookworms in your life. Happy reading, merfolk!