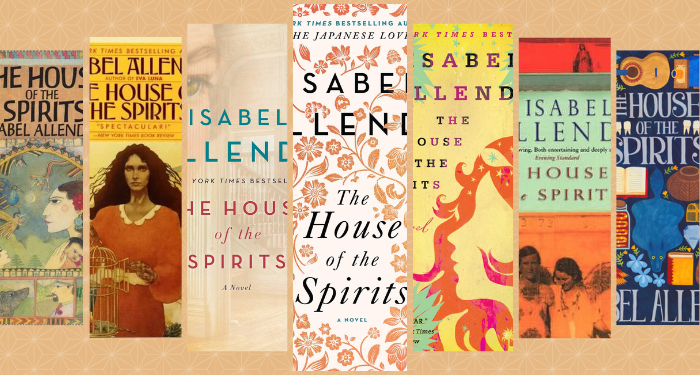 Lists
12 Books Like THE HOUSE OF THE SPIRITS
This content contains affiliate links. When you buy through these links, we may earn an affiliate commission.
Chilean American author Isabel Allende's debut novel, The House of the Spirits, is a classic of world literature, feminist historical fiction, and magical realism. Originally published in Spanish in Argentina in 1982, it has won awards, been adapted into a movie, and translated into over 20 languages. The novel follows four generations of the Trueba family. Set in an unspecified South American country, it parallels the history of 20th century Chile, including characters resembling military dictator Augusto Pinochet and poet and politician Pablo Neruda. If you're looking for more books like The House of the Spirits, you can get started with this list.
Allende's father and stepfather were both diplomats, and her godfather, Salvador Allende, was the first socialist president of Chile. Pinochet's coup, which ousted Salvador Allende, had a huge impact on her family.
Magic realism, or magical realism, is a Latin American literary movement that subverts European realism and colonialism by incorporating supernatural beliefs and elements. Many authors outside of Latin America write genre-bending books with fantasy elements. Some authors classify these works as magical realism. Some refer to them as slipstream, fabulism, or surrealism instead. As Anne Mai Yee Jansen pointed out on Book Riot in 2021, what is considered magical or unreal in one culture or religion might be a central belief in another, so the label is often contested.
The House of the Spirits fictionalizes and weaves together history, social class, feminism, and supernatural beliefs. Its many haunting images and symbols — such as ghosts, caged birds, mermaids, and Clara's visions of the future — blur the line between fantasy and reality. If you also love magical realism, unforgettable imagery, multi-generational epics, feminism, or historical fiction, check out these books like The House of the Spirits below.