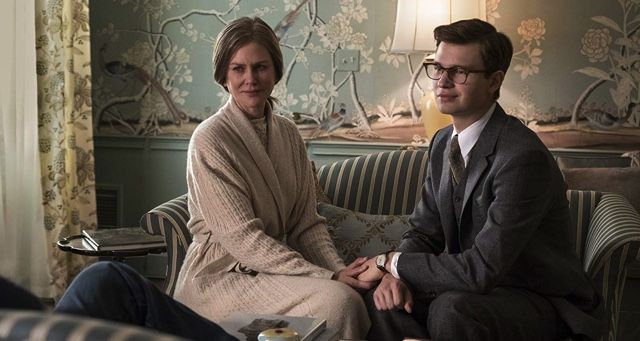 Lists
5 Read-Alikes for THE GOLDFINCH
This content contains affiliate links. When you buy through these links, we may earn an affiliate commission.
If you've been asleep for the past few months, which I completely understand, you may have missed that the Donna Tartt Cinematic Universe is kicking off with The Goldfinch. The film is out September 13 in the U.S., so I hope you've cleared your calendar. In the meantime, if you're not rereading the Dickensian modern masterpiece, check out these other books like The Goldfinch.
In this epic novel, 11-year-old enslaved Washington "Wash" Black is jolted into adventure when he is chosen to accompany his master's brother on a long scientific voyage. Unsure of what to expect, Wash finds himself experiencing everything from the icy North to the tropical Caribbean to impossibilities he could have never imagined. When a bounty is placed on Wash's head for someone else's crime, his new master vows to save him. Follow Wash's journey to the ends of the earth as he seeks freedom in every form.
The Pecan Man by Cassie Dandridge Selleck
Set in steamy Florida, 1976, The Pecan Man deals with universal themes of prejudice and fears. Newly widowed, Ora Lee Beckworth hires a homeless black man, Eddie, to mow her lawn. When the chief of police's son is murdered, Eddie is taken into custody. Decades later, Beckworth decides to set the record straight about the man the neighborhood children called the Pecan Man. Selleck's southern voice is reminiscent of Tartt's distinct tone, but you can relish The Pecan Man in an afternoon. The paperback is a cool 144 pages. You won't be able to put this one down.
Another long book about not getting the girl.
I jest, I jest. Like young Theo, Pip is shuttled off to abrasive relatives. In his quest for a better life in London, Pip never lets go of his affection for childhood companion Estella. With a cast of eccentric characters and Pip's journey to adulthood, Great Expectations stands as one of the greatest coming of age novels.
The time between college and middle age strain the close bond of four friends, JB, Willem, Malcolm, and Jude. Past traumas reemerge, forcing the changes we all must face eventually. Successes and failure tinge the years with brilliant and ugly hues, weaving together to create an unforgettable, devastating story of the love between friends.
If The Goldfinch's theme of art theft is what captures your attention, The Hare with Amber Eyes is the perfect nonfiction book to follow up with. De Waal uses an inherited collection of mysterious Japanese ceramic pieces to trace the tumultuous history of The Ephrussi family. The Ephrussis were a famous banking family in 19th century Europe. Their legacy was grand as their art collection. Their collection scattered during the German Occupation of WWII. The little ceramics were saved only by the grace of a loyal maid. Follow his findings in a fascinating, twisting, turning historical account of art, family, and loss.
---
If you still need more Donna Tartt, I highly recommend reading The Little Friend and The Secret History if you haven't already. Both share a coming of age theme, bound by unsettling mystery and dream-like tone.
Catch The Goldfinch in theaters September 13, 2019. I'll be there, 25/8.
If you're hungry for more deliciously long books like The Goldfinch, check out this Rioters' roundup of doorstoppers. Keep up to date with the latest and greatest book to movie adaptations with our movie adaptation archive.