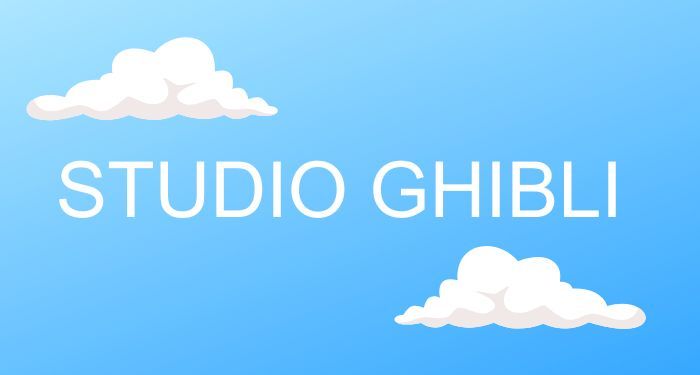 Lists
Studio Ghibli's Other Director: A Read-Alike Guide to the Films of Isao Takahata
This content contains affiliate links. When you buy through these links, we may earn an affiliate commission.
For most people in the west, Studio Ghibli is probably pretty much interchangeable with Hayao Miyazaki, its most prolific and well-known director. But while Miyazaki's brilliance and influence is undeniable (I have definitely brought myself to tears just thinking about Princess Mononoke), there are a good number of Studio Ghibli films that were not directed by him which are just as wonderful and captivating. I especially want to highlight the work of Isao Takahata, an accomplished and renowned director in his own right who was also one of the co-founders of Studio Ghibli. Pre-Ghibli, Takahata and Miyazaki had in fact been collaborators on various projects.
Takahata's films, which range in both genre and tone, and use varied animation styles, demonstrate his incredible scope as a director and storyteller. In this post, I will introduce each of Takahata's five films made under Studio Ghibli, as well as read-alikes for each. The hope is that this will not only provide book recommendations for fans of any given movie, but that the selection of books can also act as a guide to the movies themselves for those that are not familiar with them.
Unfortunately, Takahata passed away in 2018, so we have seen the last of his beautiful work, but I urge you all to check out (or revisit) these films, and then the books recommended with them so you can linger within each world even after the end credits roll.
---
Grave of the Fireflies (1988)
Takahata's first Studio Ghibli film was originally released as a double feature alongside My Neighbor Totoro. Both are stories about a pair of siblings, but that is pretty much where the similarities stop. Originally based on a semi-autobiographical short story by Japanese writer Akiyuki Nosaka, Grave of the Fireflies follows Seita and Setsuko, a brother and sister trying to survive in extreme poverty in Kobe during the final months of World War II. While this movie is horrifying and tragic, and certainly not for the faint of heart (I grew up with absolutely no censoring of the media I consumed, with the exception of this movie, which my mother did not allow me to watch until I was well into high school), it is also an important perspective on the atrocities of war.
For even more books highlighting similar perspectives and experiences of war, you can also check out these YA books about war, or children's books about the Japanese experience in World War II.
Only Yesterday (1991)
Only Yesterday is about Taeko, a young woman from Tokyo who recalls childhood memories from when she was in the 5th grade while on a visit to the countryside. The film, which is based on a manga by Hotaru Okamoto and Yuko Tone, switches back and forth between the past and present as Taeko reflects on her memories and dreams.
Pom Poko (1994)
In Pom Poko, Takahata switches from the realism of his first two Studio Ghibli films to include magical elements. A group of tanuki (Japanese raccoon dogs) learn of a major development project that will destroy their home, and use their shape-shifting abilities — a common tanuki trait in Japanese folklore — to try to stop it. The movie deftly balances a comedic (and even crude — tanuki testicles play a not insignificant role, for instance) tone with thoughtful consideration on issues of urban development and habitat destruction.
If you're interested in further similar reading, take a look at these manga with environmental themes, or these novels about the environment from around the world.
My Neighbors the Yamadas (1999)
My Neighbors the Yamadas marks another genre shift as a domestic comedy told in small vignettes about the daily lives of the Yamada family: Takashi and Matsuko, their children Noboru and Nonoko, and Matsuko's mother Shige. Both the structure of the storytelling and the animation style are unique for a Studio Ghibli film, mirroring the yonkoma manga by Hisaichi Ishii from which it was adapted.
The Tale of the Princess Kaguya (2013)
Takahata's final film (as director) is an adaptation of a Japanese mukashibanashi (literally, "story from long ago"), or folktale, commonly known as "Kaguya-hime" or "The Tale of the Bamboo Cutter." It tells the story of a princess from the Moon, who appears on Earth as a baby born from a glowing stalk of bamboo. She is raised by a bamboo cutter (who discovered her) and his wife, and eventually attracts five noble suitors. Uninterested in a life of nobility, she turns them away, challenging them to impossible tasks that they are sure to never complete.
Folklore is such a rich source of storytelling across cultures, so be sure to peruse this list of 100 must-read fairytale retellings to explore the fantastic range and diversity of stories out there.
---
And, hey, you didn't think I'd leave you completely hanging on Miyazaki, did you? Once you're done taking in the greatness that is Isao Takahata, you're of course welcome to also revisit Miyazaki's work. We've even got book recommendations for his films as well!