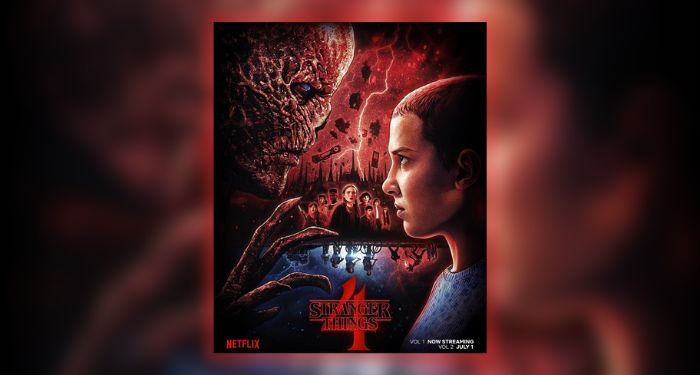 Horror
Pick Your Favorite Stranger Things Theme for a Good Book!
This content contains affiliate links. When you buy through these links, we may earn an affiliate commission.
Stranger Things returned with season four in May, and I powered through those episodes like the Demogorgon was chasing me. Though if the Demogorgon was actually chasing me, I'm sure I wouldn't make it far. This show and its endearing characters have taken root in my heart, and I love returning to Hawkins with them each season. After finishing season four, I began reflecting on what draws me in so strongly to the Stranger Things fandom. What makes this show so special? This train of thought led me to pinpoint the exact themes in Stranger Things that I love so much. These themes include teen found family, '80's nostalgia, small town mysteries, comic relief, alternate universes, and supernatural horror. Taken separately, each theme has its own appeal. Melded together though, these themes make something altogether original and remarkable. They're what make the Stranger Things magic happen.
I love the show for all of its magnetic themes, so I've gathered together a list of books like Stranger Things that share each of those themes below. For those who haven't watched the new season yet, proceed with caution as I have some light spoilers below. The characters and adventures in these books are sure to turn your world Upside Down. Which Stranger Things theme is your favorite?