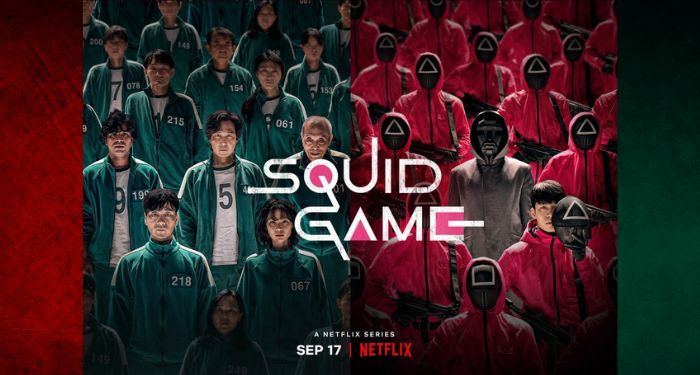 Lists
10 Books to Read if You Loved Squid Game
This content contains affiliate links. When you buy through these links, we may earn an affiliate commission.
Squid Game has taken the world by storm and I am here for it! The world is now full of memes, reactions, and the most amazing cosplays inspired by the K-drama. The show became such a phenomenon that about a month after its release, it became Netflix's biggest series launch ever! And I can honestly say that it absolutely deserves it. If you haven't watched it for whatever reason, I absolutely recommend you do so. It is anxiety-inducing and violent, so maybe keep that in mind before you watch it. But if you're in the right mind, and want to give it a go — I don't think you'll regret it!
If you're here, you probably already know what the show is about. But just in case you need some convincing, here's a brief summary: Squid Game revolves around a contest in which 456 players — who are deep in financial debt — are offered an opportunity to win 45.6 billion won (about $38 million dollars). They just have to play and win six children's games like Green Light, Red Light or tug-of-war. But these are deadly versions of the games, and when you break the rules or lose, you get shot.
Squid Game is as thrilling as it sounds. If you — like me — can't get it out of your head, you're in the right place. Because there are many books that have the same vibes! I think there are two types of books like Squid Game. First, there are those that revolve around surviving lethal games. Second, there are the suspenseful, exciting, and anxiety-inducing thrillers set in South Korea.
So without further ado, here are ten books like Squid Game!
Books Like Squid Game About Survival
Thrillers Like Squid Game Set in South Korea
These books aren't exactly thematically similar to Squid Game. But the show is a part-thriller set in South Korea that's heavily influenced by its culture. This books are like that — and they have the same dark, gritty, brutal, and anxiety-inducing vibes. Which is why I think they're perfect for this list! Plus, all of these books are written by Korean authors in translation.
---
For more books set in Korea, you can check out our list of best Korean fiction in translation.