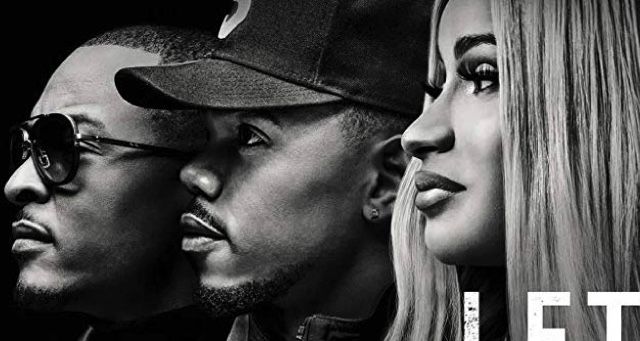 Lists
4 Books to Read After Watching RHYTHM + FLOW
This content contains affiliate links. When you buy through these links, we may earn an affiliate commission.
Rhythm + Flow is a competition show on Netflix to find the next great rapper. Judges Chance the Rapper, Cardi B, and TI offer commentary on performances and choose which rappers will be eliminated each round after a series of challenges between the contestants. The energy is high and competition tense.
Contestants must complete a number of tasks, from writing original lyrics to rap battles to making music videos to teaming up with R&B artists to perform on their songs, with very little turnaround time. They not only have to write and memorize new lyrics, they have to perform them in front of crowds and the judges. Often, guest judges like Snoop Dogg, Fat Joe, Big Boi, and Lupe Fiasco would offer their expertise and advice to contestants as well. The pressure is astronomical. Who cracks and who wins 250 thousand dollars cash with no strings attached?
No spoilers here, but if you can't get enough of Rhythm + Flow and want to keep the beat going, here are four books to get you started:
From the author of The Hate U Give, On the Come Up follows the story of a teenage girl, Bri, who wants to be a rapper. It's especially hard for her since her father was a legend in the neighborhood for his rhymes before he got shot when she was little. Bri not only has to overcome the obstacles as a girl in a man's game, but also have to prove she's her own person, not just her father's daughter. All this in addition to struggles at school and her family not being able to make ends meet at home leaves Bri wondering if chasing her dream is even worth it.
This anthology of poetry is the first of its kind, edited specifically with hip-hop in mind. It's comprised of 78 poets born between 1961 and 1999. It features poets like Lynne Procope, Tarfia Faizullah, and Danez Smith. This collection is specifically for people who think that poetry is only by dead white guys or haven't seen themselves represented in poetry. It will give those people a new idea about what poetry can be and who it is for.
Dan Charnas, a journalist who has been reporting on the hip-hop scene for decades, tells the history of the business of hip-hop throughout the years. Charnas divides the book up into eras, explaining everything that happened in a certain time from the small fry to the big time. Then he weaves these stories together throughout the years so the reader can understand how some "long-shots" have made it and why others didn't. Charnas explains how labels, like Def Jam, came to be and the history of the music genre itself moving from parks and community centers to labels and the radio.
Spin by Lamar Giles
Murder mystery meets music creation.
When DJ ParSec gets murdered, two teens are caught in the middle. Just like with every story, there are two sides, or in this case four. Fuse and Kya found ParSec and are trying to figure out who killed this up and coming DJ. It gets more complicated with both the girls who found her are also her ex-friends, ex-social media manager, and ex-tech guru. Who is trying to benefit from DJ ParSec's death and who really cared for her during her life? Most importantly, at whose hands did her life end?