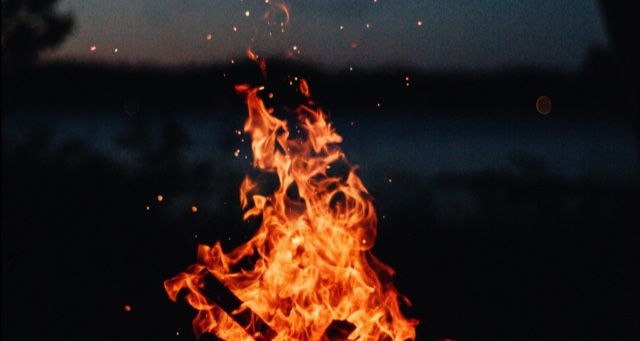 Lists
6 Books Like NOTHING TO SEE HERE to Spark Your TBR
This content contains affiliate links. When you buy through these links, we may earn an affiliate commission.
If you have ever been around children, you know that they can be completely unpredictable. Throughout my years of first being a camp counselor and then a teacher, I have known kids who have done things I never could have predicted. I knew one child who broke a crayon into tiny bits and then stuffed the bits up his nose. Another could pop her glass eye in and out and had to be reminded to keep it in her socket, especially on picture day. One camper even drank a dose of Axe Deodorant and then suffered a massive hangover due to the high alcohol content of that odoriferous body spray. In all of my dealings with children, I have never had one spontaneously combust while in my care. Fire extinguishers at the ready! I'm not ruling it out, though, especially after reading Nothing to See Here.
What Exactly Happens in Nothing to See here?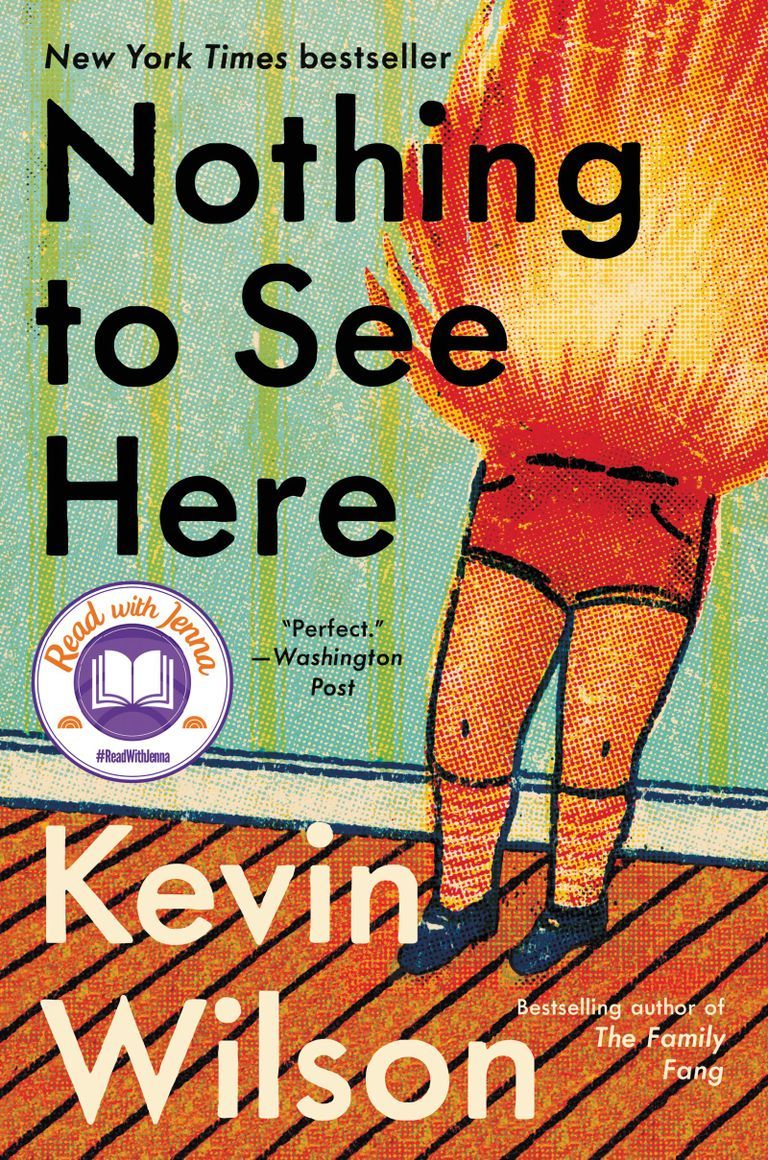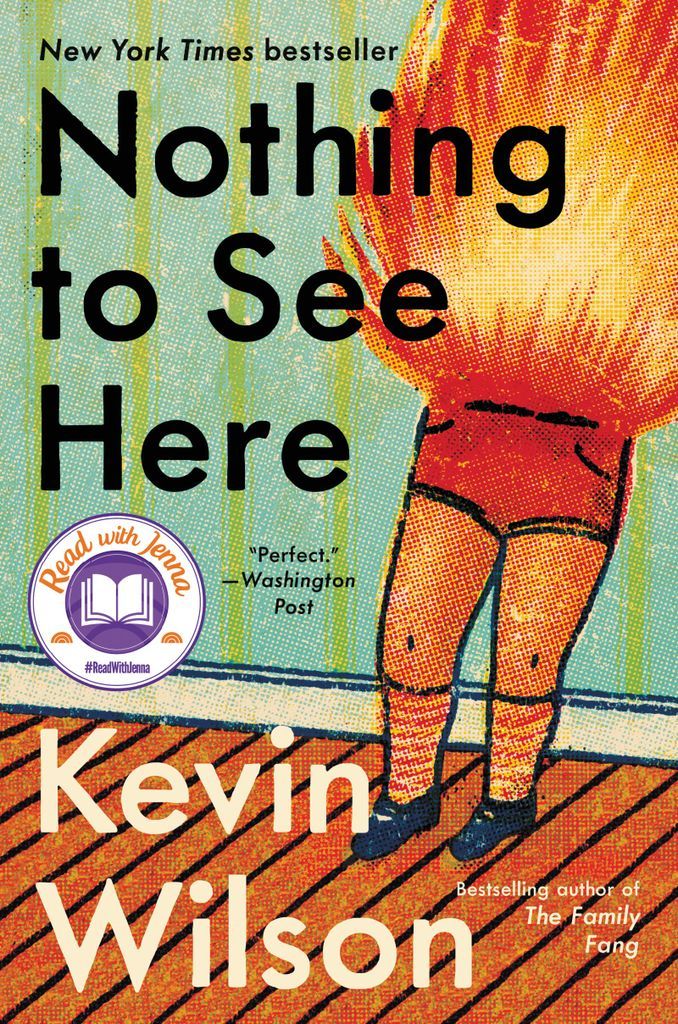 The premise for Kevin Wilson's bestselling novel Nothing to See Here is that children catch on fire when they are sad, mad, scared, or upset. In the novel, underemployed Lillian is approached by her long lost friend about a mysterious job offer. Lillian accepts the offer. She soon realizes that her main responsibilities involve being a nanny for fire-producing twins who have matching bowl cuts and even resemble unlit matches.
After losing their mother, being almost ignored by their father, and living a life where the only solution to their fiery problem is to be thrown into a pool or bathtub, the kids need any guidance Lillian can give them. But what do you do with children who ignite when upset? How do you keep them out of the spotlight when it matters the most? In this hilarious and touching novel, Lillian learns how to care for her blazing charges while also welding a new, rewarding existence for herself.
Books Like Nothing to See Here
After tearing through this novel, I found myself looking for similar books. I craved books about women working out of their comfort zones, books about incorrigible children, and, honestly, more books about people who could burst into flames. Here are six books to ignite your TBR list.
Nikki is a the daughter of Indian Immigrants. She lives a very modern life in London outside of the traditional Sikh communities. After disappointing her parents by dropping out of her university law courses, Nikki stumbles upon a job advertisement for a creative writing teacher for women in the heart of the London Punjabi community. Anxious to begin a meaningful career, Nikki accepts the position and envisions herself guiding Indian women through the writing process.
When Nikki's four students, all proper, respected widows, arrive for their class, she is surprised to discover that they wish to share and record fantasies and stories that would make most of the inhabitants of their close-knit community blush. These stories, though, must be kept secret. A gang of conservative men called the Brothers intimidate and harass anyone who upsets the Sikh traditions that govern their community. Without giving too much away, this novel also involves a mysterious suicide, sexy storytelling, and unexpected fires that must be put out.
Shaker Heights, Ohio, is a perfectly planned community full of perfect families including the Richardsons. Their idyllic world literally burns to the ground when Isabelle, the youngest Richardson daughter, torches the family home. Before this conflagration, dramatic little fires burned throughout the town.
A year before Izzy destroyed their house, Mia, a Bohemian artist, and her teenage daughter, Pearl, rented an apartment from Mrs. Richardson. The older Richardson children took Pearl in as one of their own. Izzy befriended Mia and treated her like the mother she never had. Mrs. Richardson ignored Izzy's behavior and instead became very involved is a heartbreaking custody battle between a dear friend and one of Mia's coworkers, a Chinese woman who lost her infant daughter. Through her work on the case, Mrs. Richardson unraveled Mia's intriguing secrets.
The Nanny Diaries by Emma McLaughlin and Nicola Kraus
Nanny answers a want ad to be a full time nanny for Grayson, an upper crust Manhattan preschooler. What could be so difficult about caring for a child in a Park Avenue apartment where money is no object? Nanny quickly learns that money does not always mean happiness. She helps Grayson navigate a world of designer playdates, preoccupied mothers, and where Christmas ornaments made in preschool are not allowed on the meticulously decorated and color-coordinated Christmas tree. Like Lillian, Nanny learns how to care for a child who needs love more than anything else.
Man-Eaters by Chelsea Cain and Kate Niemczyk
In Man-Eaters, girls do not burst into flames. Instead, they have the ability to turn into large cats when their periods begin. Maud is 12 years old. She lives in a society where girls' estrogen is suppressed and boys drink fizzy Estropop to increase their testosterone. But really, are all of those hormones healthy for young people? Maud rebelliously drinks Estropop and begins to have a monthly visitor. As her police officer father investigates bloody cat attacks in the neighborhood, Maud worries that she may be the monster responsible. This is a fun read with sharp graphics, pink cat hats, and Estropop ads interspersed between the pages.
Charlie loves her Daddy, misses her Mommy, and is a human flame thrower. When Charlie's parents, Andy and Vickie, were college students, they participated in an experiment run by a government agency known as The Shop. Not only did they earn some extra money, Andy and Vickie came out of the experiment with telepathic abilities. When they have a child, they quickly discover that Charlie can create fire. The Shop discovers this, as well. The novel opens as government officials pursue Andy and Charlie. With their superhuman powers, the father and daughter will not be captured without a fight. For Charlie, fighting means burning all that surrounds her.
All I'm going to say about this one is that Charles Dickens believed that people could spontaneously combust. In this novel about an unending court case, an unexpected beneficiary, and the inefficiency of the English court system, there is a character who bursts into flames!
More Books Similar to Bestsellers
Here are a few more books similar to other bestsellers to burn through:
11 Books Like Where the Crawdads Sing
Revisiting the Decade's Forgotten Bestsellers