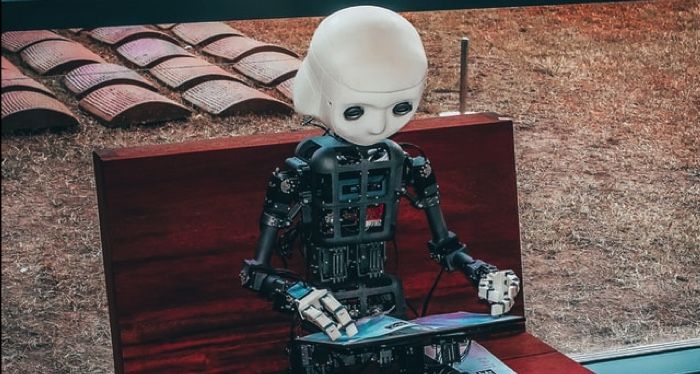 This content contains affiliate links. When you buy through these links, we may earn an affiliate commission.
When it comes to sci-fi books like Murderbot, few can truly live up to the hype. I mean there's a reason so many of us have become obsessed with Murderbot and it's because nothing else is quite like Murderbot. Um, hold on, I can see you thinking. That's the premise of this whole article, isn't it? You're about to tell us all the books are exactly like Murderbot. Well, kind of yeah, but we want to go into this with appropriate expectations, right? Right. So none of these book are Murderbot exactly—only Murderbot itself can claim that distinction—but they do all contain robots and AI and (for the most part) spacefaring companions solving mysteries or fighting back against injustice in the galaxy. Which is kind of the next best thing, right?
So, acknowledging that none of these books are going to follow the travails of a SecUnit who loves to watch The Rise and Fall of Sanctuary Moon (and I image Martha Wells would have some pointed questions if any of them did), let's take a look at eight other sci-fi books that, like Murderbot, feature AI and robots that you just can't help but love. Who knows, you might just find a second favorite book.
What do you mean that wasn't enough books about robots and AI for you? You need even more? Well, okay, if you insist.
10 Innovative Sci-Fi Novels about Robots and AI
20 Fascinating Artificial Intelligence Books