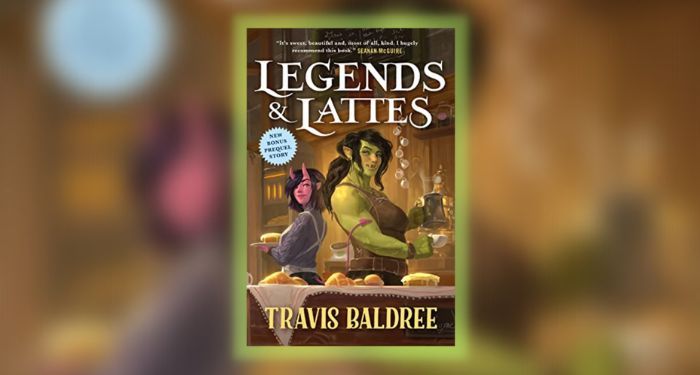 Lists
10 Books Like LEGENDS AND LATTES
This content contains affiliate links. When you buy through these links, we may earn an affiliate commission.
Reading Legends and Lattes has gotten me thoroughly obsessed with the cozy fantasy genre, and lucky for me — and you — there are some really great books like Legends and Lattes out there to enjoy. Exactly what makes a cozy fantasy novel cozy can shift a bit from book to book, but there are some similarities across the board. They're generally full of heartwarming characters, little to no drama, and relatively low stakes. And the addition of book stores, coffee shops, tea shops, or bakeries doesn't hurt. That might just be a personal preference though.
When it comes to books like Legends and Lattes in particular, I'm looking for books about characters finally looking to settle down, stories set in magical shops, casts of found families, friendship, and maybe a touch of romance. But most of all, I'm looking for books that invite you in and envelope you a nice, warm hug. Because that is what cozy fantasy is, really: the bookish form of pure comfort. And that's what Legends and Lattes does so well. So brew up a pot of tea or coffee, drag out your fluffiest blanket, and settle in for the coziest of cozy books just like Legends and Lattes.