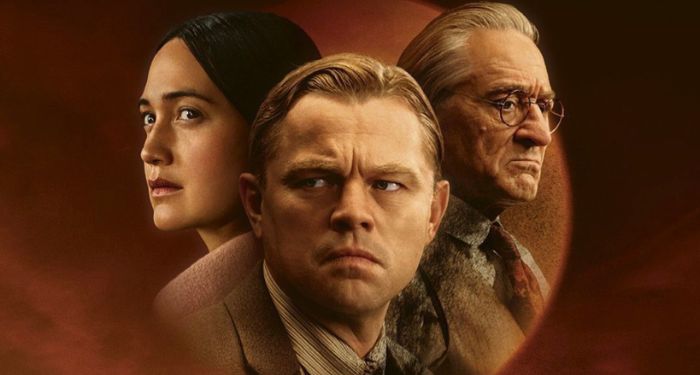 This content contains affiliate links. When you buy through these links, we may earn an affiliate commission.
Books like Killers of the Flower Moon are some of my favorite nonfiction works. David Grann's books are crackerjack reads, so I'll gravitate to any authors who also employ novelistic storytelling in nonfiction. By the way, if you haven't yet read The Wager, get on it! If you love a maritime disaster book like I do, it's a DOOZY. Plus, Martin Scorcese and Leonardo DiCaprio have already acquired the film rights, so it's looking to get the same prestige treatment as Killers of the Flower Moon.
It isn't just the cinematic storytelling that makes Killers great. For better or worse, I am compelled by true crime stories. In my meager defense, I mostly read ones that illuminate social issues rather than simply recounting salacious stories. It's no secret that the history of the Indigenous peoples in North America is vastly overlooked and under-taught. And countering that requires educating oneself. True crime books can deliver these histories alongside a gripping narrative, and that really works for me.
In compiling readalikes for Killers of the Flower Moon, I focused on historical true crime. Many of the books deal with Indigenous history as well as contemporary issues for Indigenous people in the United States. Other books focus on other overlooked chapters of history, such as the Tulsa Race Massacre and early Asian American history. Naturally, there are plenty of really gripping yarns among these. Read through them and decide which deserve a cinematic adaptation worthy of Oscar buzz.
---
Books like Killers of the Flower Moon are plentiful, as I've hopefully shown. But naturally, there's always more to read. Whether you're looking for spellbinding true crime, puzzling murder mysteries, or books illuminating overlooked history, we can help. Tell the dedicated bibliologists at Tailored Book Recommendations your favorite books, and they will find more books for you that will continue to expand that favorites shelf — or gift it to the reader in your life!