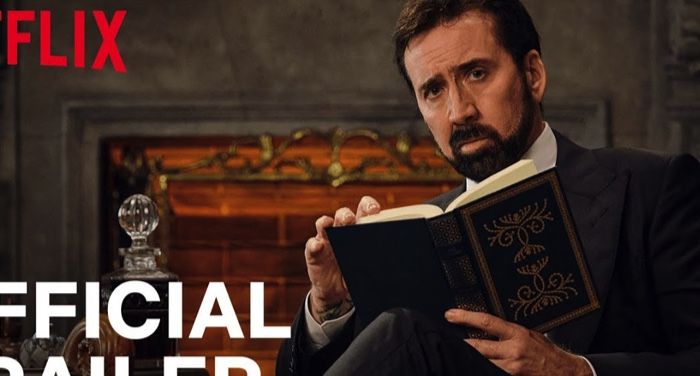 This content contains affiliate links. When you buy through these links, we may earn an affiliate commission.
Netflix and Nicholas Cage have granted us quite the auditory gift with their new show History of Swear Words. Seated on a tufted leather armchair in front of a roaring fire, Cage lends a Masterpiece Theater–type quality to this vital crusade: teaching quarantine-bored people with Netflix accounts the etymology of some of our favorite swear words.
In some episodes, it's all delightful irreverent wiener jokes (episode 4, "D*ck"), while other episodes do a deep-dive into the misogynistic origins of words we use with reckless abandon (episode 3, "B*tch"). But each episode is a fascinating journey through the history of some of our favorite swear words.
With the addition of beloved comedians like Zainab Johnson and London Hughes, the audience is treated to dissertation-level explanations of their favorite curses by scholars who have spent their careers studying the origins of the words. This was the moment I realized that there is a whole arm of academia devoted to this most noble pursuit, learning the history of those words that feel oh-so-good to say.
---
As someone who feels wholly myself only when I'm swearing, I love that this show and the books I've suggested lend a much-deserved credibility to these words. It takes them out of the basement of vulgar and lewd and guides them to a level of importance to which our puritanical society previously has denied these random combinations of letters.
Readers will note there is a dearth of women and authors of color on this list. Which strikes me, as I feel that so much of our language and slang comes directly out of African American Vernacular English (AAVE). The people that can largely get away with singing the praises of our dirtiest words do so out of immense privilege.
And as I leave to swear another day, I leave you with this great piece by Book Riot's Victor Wishna on the place of swear words in great literature.