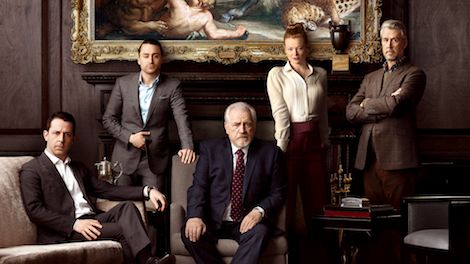 Lists
6 Books for Fans of HBO's SUCCESSION
This content contains affiliate links. When you buy through these links, we may earn an affiliate commission.
On paper, it should have been easy for me to not care about HBO's comedy-drama Succession. A bunch of rich brats fight over their father's right-wing media empire? Not interested. But my brother's early recommendation was right on cue. Like many, I became hooked on the new show from Jesse Armstrong (The Thick of It) as the season surged through a gloomy beginning and steered into a bitterly hilarious drama with a killer finale. As the weeks went on, I always made time for catching up on Succession, the runaway TV hit of the summer, and part of the reason I loved it was just how literary it felt. This list of books to read if you love HBO's Succession span centuries and genres but all pick up on elements from the show. So if you've just binge watched the show, get your fix for dysfunctional families, surreal wealth, and crumbling media empires until the show's return with these six books for Succession fans.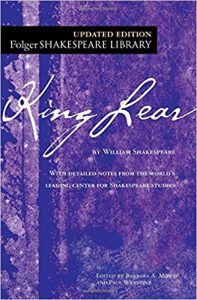 It's hard to think of a more influential source text for stories about fathers and their children than King Lear. Shakespeare's drama explores the consequences of the titular King Lear when he plays favorites and divides his inheritance among his kids. Not only is this classic play a great look at cutthroat ambitions and scheming power plays, it's a heartbreaking depiction of the clash between aging Lear's brain and heart.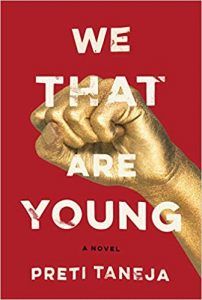 Preti Taneja's stunning debut proves just how relevant King Lear is today. This contemporary version of Shakespeare's tragedy is set in modern India. At 23, Jivan Singh returns to India as the bastard of the rich and influential Devraj family, having spent half his life in the United States. Jivan arrives at a volatile moment as the powerful Company is rocked by the patriarch's dementia, prompting Jivan's older sisters to run the business while the beloved youngest daughter flees to escape an unwanted engagement. We That Are Young draws on some of same themes of Succession while offering a brilliantly relevant and sobering update on King Lear.
Two of the characters who were most fun to watch on Succession were cousin Greg and Tom, Shiv's fiancé, both outsiders ushered into the ultlra-rich, ultra-privileged Roy family. Their perspective served as a proxy for the viewer and offered a crucial lens to see what the Roys take for granted. Kevin Ko's Crazy Rich Asians takes this very Great Gatsby–esque convention and transports it to Singapore, where Rachel, a New Yorker at heart, follows her boyfriend to meet his wealthy family. Over one intense summer, Rachel witnesses the shocking world of excess, luxury, and wealth that the Youngs inhabit and the complicated—and relatable—family dynamics that rule it.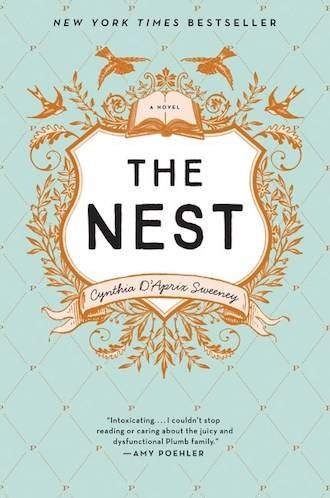 This snarky, satirical novel was one of my favorite books of 2016. Cynthia D'Aprix-Sweeney's debut follows the four bumbling Plumb siblings as they are fight for control over their ample inheritance ("The Nest") on the eve of its fruition. When oldest brother Leo jeopardizes the Nest for everyone with a stupid and costly mistake, his actions serve as a reunion and a catalyst for old wounds to be reopened and possibly repaired. The Nest is a sophisticated and hilarious novel that explores the enduring power of family, for good and bad, for better or worse. If the moments you enjoyed most from Succession were the scenes with the Roy siblings, The Nest is for you.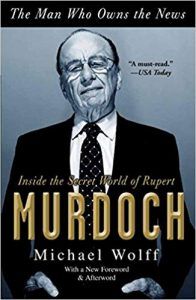 It's obvious that Armstrong modeled the Roy family on another famous media dynasty: the Murdochs. Led by media mogul Rupert Murdoch, the Murdoch Empire includes News Corp and 21st Century Fox and their various subdivisions like Fox News, The Wall Street Journal, HarperCollins Publishing, and FX Networks. In The Man Who Owns the News, Michael Wolff (of Fire and Fury fame) works his connections to give a visceral look inside the dynastic struggle over which heir will ultimately control the assets (and the money) when the patriarch lets go. This dishy, gossipy work of access journalism reads like discarded drafts from the Succession writers' room, with dialogue that could have been taken straight from a Roy family gathering.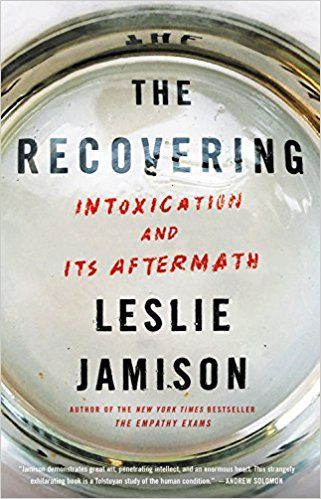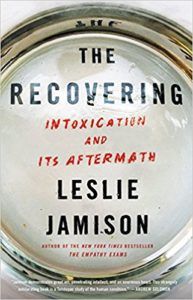 Throughout the many undeniably hysterical moments in Succession, one devastating thread was Kendall's struggles with addiction and sobriety. At times, Succession was hard to watch as Ken self-destructed in front of us, his depression and inner agony vivid and palpable. Leslie Jamison's visceral immersion into the world of recovery is gut-wrenching and honest. Succession viewers who felt their hearts break for Ken and his family will appreciate Jamison's invitation to understanding addiction and the journey back.