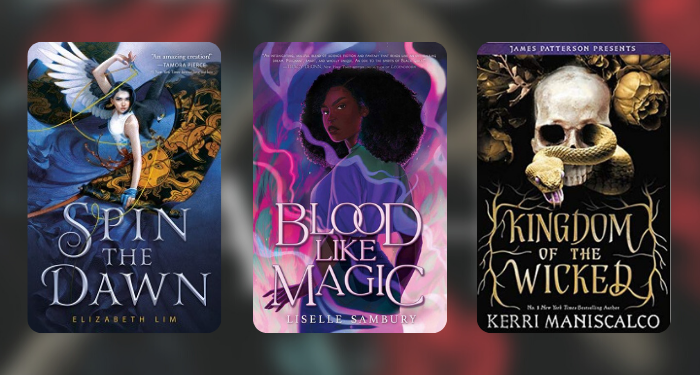 Lists
15 YA Books Like FROM BLOOD AND ASH
This content contains affiliate links. When you buy through these links, we may earn an affiliate commission.
There are many bookish "best of both worlds" scenarios, and I have to admit that one of my absolute favorites is fantasy romance. You get all the fun and magic of a fantasy setting, and the swoons of an angsty romance. For example, a few years ago, I fell into the Sarah J. Maas craze with A Court of Mist and Fury, which was one of my favorite books for years. Today, I see this resurfacing quite a lot with From Blood and Ash (FBAA) by Jennifer L. Armentrout. Because it's one of those books you can't stop thinking about, you probably want some read-alikes to escape your bookish hangover. So today I'm going to talk about books like From Blood and Ash!
There's no doubt in my mind that From Blood and Ash is a fantasy romance. So I'm going to take a look at the genre — but with a little twist. Let me explain. We already have a post for some steamy, adult romances that are absolutely worth reading! But some people like their romance a bit less graphic. Therefore, I'm specifically looking at YA books that have all the tension of a good forbidden romance (or even enemies-to-lovers) without the explicit sex scenes.
So without further ado, let's get into 15 great books like From Blood and Ash!
Books Like From Blood and Ash
---
Need more help choosing your next great read? Sign up for a TBR subscription to receive personalized book recommendations. Our amazing bibliologists will tailor them especially to your tastes!