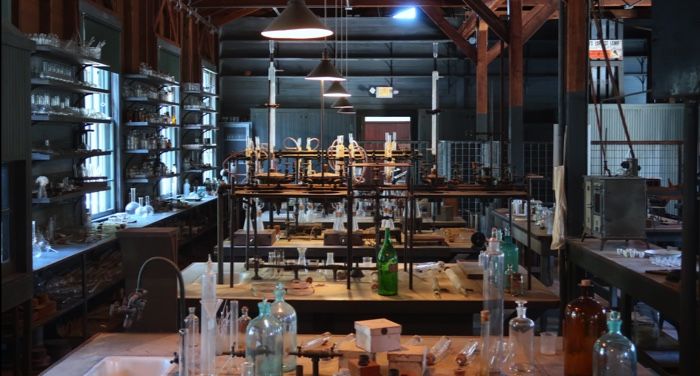 Lists
5 Eccentric Experimenters in Sci-Fi Following in Frankenstein's Footsteps
This content contains affiliate links. When you buy through these links, we may earn an affiliate commission.
Eccentric experimenters, ambitious alchemists, and supernatural scientists play key roles in science fiction. Scientists began to push the moral and physical boundaries of experimentation with Mary Shelly's Frankenstein. It is not the first novel about a scientist creating life. However, researchers attribute an early drop in price and subsequent loss of copyright protection to the novel's notoriety. The source text was free to use in a series of stage reproductions, spin-off stories, and later, films. Frankenstein has certainly grown beyond its peers to become something of a guideline for understanding human experimentation in fiction.
A Doctor, A Monster, and A Moral Dilemma
Frankenstein, or The Modern Prometheus was published in 1818 following a cold summer filled with friends, lovers, and horror stories. After years of study, Dr. Victor Frankenstein creates a reanimated monster in his apartment. Victor experiences overwhelming horror and abruptly leaves his monster behind. Instead, he opts for roaming the cold dark streets and living in denial.
The monster spends the rest of the novel looking for his creator while obtaining an education in theology and morality. All the while, the monster is rejected by almost everyone he meets. Now, Victor is out of luck because his monster wants a wife, and will destroy everyone around Victor until he gets one. With this relationship, Frankenstein ruminates on the role of man in the process of birth, life, and death, capturing the attention of generations.
Eccentric Experimenters in Sci-Fi Worlds
Modern Sci-Fi novels continue to explore able-bodiedness, race, and gender as scientists apply their knowledge to their community. Some use the information to take down regimes or solve mysteries, others engage in non-consensual experimentation or hinder investigations. Nevertheless, these eccentric experimenters understand that fundamental knowledge impacts the human experience.
Our 5 Eccentric Experimenters
Eccentric Experimenters Balancing Life and Death
It is no surprise that eccentric experimenters like Dr. Frankenstein have stuck around in modern Sci-Fi. The implications of human intervention in the natural lifecycle are vast and unending. Ultimately, the tension in the genre comes from the use of science to aid or hinder humanity. By exploring the limits of eccentric experimenters, we come to terms with our anxieties surrounding health and the moral consequences of endlessly pursuing knowledge.