Lists
Flames, Foes, and Feelings: 9 Books Like FOURTH WING
This content contains affiliate links. When you buy through these links, we may earn an affiliate commission.
Dragons have descended on the reading world this year in spectacular fashion, and now readers are on the hunt for more books like Fourth Wing. Romantasty, i.e. books that blend fantasy and romance, have been surging in popularity lately. This genre is well-established, but some monumental publishing successes and social media trends have made it seem new. Books like Fourth Wing often have academic or militaristic settings, plus competitions. These set-ups are perfect to introduce a cast of characters, give everyone motives, sort people out, kill people off, and spark romance. Not to mention, there's dragons. Everyone loves dragons.
In case you aren't familiar with the book, it follows Violet, a 20-year-old ordered by her mother to attend Basgiath War College and join the ruthless ranks striving to become a dragon rider. She'd planned to be a scribe, so she's in over her head in this cutthroat setting. As she meets her competitors and gets deeper into the program, romance blooms, and mysteries spin out before her.
I think it's fun that excitement around this book is reviving things like the midnight book release party. The Ripped Bodice in LA split their event into two parts, and it still sold out basically immediately. Perhaps you're so eager for Iron Flame, the second book in The Empyrean series, that you need something to tide you over. That's where I can help. Books with dragons and their riders are nothing new, so I've got a bunch of books to suggest there. Also, books that feature academies and fierce fantasy competitions abound. If you love an enemies-to-lovers fantasy story, I've got you covered. Plus, many people appreciate the portrayal of a disabled protagonist in Fourth Wing, so I'll touch on that as well. I hope there's something among this selection of books like Fourth Wing that sends your heart soaring like a dragon.
Adult Books Like Fourth Wing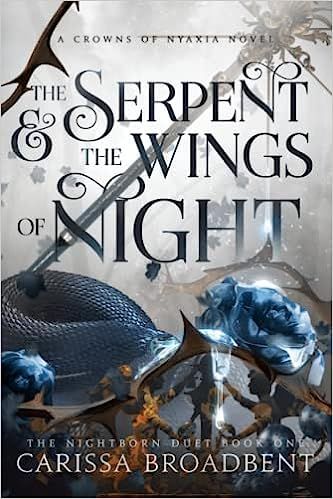 If you are looking for enemies-to-lovers, this is your pick. This book is often described as "spicy Hunger Games, but with vampires." Oraya is human but was adopted by vampires. To prove herself, she enters the Kejari, a tournament held by the goddess of death. There, she forms an alliance with a fellow competitor who is definitely a vampire. What's especially fun in this book is that the love interest, Raihn, isn't the expected brooding, overprotective type. He's flirty, he's got swagger — and isn't that how vampires should be?
If you love books with dragons and their riders, you absolutely need to read the Temeraire series. It asks the question you've asked yourself one million times: How would the Napoleonic Wars have turned out if there were dragons? This book starts the globetrotting adventures of Captain Will Laurence and Temeraire, the charming and hilarious dragon he unexpectedly bonds to. The dragons in this series talk, and they are so incredibly lovable!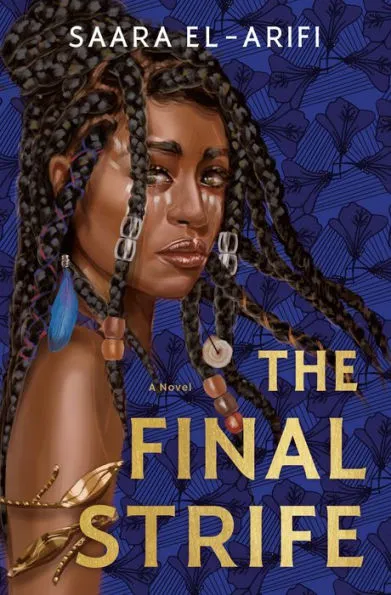 If you love the enemies-to-lovers fantasy romance, here's a sapphic one! This series starter, inspired by African and Arabian mythology, posits a world in which people are in a class system based on the color of their blood. When the Empire begins its set of combat trials to find new leadership, three women are drawn together with the hopes of taking the Empire down. Read this one for rich worldbuilding, thrilling action, and a bisexual love triangle.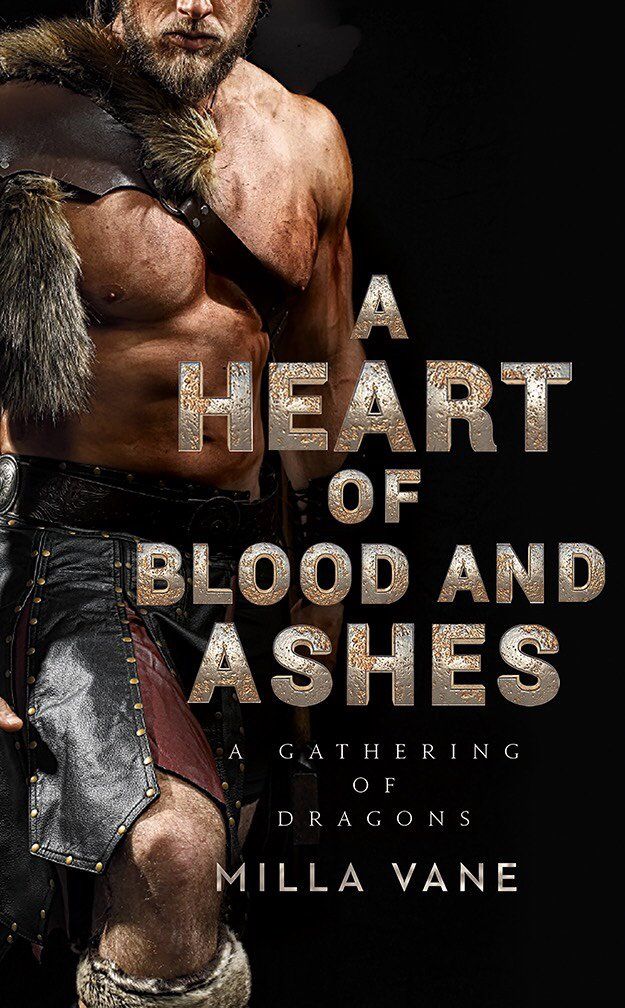 This fantasy romance doesn't have a ton in common with Fourth Wing other than being an enemies-to-lovers fantasy romance with adult levels of spice. But I put it on this list because many people also appreciate the representation of disability in both this book and Fourth Wing. In this "barbarian" fantasy (believe me, I don't like that term, but this book rules), Maddek plans to kill Yvenne in an act of vengeance, but instead, they get married so he can rightfully steal Yvenne's family's kingdom. Yvenne is disabled due to her father's abuse, but there is no magic cure for her injuries. She is a well-rounded, fierce character. This book is capital-V Violent but also an absolute blast.
Althea lives in a world where women cannot use swords. But she's been training in secret to become a warrior because what does she have to lose? Her death was already foretold to happen in three years. Wilder is Althea's brooding and reluctant warrior chaperone as she attempts to join the elite guard. But these are books similar to Fourth Wing, after all, so you know sparks will fly. This heart-pounding book also kicks off a series.
These books are pretty old, and you might find them outdated. However, the series following the adventures of the Dragonriders of Pern has 24 entries. So, if you want a deep dragon-riding rabbit hole to fall down, this is it. The first book follows Lessa, a lowly kitchen girl who meets a queen dragon, prompting her quest to reclaim her birthright and save her planet. Be warned: there's a lot of weird horniness on both the humans' and the dragons' parts. But I would be remiss if these books, formative for a lot of fantasy and sci-fi readers, were left off the list.
YA Books like Fourth Wing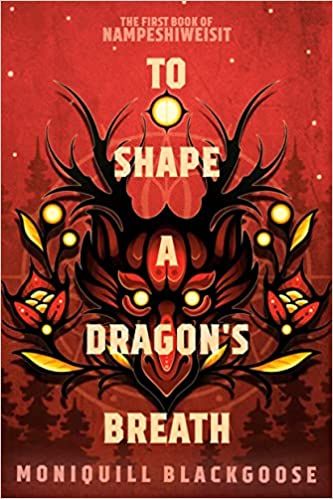 Dragon academies, but make them queer and anticolonial! In this novel, Anequs lives on a remote island. There, she finds a dragon egg and bonds with the hatchling. Despite the initial objections of the conquering people, she is allowed to attend a colonizer-run dragon academy. There, she is determined to learn how to help her dragon thrive while also taking down the system that's oppressing her and her people. This might sound heavy, but this story has quick wit, ratcheting suspense, and even a dash of queer romance.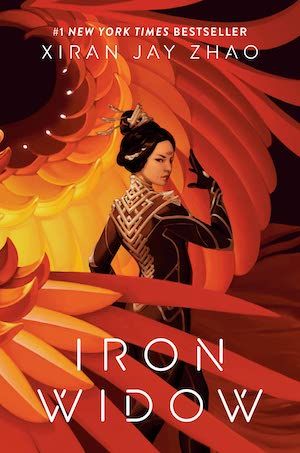 This YA romp is for the Pacific Rim fans. In the world of this book, boys and girls team up to pilot big robots called Chrysalises to fight mecha aliens. Girls often die under the mental strain. In a quest for revenge, Zetian ends up killing a male pilot, labeling her as an Iron Widow. After that, she vows to understand this pilot system that sacrifices girls — while she kicks a lot of ass. This one does have a bit of a love triangle, and it resolves in a very satisfying way.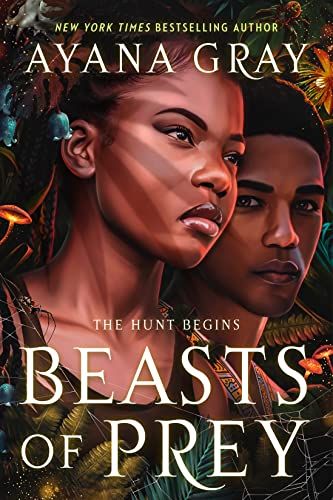 If you enjoy books that explore the link between humans and mythical beasts, this is a fun and original book. Kofi is trying to pay off her family's debt as an indentured worker caring for magical creatures at the Night Zoo. Aspiring warrior Ekon has encountered the Shetani, a fearsome beast, out in the wild. He thinks killing it will redeem him, but Kofi would rather capture it alive and sell it for profit. Will they catch the Shetani? Will they catch feelings? That's for you to find out.
---
Perhaps there's an aspect of Fourth Wing I didn't touch on, and you're looking for a very specific book. Great! Talk to the dedicated bibliologists at Tailored Book Recommendations to get help finding the magic dragon romance books of your dreams. They'll be so happy to help.