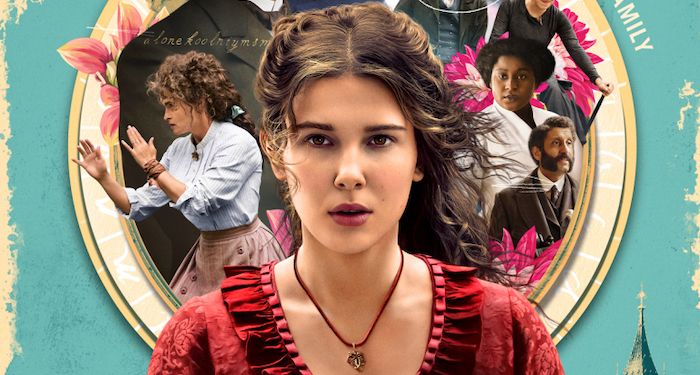 This content contains affiliate links. When you buy through these links, we may earn an affiliate commission.
After watching the new Netflix film Enola Holmes, I discovered a genre niche I hadn't even known I'd been craving. Suddenly I knew I wanted to read books like Enola Holmes. The movie worked its magic on me in so many ways. I fell in love with the historical setting, twisty mysteries, and clever protagonist standing up to society's expectations of her. Enola and her pursuit of her missing mother completely drew me in. Her relationship with Tewksbury charmed me.
For those who haven't read the Enola Holmes book series, I highly recommend starting there. If you also have an appetite for other books like Enola Holmes, check out the suggestions below. These include middle grade, young adult, and adult books that encompass aspects of Enola's story that really captivated me. Some common themes include historical mysteries, lovable detective duos, spirited protagonists, Holmes relations, loyalty to friends, and quests for family. "Now, where to begin?"
Middle Grade Books Like Enola Holmes
Young Adult Books Like Enola Holmes
Adult Books Like Enola Holmes
---
Whether it's the historical mystery, dash of romance, or endearing characters, I hope these books will delight you like Enola Holmes did. If you'd like to hear more about Enola Holmes, listen to Jeff and Rebecca discuss the adaptation. For more books like Enola Holmes, browse through these historical mysteries!