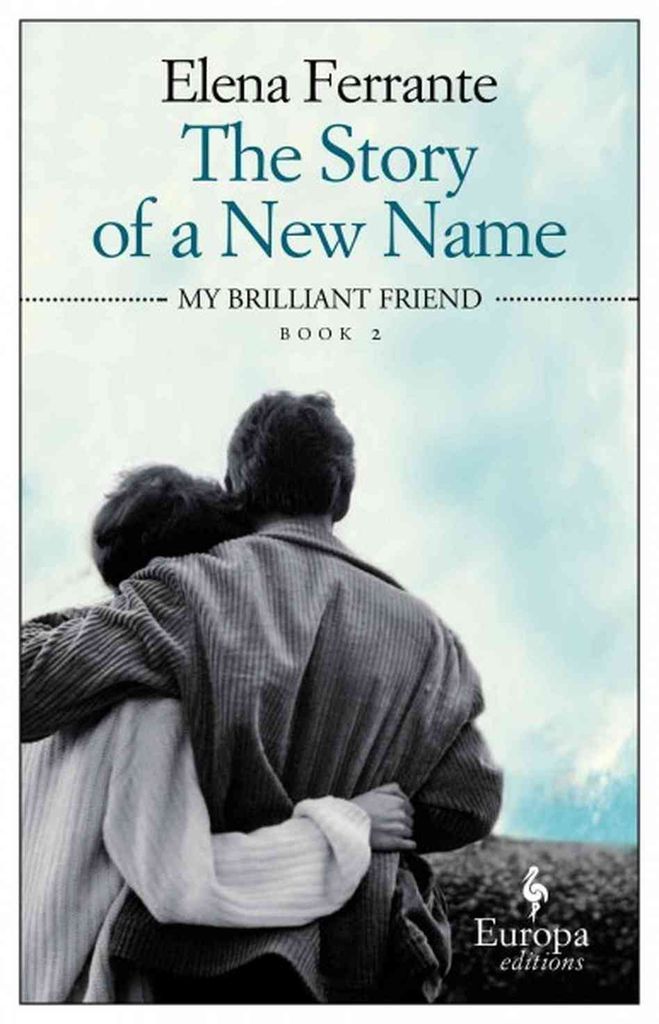 Lists
10 Books to Read After Elena Ferrante's Neapolitan Novels
This content contains affiliate links. When you buy through these links, we may earn an affiliate commission.
Have you recently finished the series and are now looking for books like Elena Ferrante's Neapolitan Novels? Were you left with a Lenù-shaped hole in your life? Would you like to read about other women existing in political spaces, challenging sexism on the left and producing feminist knowledge? You've come to the right place!
I finally finished reading the Neapolitan Novels a couple of months ago, after a year or so of avoiding The Story of the Lost Child because I wasn't quite ready to say goodbye to the characters and conflicts that made me love the series so much. And then I thought how rare this kind of story is, a woman's political and personal life, told in her own voice and perspective, not shying away from anything that makes her life seem less glamorous or that makes her character appear frivolous. Ferrante's novels are quite unique, a mixture of unflinching honesty, Italian leftist politics, and the story of a complex friendship.
Nonetheless, there were books I managed to find to follow my conclusion of the series that were just as interesting, complex and honest. Ferrante awakened in me a need to read memoirs and novels about women who fight for what they believe in and also have rich personal lives. This is exactly what this list is about.
This was the first book I read after finishing the Ferrante series, and it was just what I needed. In this biomythography, Lorde tells the story of her own life, starting in the 1950s in Harlem, New York, walking the reader through her discovery of her own queerness, communist struggles and causes that influenced her, and her love for books and writing.
I had been meaning to read Isabel Allende since I hear about her on Jane the Virgin, and fortunately I found two of her books for a couple of dollars each in a used books store. This novel is about journalist Isabel Beltran and her journey to discovering the injustices, corruption and cruelty perpetrated by the authoritarian government in the South American country she grew up and lives in. Beltran starts as a spoiled, middle-class woman and ends as an unflinching reporter who uncovers government crimes she could never have fathomed.
While this book doesn't focus on only one female character like the Neapolitan Novels do, it does follow the story of political unrest in Nigeria in the late 1960s during the Biafran war. Adichie mixes personal and political perspectives and stories while her characters struggle with sudden violence, personal turmoils, and much more.
This book reminds me of Zami; it's a fragmentary and experimental memoir that reveals Tan's evolution and growth as a novel writer as she works through childhood traumas, her complex relationship with her father, who died when she was 15, and reflections on self-doubt she pulled from her personal journals.
This novel has been compared to Ferrante's work a few times, so I had to include it. Telling the story of two women in Europe who seek revenge against the people who hurt them, and desire to rise up the ranks in society, The Years that Followed has been described as "the Neapolitan Novels condensed in one novel."
Nada by Carmen Laforet
I would say this is probably the most similar book to the Neapolitan Novels on this list, in terms of style and narrative. Loosely based on the author's own life, Nada tells the story of Andrea, an orphaned young woman who leaves her small town to attend university in Barcelona after the Spanish Civil War. Her personal journey blends with the political turmoil of the time, making her realize things she would have never found if she hadn't left home.
Ida Mancuso is trying to keep herself and her son alive in Rome during the Second World War. Elsa Morante writes from personal experience, after spending a whole year hiding in the mountains in the south of Rome during the war with her husband.
This novel is about a 20-year relationship between two women, a busy young writer and the housekeeper she hires to help around the house. They learn from each other, they live for each other.
I'm not completely sure if this is cheating (and you might have already read all of Ferrante's novels looking for more Neapolitan nostalgia!), but this book might fill the emptiness in your heart very quickly! Ferrante tells the story of a woman's desperation at being abandoned by her husband and left with two children to care for.
In a short, easy-to-read emotional novel, a young, anonymous Sardinian woman explores the life of her eccentric, romantic grandmother that was marked by passion, charming Sardinian villages and mystery.
P.S. I make no promises that these books like Elena Ferrante's Neapolitan Novels will completely fix your nostalgia for this series, but I do think these are great follow-ups if you're interested in similar narratives. You could always read the novels again!