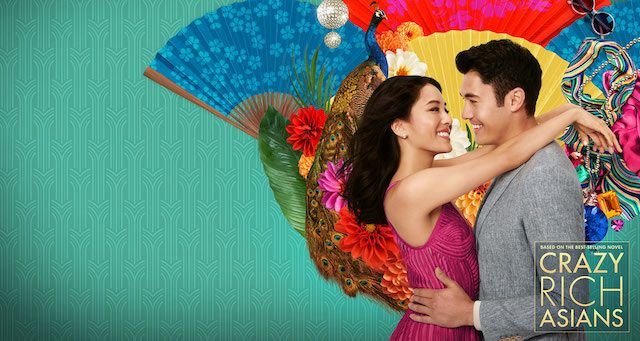 Lists
15 Hugely Entertaining Books Like CRAZY RICH ASIANS
This content contains affiliate links. When you buy through these links, we may earn an affiliate commission.
If you have read the hugely entertaining Crazy Rich Asians trilogy and are now craving an engaging read about the life of the rich and their glamorous lifestyles, this list of books like Crazy Rich Asians will take care of your TBR.
This is probably one of the most entertaining books like Crazy Rich Asians that I have read in recent years. Sharply humorous, this novel puts a fun spin on the immigrant family saga and America's capitalist society.
This vivacious debut is Emma in modern Asia. Set in the glitzy moneyed city of Singapore, this is a barbed satire about hypocritical beauty standards and the clash between old traditions and new money in Singapore.
If you are one of those people who are always stalking Harry and Meghan or Kate and William then this is the perfect book for you. You will be engrossed in this somewhat far-fetched yet believable premise featuring a very soap opera-esque American royal family.
4. The Nest by Cynthia D'Aprix Sweeney
Soon to be a major motion picture, this is a delightfully funny novel about four siblings and the how their shared inheritance has led to their present stage in life. A juicy family saga that makes for a quick beach read.
Longlisted for the Booker Prize, this kaleidoscopic novel gives us a rare peek into the razzle dazzle of urban Shanghai. The lives of five migrants intertwine in this intricately written portrayal of clashing tradition and modernity.
This is a delightful comedy of errors about an upwardly mobile family in Delhi. Gary Shteyngart called it the funniest novel to come out of India in years. That alone should be enough endorsement for you to make this your next read.
If you are looking to learn more about ultra rich people and their vacuous, ostentatious world than this book is for you. Martin uses anthropology to incisively dissect the affluent mothers of New York's Upper East Side in this entertaining book.
This is a darker look at what goes on inside the lives of the moneyed elite of Manhattan and the struggle of sustaining that uber glamorous lifestyle. Gossip Girl meets The Talented Mr. Ripley in this sinuously sultry about toxic friendships and female insecurities.
A wealthy stranger has left Eve a mysterious inheritance, but in order to find out more she must travel to the glittering French Riviera. This delicious thriller is set against the decadence of 1940s France and is an utterly addictive beach read.
Jen and her husband are invited by their new friends to spend summer in an exclusive Hamptons house-share. If you watched Revenge or Riviera then this is right up your street. The Pool House is the perfect summer read with just the right amount of glamour, racy scenes and relationship drama.
11. The Party by Elizabeth Day
Billed as "Brideshead Revisited meets The Talented Mr. Ripley with a dash of The Riot Club," this is a sophisticated page turner. Revolving around two men who have been friends for 25 years, this is a darkly sinister read about betrayal and privilege.
12. Swan Song by Kelleigh Greenberg-Jephcott
This book daringly combines fact and fiction about Truman Capote and his six swans—the most glamorous and influential women of their age. Icons of high society, they trusted Capote with their deepest secrets until he betrayed them.
Set in modern Shanghai, this is a sharply compelling portrayal of a newly rich family who move to China after spending two decades in America. Astutely illustrating the lives of the rich in the two countries, this novel makes pertinent points about globalization and cultural assimilation.
From the author of National Book Award Finalist Pachinko, this is a sharply observed tale of a woman of Korean American descent trying to make it into Manhattan's elite inner circle.
15. The Wives by Lauren Weisberger
Emily Charlton is new to Greenwich, but she soon discovers this is a small town built on big lies. Described as Real Housewives meets The Good Wife, this novel from the author of Devil Wears Prada is a thorough entertainer.
---
Find even more books about rich people problems here.