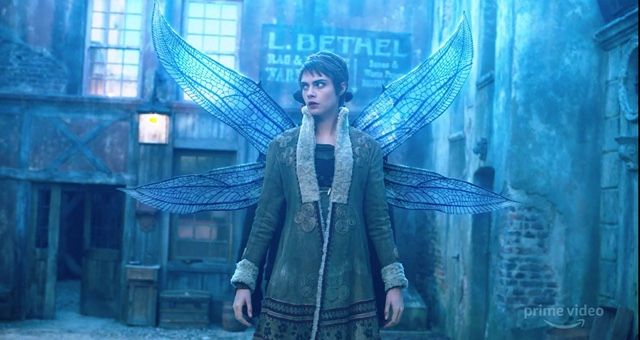 Lists
8 Books to Read if You Liked CARNIVAL ROW
This content contains affiliate links. When you buy through these links, we may earn an affiliate commission.
I wasn't entirely sure how I was going to feel about Carnival Row when I saw the first trailers, but throwing faeries into a London analogue is about as urban fantasy as it gets and the sub-genre is definitely my jam (one of many, many jams, of course). I ended up really enjoying the first season, despite some clunky moments and a few heavy handed metaphors (which may have been necessary in the current climate) and, if there is a second, I'll certainly watch it.
What to do in the meantime?
Good thing there are always books. Here are a few of which to partake if you too liked Carnival Row:
Pokémon meets Avatar: The Last Airbender/Legends of Korra meets post-Colonial diaspora fantasy in Kreuger's second novel. Wars and revolutions steal lives and destroy families, just as happens during the human invasion of Tir Na Nog, the magic that could everyone forbidden to some, abused by others, and entirely banned by yet more factions. That magic, as feared as it is lauded, permeates every word of The Steel Crow Saga. I'm only about 80 pages in and already I want to find some unlocatable spot and stay there until I'm finished because I have to know what happens; while simultaneously dreading the moment I run out of pages. Take heart, though: Krueger is already working on book two of the series.
Akata Witch by Nnedi Okorafor (Viking Books)
Reviews call Akata Witch "the Nigerian Harry Potter," but I think that does this novel a huge disservice. It is entirely original, riveting for the entirety of its length, and even, at some points, terrifying.
Sunny, an American-born girl living in Nigeria, already struggling with being singled out due to her albinism (just as the fey who have come to the human plane are singled out for wings or horns or hooves, some fey parents even going to far as to cut off the wings or horns of their half-fey children), discovers she's a latent "free agent" with magical abilities those in charge of such things want to hone and use as a weapon against evil. With young children being kidnapped, Sunny can't refuse and soon finds herself part of a magical quartet. But will they have the power, even together, to defeat a more experienced, very determined enemy?
I actually listened to Akata Witch and it was a stunning presentation. Read by Yetide Badaki, of Bilquis (American Gods) fame, this is one of those audiobooks that puts you in mind of the times when stories were passed down orally, when listening with a group activity, and when the tellers of tales were some of society's most important members. I really can't recommend the audiobook highly enough.
Jade City and Jade War (The Green Bone Saga) by Fonda Lee (Orbit)
Kekon is an island ruled by gangsters who possess the ability to channel the energy of jade to enhance their strength, their fighting prowess, and their social status. The goal of each clan, including No Peak and Mountain, is to control the city, and thus the flow of jade, and the money that comes with it. When clan war breaks out, however, there are casualties on both sides and it will take more than magic to save the island and its inhabitants.
When I explain The Green Bone Saga to people, I usually toss out, "The Godfather with magic," but it's so much more than that. A minutely constructed society, individual characters at each level of society who forge connections between the reader and the story, and rampant moral ambiguity, I absolutely love this series and it's one of my missions in life to convince everyone to read it.
The struggle for power, for autonomy, for control, is central to both The Green Bone Saga and the first season Carnival Row, especially what becomes of those cast as powerless, as outsiders, as less.
Deadman: Dark Mansion of Forbidden Love by Sarah Vaughn, Stephanie Han, Lan Medina, and Jose Villarubia (DC Comics)
Dark Mansion of Forbidden Love embraces the gothic side of fantasy, something that pops up in small ways over the course of season one of Carnival Row in demon familiars and terrifying visions.
Deadman must help Bernice, a young woman who can communicate with the dead, to defend her home from enemies from both this world and beyond the veil. She must also choose between her boyfriend, Nathan, and Sam, who has yet to declare their love for Bernice but who is far swifter to her side when danger lurks than Nathan.
This one is part paranormal romance, part murder mystery, and also a showcase for Deadman, a sadly underutilized character in the DC canon. The inclusion of a nonbinary character was, and continues to be, an important aspect of (hopefully) eventual full representation in comics, just as the writers of Carnival Row made certain to include characters of all sexualities and genders into their story naturally and cohesively.
Trollhunters by Guillermo del Toro, Daniel Kraus, and Sean Murray
I know, I know. You're thinking, "del Toro wrote a kids book?" He did and while it's creepier than some, it was one of our read-aloud books when our kids were 5ish and 7ish and they did fine. Then again, my then-5, now-7 has been known to walk up to me, look me straight in the eye, and say, "I'm creepy, Mommy."
Jim Sturges lives in the lovely, boring suburb of San Bernardino where nothing much happens. Until a 45-year-old mystery surfaces and the trolls show up.
Oh, yeah, I said trolls. Probably more like what you'd think of as gargoyles what with the impenetrable skin and then horns, the teeth and turning to stone in daylight.
Some of the trolls are friendly. Some are not, and from that darkness springs a danger to the entire town and, possibly, the entire world. And while these aren't the "pucks" of Carnival Row (though if trolls existed in that universe, they would certainly be included in the category), the trolls are judged first on appearance and only later, if ever, on merit.
And yes, this is the source material for the Netflix show, which, despite being created and produced by del Torro, utilizes the basic premise and changes pretty much everything else. And while the book is fun and delightful, this maybe one of the rare cases in which I enjoyed the screen media more, with the qualifier that Anton Yelchin voiced Jim before his death and now, when I watch the earlier episodes, I have feelings when I hear it.
These novels are all about women deciding they're not willing to be constrained by society any longer—they're going to take their rightful places whether men want them to, allow them to, or not. First Prunella, a biracial woman with more power than any gentleman magician, and then Muna, a servant from an island nation, who will stop at nothing—and be stopped by nothing—in her quest to find her missing sister.
Darkness skulks around the borders of Faerie though, and throws itself into Muna's path, attempting to derail both women for being, simply, who they were born to be. But when women choose to fight, be in Prunella, Muna, or Vignette, evil doesn't stand a chance.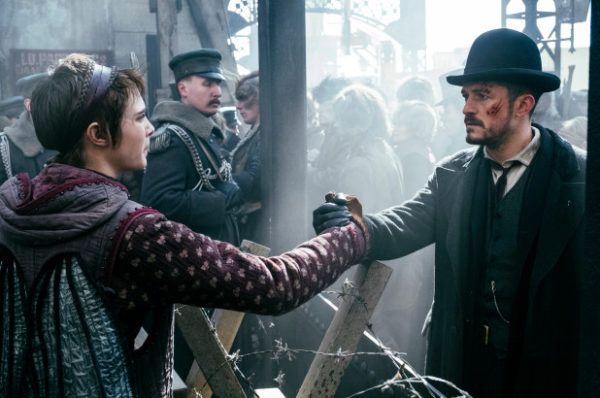 Enough to keep you busy? Good. Hopefully, we'll get some news about season 2 of Carnival in the next couple of months and, again hopefully, that news will be good. The nice thing about Amazon shows is the studio can sort of do what it wants, but they'll still need some positive feedback, I'd imagine, to get things rolling. Until then, happy reading!